Daily Breakfast and Lunch Menus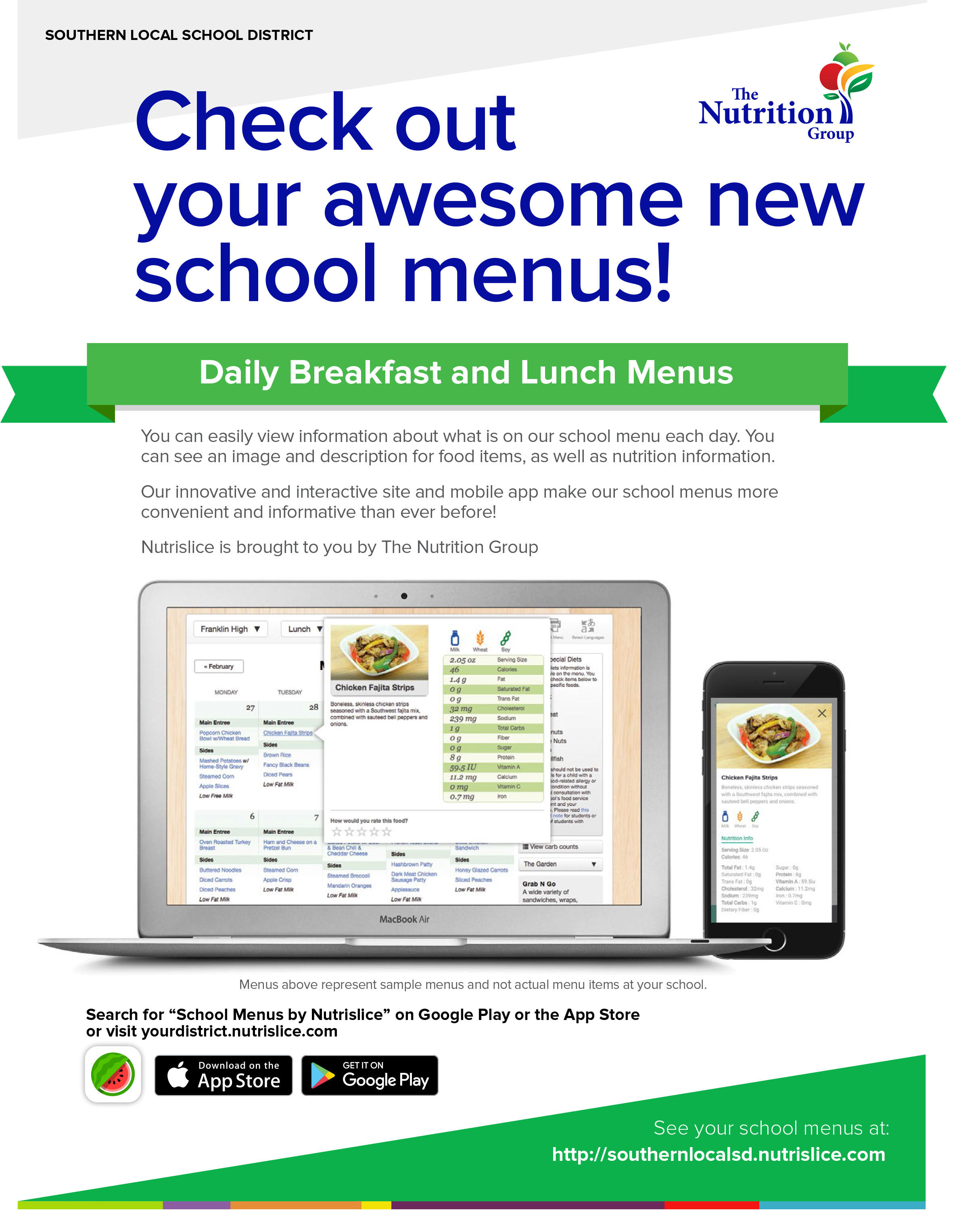 You can easily view information about what is on our school menu each day.
You can see an image and description for food items, as well as nutrition information.
Our innovative and interactive site and mobile app make our school menus more convenient and informative than ever before!
Nutrislice is brought to you by The Nutrition Group.
Menus above represent sample menus and not actual menu items at your school.
Search for "School Menus by Nutrislice" on Google Play or the App Store or visit http://southernlocalsd.nutrislice.com
See your school menus at: http://southernlocalsd.nutrislice.com.