February Kiwanis Student of the Month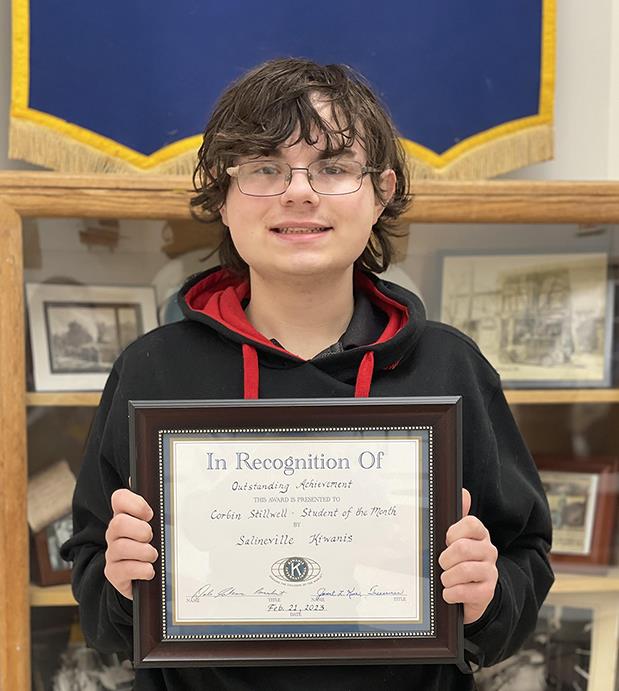 ---
February 2023 Kiwanis Student of the Month
Southern Local / Salineville Kiwanis
Corbin Stillwell has be selected February Kiwanis Student of the Month by Southern Local High School.
Corbin is the son of Summer Stillwell and step-father, Brad Tingler of Wellsville.
Corbin is currently ranked 16th in his class with a 4.05 grade point average.
Corbin has demonstrated exemplary academic achievement throughout his high school career. He has on the honor roll his entire high career. He has also participated in the College Credit Plus program through Eastern Gateway Community College.
Corbin has participated in every school play during his high school career. He has also been involved in the high school choir his entire high school career. He has been selected for the Honors Choir 2 years in a row. He received a 1, the highest rating possible, by singing Amazing Grace at Solo and Ensemble this year.
After high school, Corbin plans to continue his education at the Honors College at Youngstown State University to earn his degree in the medical field.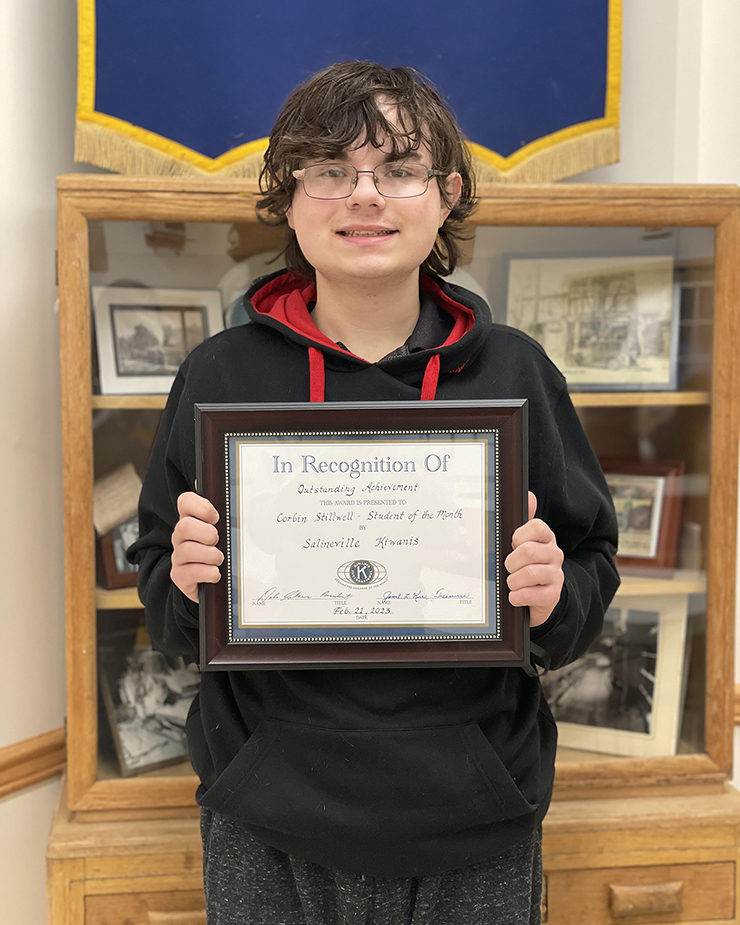 Corbin Stillwell, January Kiwanis Student of the Month