November 2022 Kiwanis Student of the Month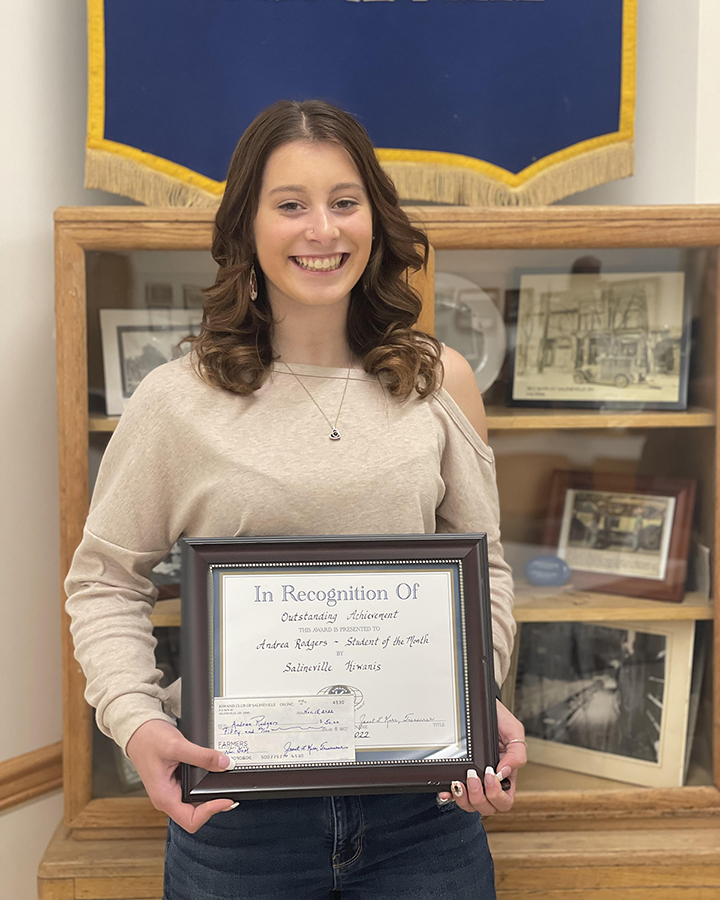 ---
November 2022 Kiwanis Student of the Month
Southern Local / Salineville Kiwanis
Andrea Rodgers has been selected November Kiwanis Student of the Month by Southern Local High School.
Andrea is the daughter of John and Shannon Rodgers of Hammondsville.
Andrea is currently ranked 12th in her class with a 4.217 grade point average.
Andrea has demonstrate exemplary academic achievement throughout her high school career. She has been on the All-A Honor Roll her entire high school career. She has participated in the College Credit Plus program and received 18 credit hours through Eastern Gateway Community College.
Her school activities include: 3-year member of the Spanish Club, current Vice-President and a 4-year member of Student Council. President and member of the Southern Local chapter of the National Honor Society. She was the November 2021 High School Student of the Month, 2021 Prom Princess, and a member of the 2021 Fall Homecoming Court.
Andrea is a 3-year letterman in Cross Country and Track and Field.
After high school, Andrea plans to attend Kent State University to pursue a career in business management.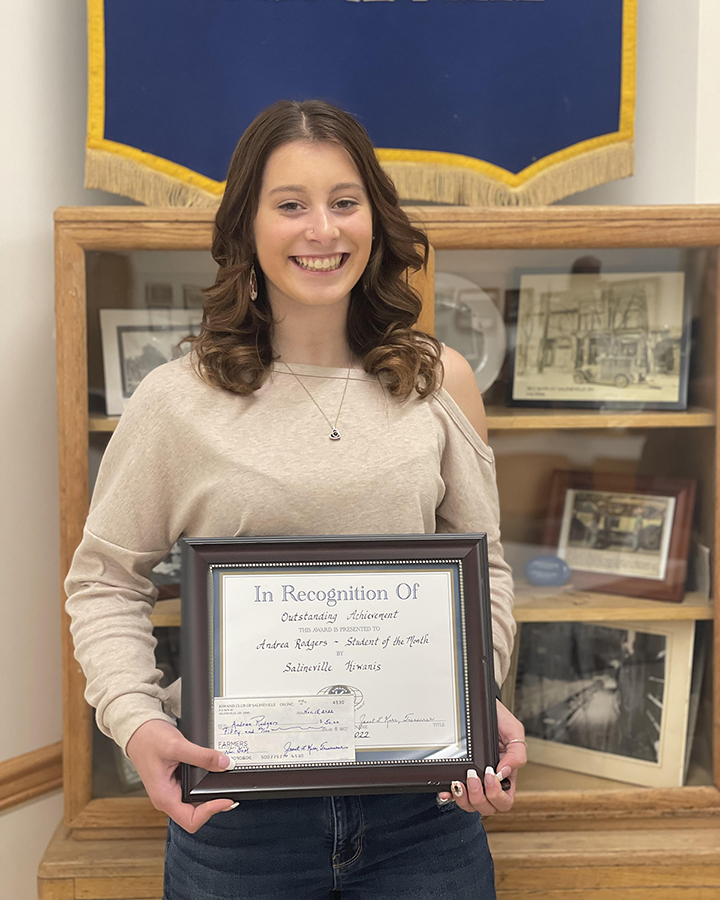 Andrea Rodgers, November 2022 Kiwanis Student of the Month