April 2023 Kiwanis Student of the Month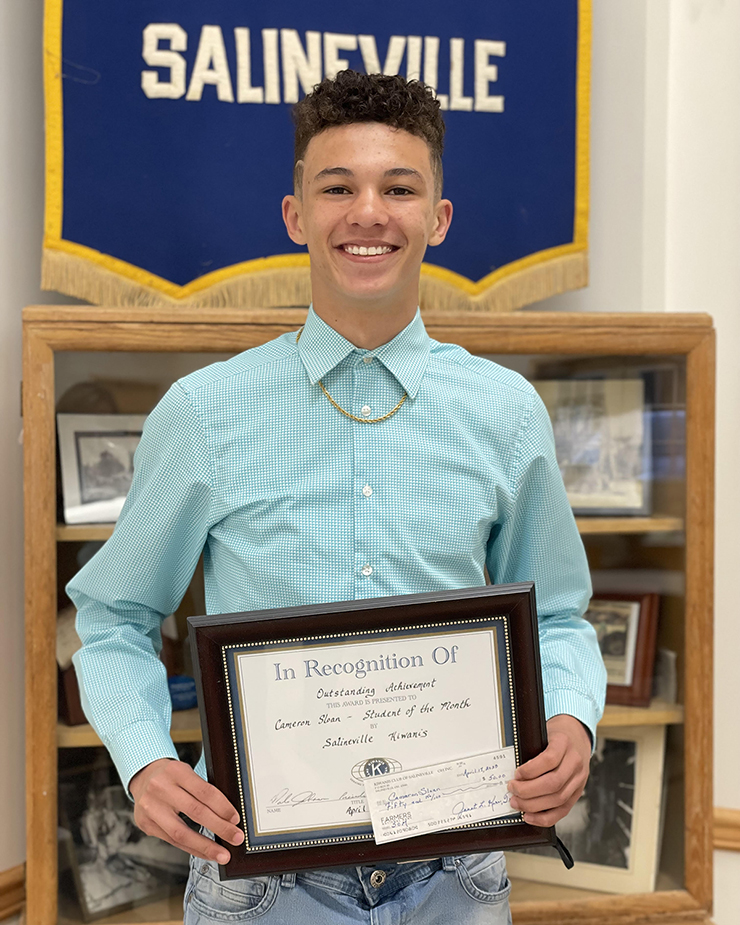 ---
April 2023 Kiwanis Student of the Month
Cameron Sloan has been selected April's Kiwanis Student of the Month by Southern Local High School.
Cameron Sloan is the son of Chasity and Richard Sloan of Wellsville.
Cameron is currently ranked 15th in his class with a 4.09 grade point average.
Cameron has demonstrated exemplary academic and athletic achievements throughout his high school career.
Cameron has participated in the College Credit Plus Program through Eastern Gateway Community College.
He has been on the A/B Honor Roll throughout his high school career.
Cameron has been the Class President for all 4 years of high school. He is currently the PBIS (Positive Behavior Interventions and Supports) President. He is also a member of Student Council, Spanish Club and Varsity Club.
Cameron has participated in 5 sports during his high school career. He is a 4-year letter winner in football and track. He is a 2-year letter winner in basketball and bowling. He is a 1-year letter winner in baseball.
After high school, Cameron plans to join the National Guard and further his education at Youngstown State University to major in Business in hopes of owning his own business one day.