March 2023 Kiwanis Student of the Month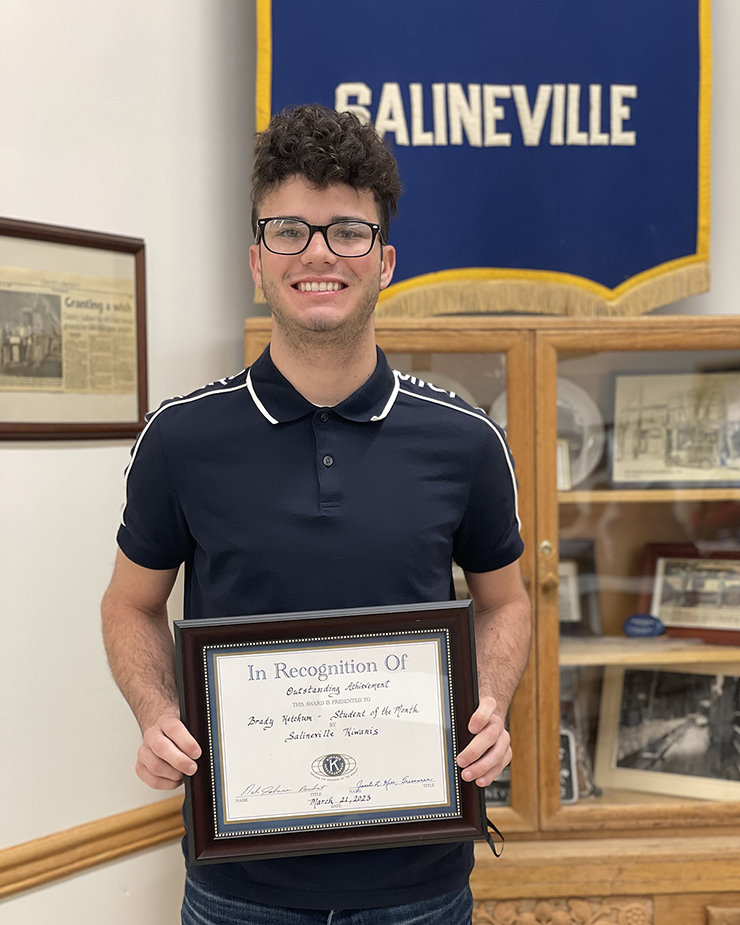 ---
March 2023 Kiwanis Student of the Month
Southern Local / Salineville Kiwanis
Brady Ketchum has been selected March Kiwanis Student of the Month by Southern Local High School.
Brady is the grandson of David and Denise Ketchum and the nephew of Josh Ketchum of Salineville.
Brady is currently ranked 21st in his class with a 3.88 grade point average.
Brady has demonstrated exemplary academic and athletic achievements throughout his high school career.
Brady has participated in the College Credit Plus Program through Eastern Gateway Community College.
He has been on the A/B honor roll throughout his high school career.
Brady is the secretary of the senior class.
Brady is a member of the Southern Local National Honor Society Chapter.
Brady's extracurricular activities include basketball, baseball, and golf. He is a 4-year letter winner in basketball. He has earned a career assist record and season assist record his senior year. He is a 2-year letter winner in baseball. He earned a game record for stolen bases in a game his junior year. Brady also is a 2-year letter winner in golf.
After high school, Brady plans to continue his education and golf career at Bluffton University. He plans to earn a degree in Criminal Justice. Brady will receive an academic scholarship of $72,000.00.