September 2022 Kiwanis Student of the Month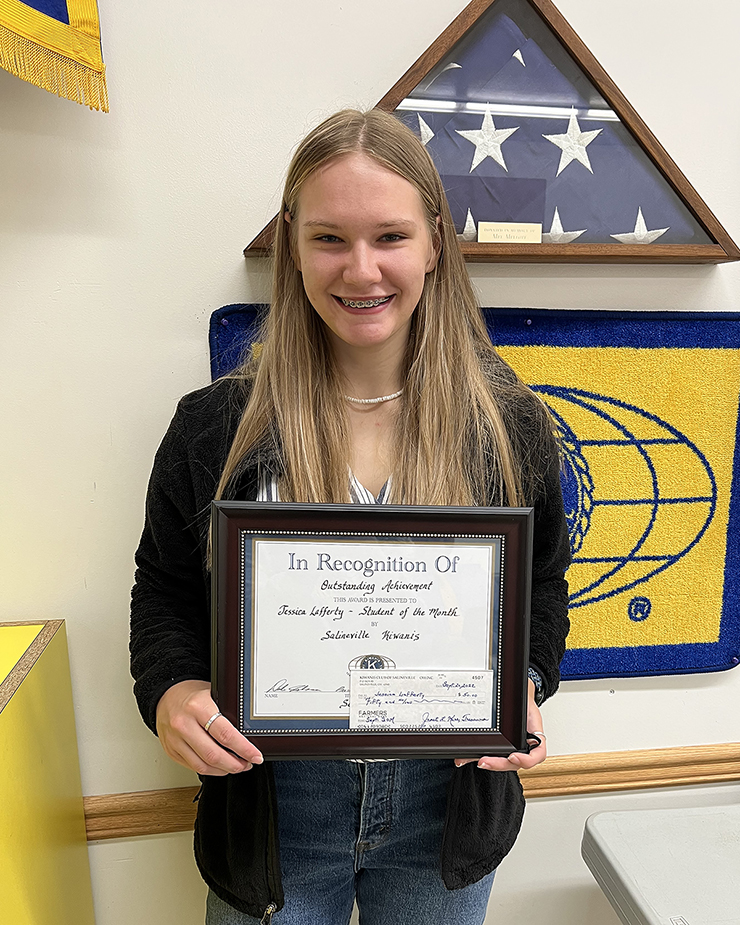 ---
September 2022 Kiwanis Student of the Month
Southern Local / Salineville Kiwanis
Jessica Lafferty has been selected as September Kiwanis Student of the Month by Southern Local High School.
Jessica is the daughter of Kendra Good of Salineville. Jessica is currently ranked 4th in class with a 4.37 Grade Point Average.
Jessica has demonstrated leadership and character throughout her academic and extra-curricular activities her high school career. She has participated in the College Credit Plus Program. Jessica is on track to begin her college career as a junior.
Jessica is a member of the Southern Local FFA chapter. She volunteers her time for FFA events. She is the FFA secretary. She is also a member of the National Honor Society, Spanish Club and Student Council.
Jessica is a 4-year basketball and track varsity award winner, a 2-year golf, softball and bowling varsity winner. She received an EOAC Honorable Mention in track as well as the warrior award and a 2nd place in the long jump. She is a part of the 9- and 18-hole teams who hold the school record for the lowest score in golf. She also holds 3 school records in bowling. She has earned the defensive award; warrior award and 6th woman spark award in basketball.
Jessica volunteers as an elementary tutor during her free periods. She was selected by her teachers as a High School Student of the Month last year.
Her community activities include volunteering work for the Columbiana County Sheriff's Office. She also volunteers to chaperon the K9 units when they visit Southern Local.
After school, Jessica plans to attend Kent State University and earn a degree in Criminology and Justice Studies.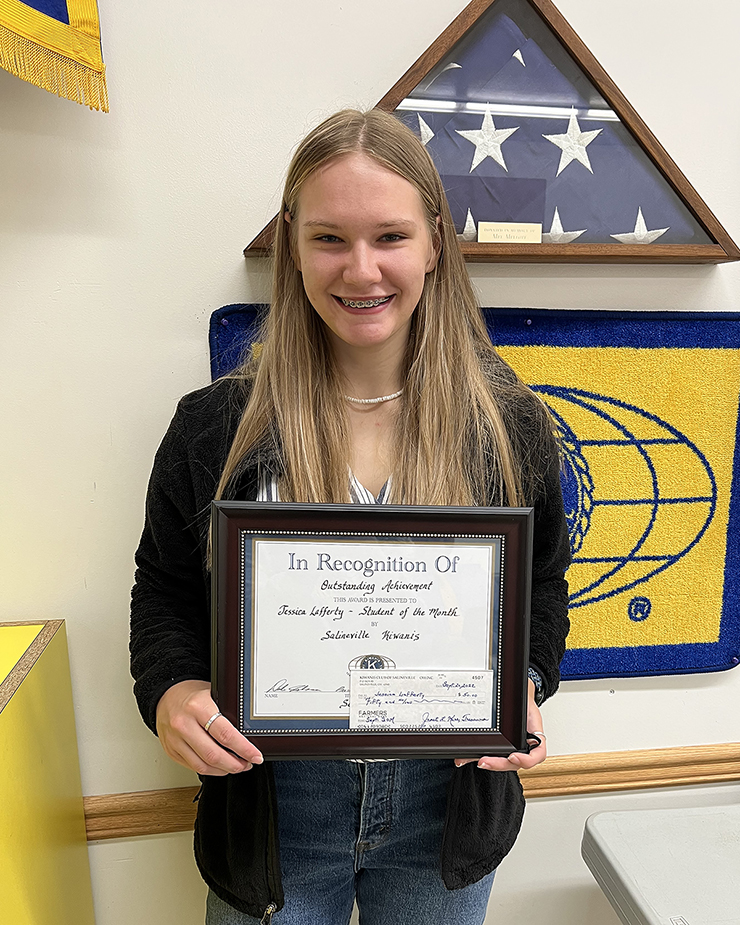 Jessica Lafferty, 2022 Kiwanis Student of the Month