May 2023 Kiwanis Student of the Month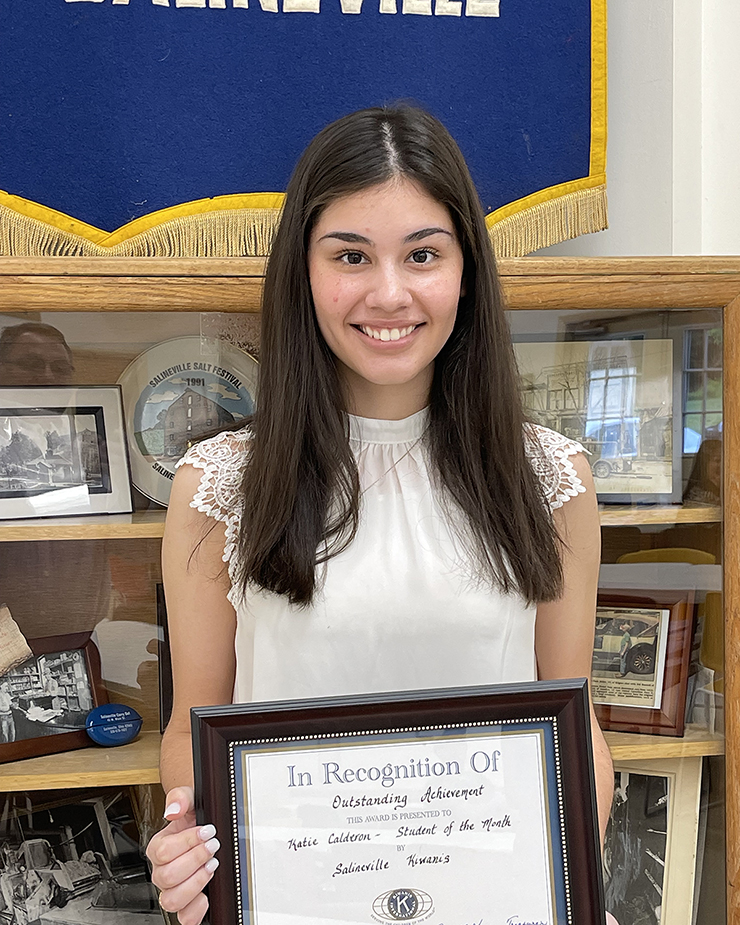 ---
May 2023 Kiwanis Student of the Month
Katie Calderon has been selected May's Kiwanis Student of the Month by Southern Local High School.
Katie is the daughter of Karla Calderon and Dennis Bowers of East Liverpool.
Katie is currently ranked 17th in her class with a 4.03 grade point average. She will be graduating with an Honors Diploma this spring.
Katie has demonstrated exemplary academic and athletic achievement throughout her high school career.
She has participated in College Credit Plus Program through Eastern Gateway Community College.
She has been on the A/B Honor Roll her entire high school career. She was involved in FFA for 3 years, Spanish, and Journalism. She has also volunteered as a student aide.
Katie has been serving as the Spanish Club President for 3 years, a member of the student council, a member of the 2023 Winter Homecoming Court, and a member of the National Honor Society.
Katie is a 1-year letter winner in Golf. She earned All EOAC Golfer in 2023. She has also participated in volleyball for 2 years.
After high school, Katie plans to attend Youngstown State University to major in Pediatric Nursing.
Katie was joined by her parents, Karla Calderon and Dennis Bowers, Hoi Wah Yu, Harmony and Silas Black, her golf coaches and teachers, Gerard Grimm and Kyle Exline.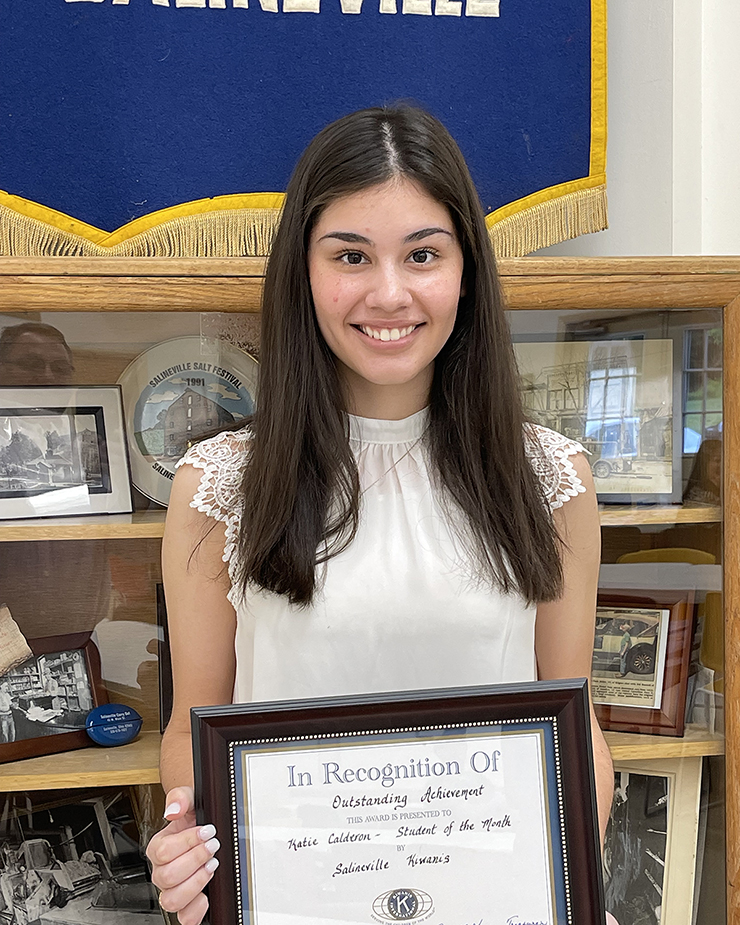 Katie Calderon, May Kiwanis Student of the Month