Southern Local Parent Survey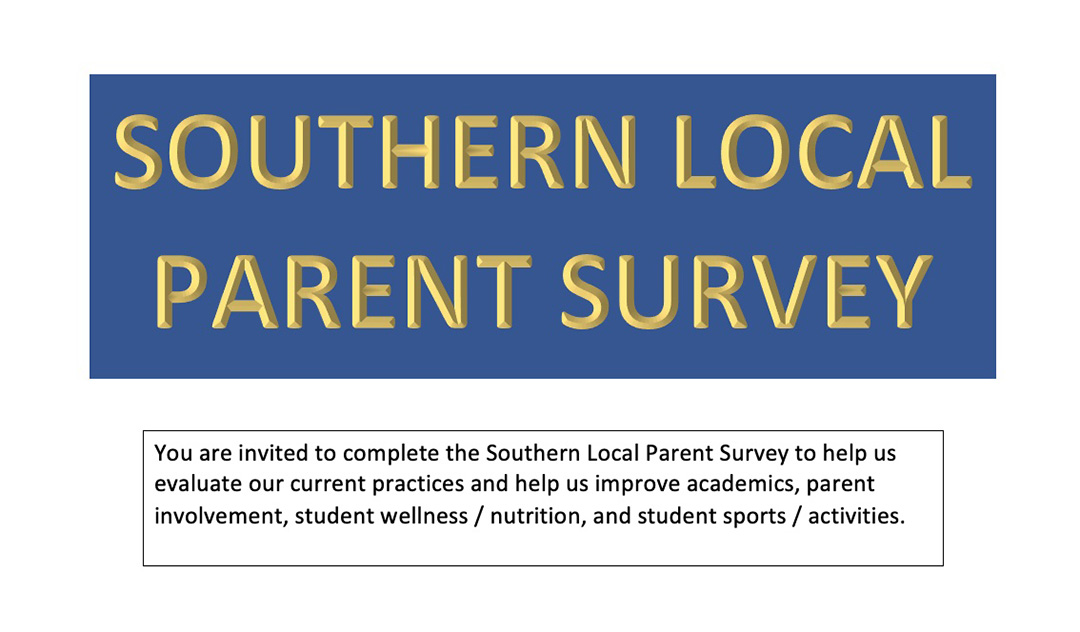 ---
You are invited to complete the Southern Local Parent Survey.
Please take a moment to complete our parent survey. We are looking at our current practices in an attempt to improve academics, parent involvement, student wellness and nutrition, and student sports and activities. If you have any questions regarding our survey, please contact the Southern Local Administration Building at 330-679-2343.
Thank you for participating - Your input is very appreciated!
(Go to: https://www.southern.k12.oh.us or click on the Southern Local Parent Survey picture to go to the district's website. Below the calendar in the SURVEY section, locate the Southern Local Parent Survey picture and click on it to begin the survey.)