December 2022 Kiwanis Student of the Month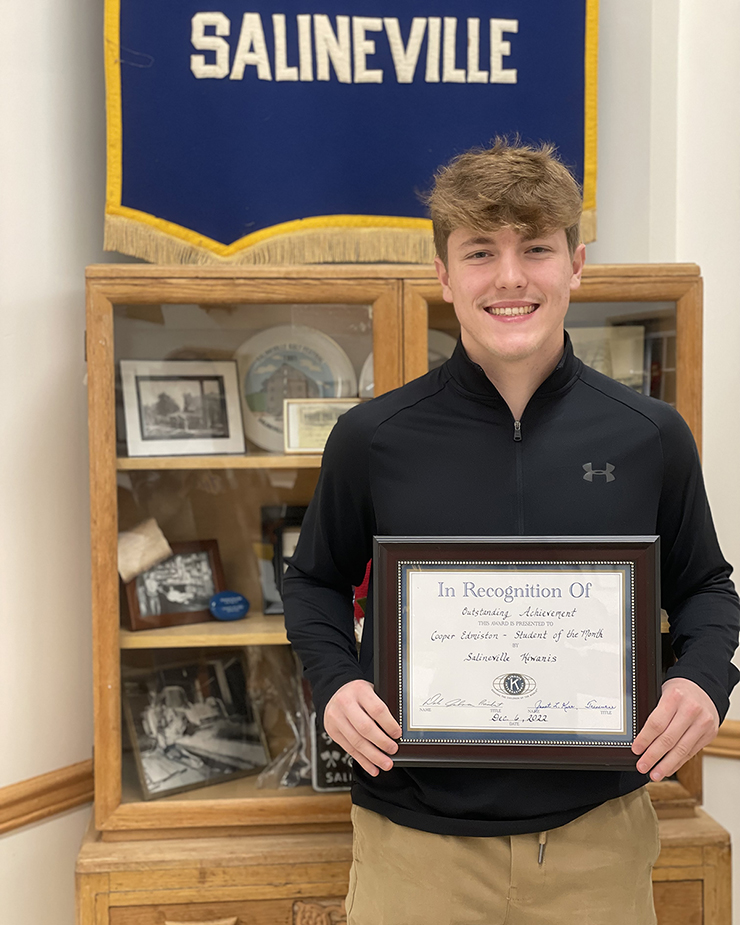 ---
December 2022 Kiwanis Student of the Month
Southern Local / Salineville Kiwanis
Cooper Edmiston has been selected December Kiwanis Student of the Month by Southern Local High School.
Cooper is the son of Rodney Edmiston and Kelly Baker of Salineville.
Cooper is currently ranked 10th in his class with a 4.23 Grade Point Average.
Cooper has demonstrated exemplary academic achievement throughout his high school career. He has been on the All-A Honor Roll his entire high school career. He has participated in the College Credit Plus program through Eastern Gateway Community College.
His school activities include Spanish Club, Student Council, and National Honor Society. Cooper's extra-curricular activities include 3-years basketball, 2-years baseball, and 3-year letterman football. Cooper has received the Tomahawk Award in 2021 and the Puckett Award in 2022.
Cooper was a member of the 2022-2023 Football team who made it to the Region 20 Division 7 Regional Semi Finals.
Cooper was a member of the 2021 Fall Homecoming Court.
After high school, Cooper plans to attend college to study exercise science to pursue a career in Physical Therapy.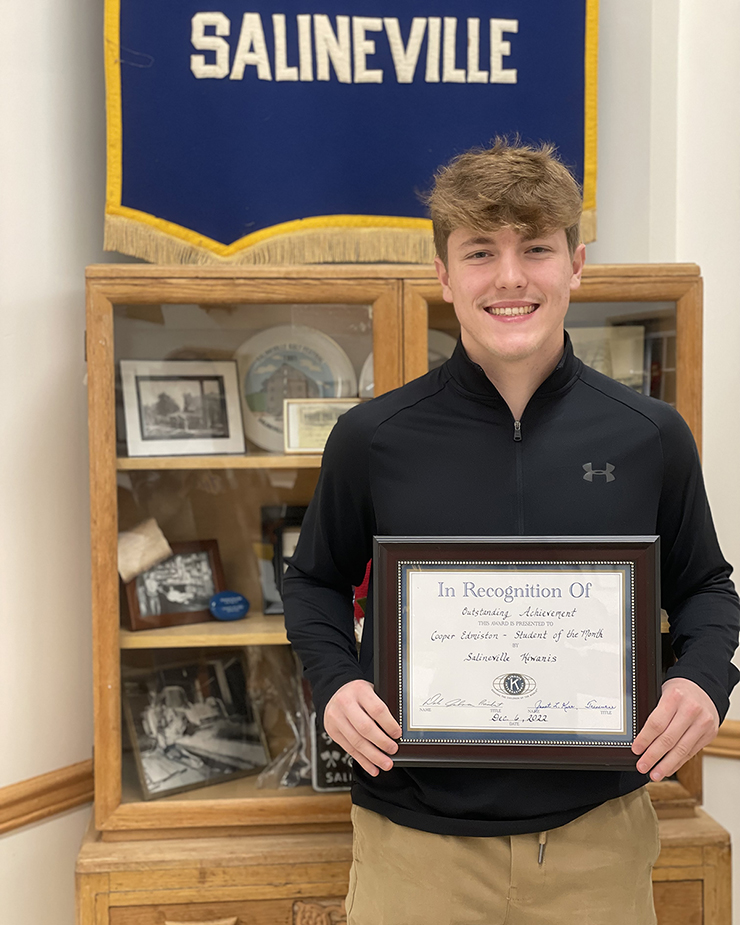 December Kiwanis Student of the Month, Cooper Edimston