Christopher Milo Returns to Southern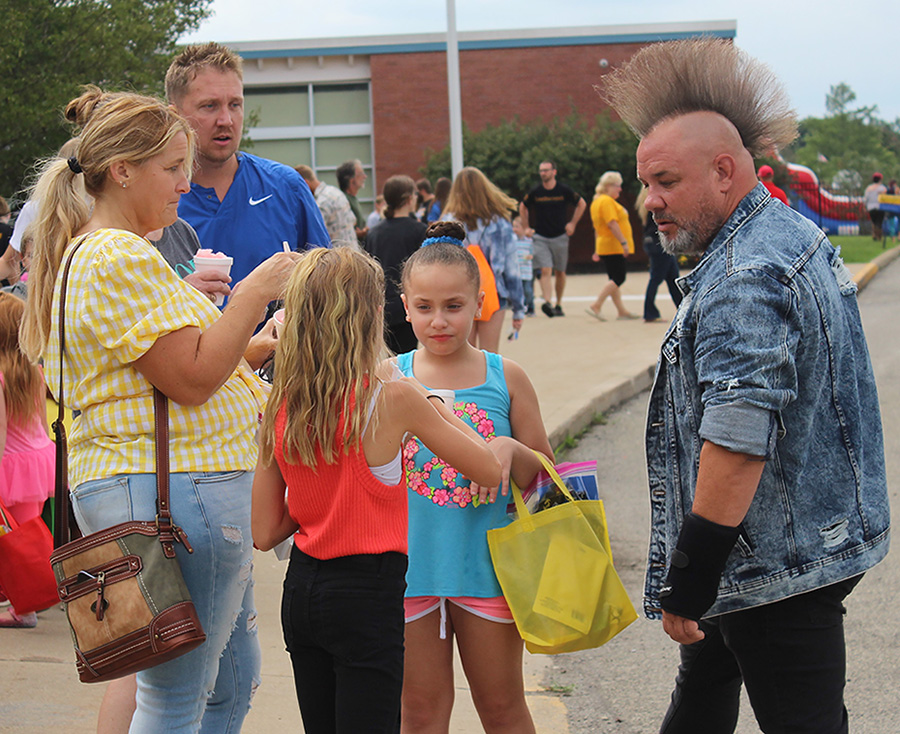 ---
Christopher Milo Returns to Southern
SALINEVILLE- Christopher Milo has returned to Southern Local Schools to bring positivity to students and staff alike.
The Chagrin Falls-based motivational speaker and concert pianist has appeared a recent teachers' orientation and the district's annual Back to School Bash on Aug. 19 and is visiting several times a month to connect with youth and is expected to return again Sept. 17. He said he was eager to help people cope with issues that have grown since the onset of COVID-19 and, like others, his plans were shelved to work in the community and he was unable to reach his intended audience of 100,000 strong.
"I'm pleased to partner with the district," he said. "We have a perfect time to rise above to be the change these kids need."
Known for his 13 Messages from Milo (13MFM) mentoring program, Milo's heart is as big as his mohawk as he's shared words of encouragement and positivity with his varied audiences. Milo has visited schools, universities, churches and businesses for nearly 15 years and has given messages with stories about his own life, namely his six-month ordeal as a paraplegic in 1992 who was told he would never walk again, but he also discusses bullying and the importance of having good character. He began his partnership with the school district prior to the pandemic and often visited the school advising school leaders, leading assemblies or talking to students in the classrooms, plus he attended Indians football games to cheer on the team.
In the wake of school shutdowns, the internet has provided another outlet with his Facebook and Instagram pages and YouTube channel throughout the COVID era, but Milo longs for face-to-face interaction in schools, churches and other venues. He hoped to resume his in-person duties barring further outbreaks and related closures, yet he said he makes himself available online when needed.
"The plan is to comply with the State of Ohio, but at the same time be a helpful resource for administrators and teachers. Everybody needs help...and I think this will be one of the best years yet. There has been a lot of social isolation and it has been a struggle [with COVID]. I talked to Southern Local students all year long."
Southern Local High School Principal Jay Kiger said Milo has been a vital force in assisting students in need and having him back in the schools is important. Kiger noted that Milo would visit classrooms and partake in assemblies when able.
"We're excited to see Christopher Milo return to the schools," Kiger said. "Good teachers have that It Factor and Milo has it because he can relate to the students. He should be returning twice a month for the foreseeable future and we want to adopt his '13 Messages for Milo' as our building philosophy. He will meet to talk to our counselors and spend the day in the building going to the life skills classes."
Superintendent Tom Cunningham noted that officials are still navigating COVID and its related protocols when it comes to social distancing, but they will continue to focus on students' well-being.
"We are looking at ways to meet social-emotional needs and have a full-time school psychologist, plus we are still partnering with the Red Zone and have two guidance counselors," Cunningham added.
For more information, go to www.christophermilo.com, his 13 Messages Facebook page or @official_christopher_milo page on Instagram while his videos can also be found on YouTube.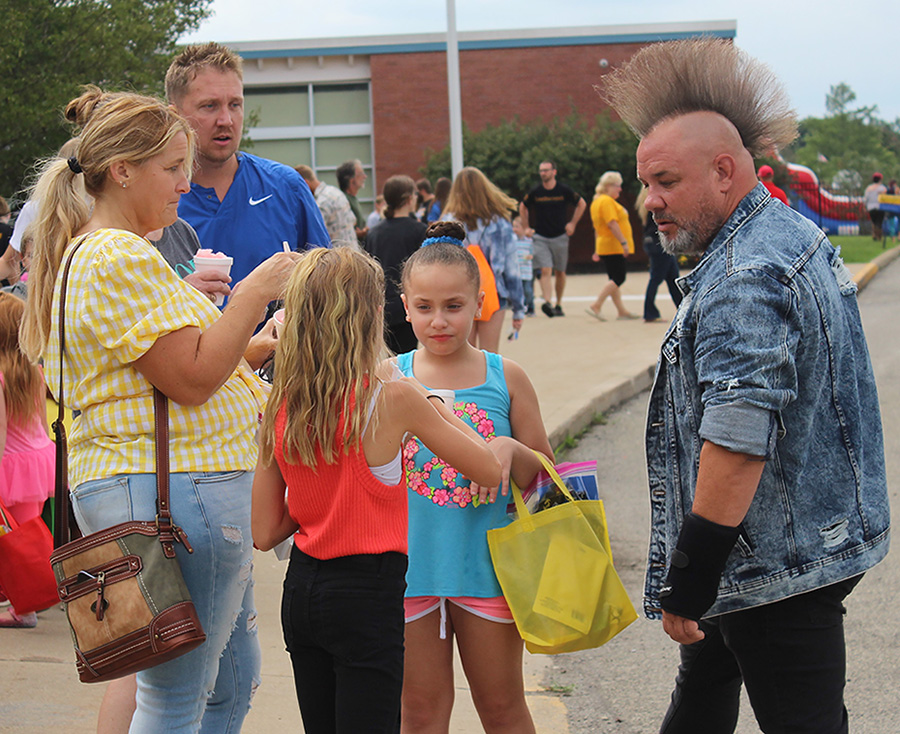 Motivational speaker Christopher Milo is returning to Southern Local Schools to share his messages of encouragement and positivity following the COVID-related shutdown. Milo, seen here at the district's Back to School Bash speaking with students, parents and Utica Shale Academy Superintendent Bill Watson, can also be found online at www.christophermilo.com. and on Facebook, Instagram and YouTube.