Art and Science Club Active at SLHS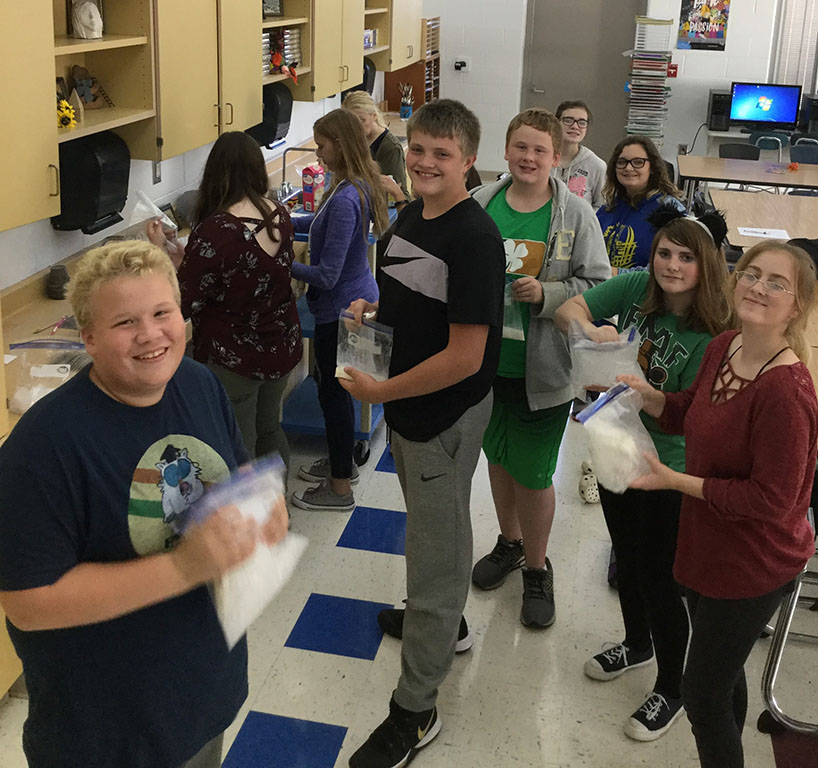 ---
Art and science students are combining their skills in a new organization formed this year at Southern Local High School.
The Art and Science Club has been active since September and currently yields about 15 members in grades 9-12. Co-advisors Marylou Taylor and Laurie Ronshak said it was a relatively simple union and both subjects already interact with each other.
"We are combining our efforts because kids wanted to be in both clubs," said Taylor. "We figured there already was art in science and so much science in art. We decided to put it together and found it to work well. We're trying to make projects where students don't have to be good in art or savvy in science."
Since its inception, the group has met each Wednesday at 2:30 p.m. and completed a variety of projects such as making homemade ice cream, salt dough ornaments, bath products and candles. The club has also been holding fundraisers including Boo-Grams at Halloween and may have another event in February to benefit a field trip activity at the end of the year.
"We both have small groups and decided to come together to make it one," added Ronshak. "We've made ice cream, tie-dyed shirts and had Halloween and Christmas parties, plus we did a combined fundraiser. We plan on continuing things that incorporate science and art together [in our projects] and our members have given input. We hope to do chromatography with flowers, hot air balloons and maybe some tie dye or silkscreen."
Freshman Trenton Humphreys said he likes the new format.
"It's fun," he said. "We do fun things like crafts and salt dough dipped in wax to preserve them. I am learning a lot."
Members of Southern Local High School's Art and Science Club have been combining skills from both subjects for fun projects such as making homemade ice cream. Among those pictured with their creations are Landon Vincent, Trenton Humphreys, Collin Hiney, Alyssa Baker, Kaitlynn Baker, Haylee Manley and Riley Collins.