SL's Bach January Student of the Month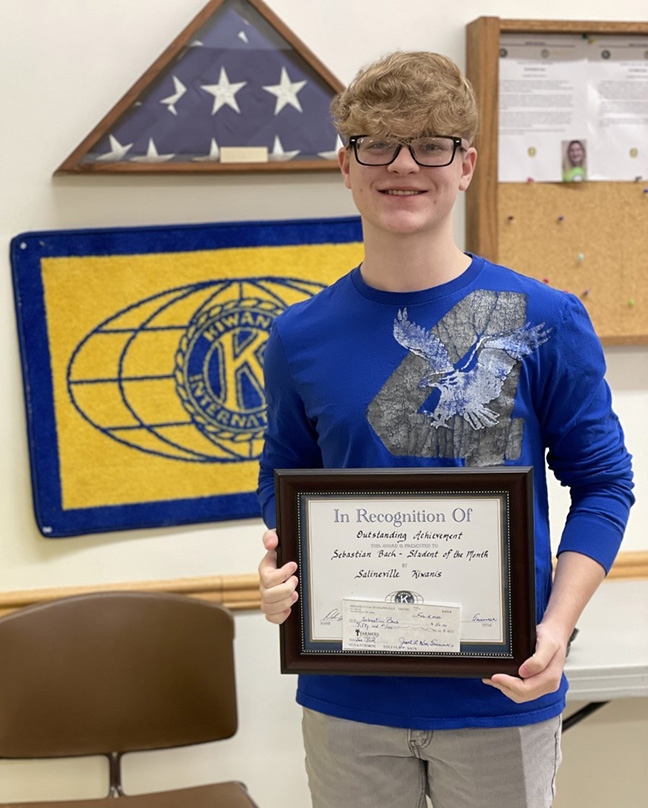 ---
SL's Bach January Student of the Month
SALINEVILLE- Sebastian Bach has been selected as the Salineville Kiwanis Student of the Month for January at Southern Local High School.
Bach, who is the son of Kenneth and Crystal Bach of Salineville, is currently ranked second in his senior class with a 4.26 grade point average. He has demonstrated exemplary academic achievement throughout the course of his high school career and has also succeeded in athletics.
He has lettered in golf for three years and holds a black belt in martial arts after training for five years. Bach also participates in the College Credit Plus program and is actively involved in technology at the high school, working alongside Southern's IT coordinator. He plans to major in a technology field at Kent State University this fall.