Southern Gains Grant for Water Stations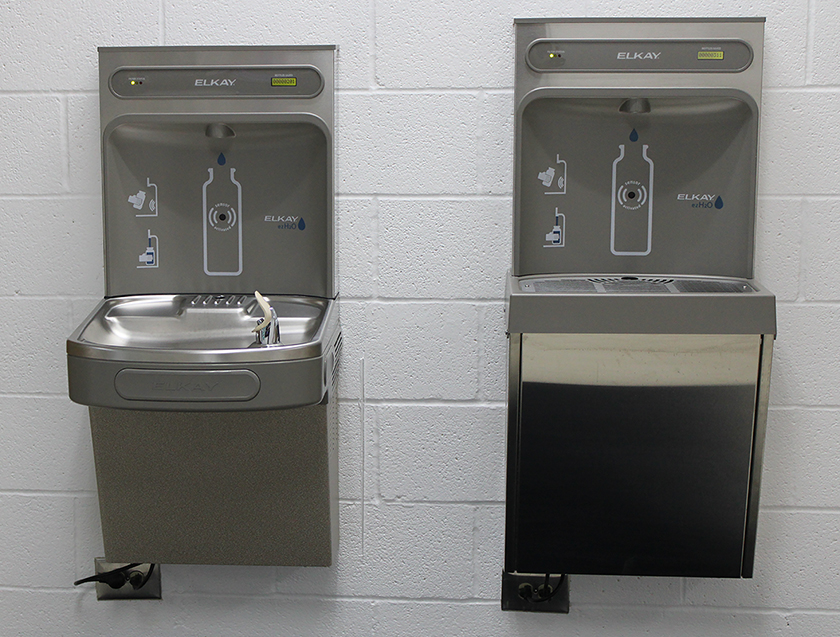 ---
Southern Gains Grant for Water Stations
SALINEVILLE-Southern Local Schools received a $10,000 grant to help keep staff and students hydrated as they nourish their minds.
District Federal Programs Coordinator Kristy Sampson obtained a water bottle filling station grant from the Ohio EPA to support recycling and conservation practices. Sampson applied this past summer and the reward was used to replace 17 filling stations throughout the school buildings with J.P. Plumbing of Lisbon performing the installation. Sampson said the stations are also available to visitors attending activities on campus.
"Over $500,000 was awarded to more than 100 schools to fund the water bottle refilling stations," Sampson added. "Southern Local received the maximum funding amount of $10,000 and this funding is used for replacing and upgrading all of the refilling stations on the campus. This will provide staff, students and community members fresh, clean and quick access to water during the school day and at events before and after school."
Sampson said it was the first time the district has received the funding and all of the stations are currently in use.