Students Learn about Making Good Choices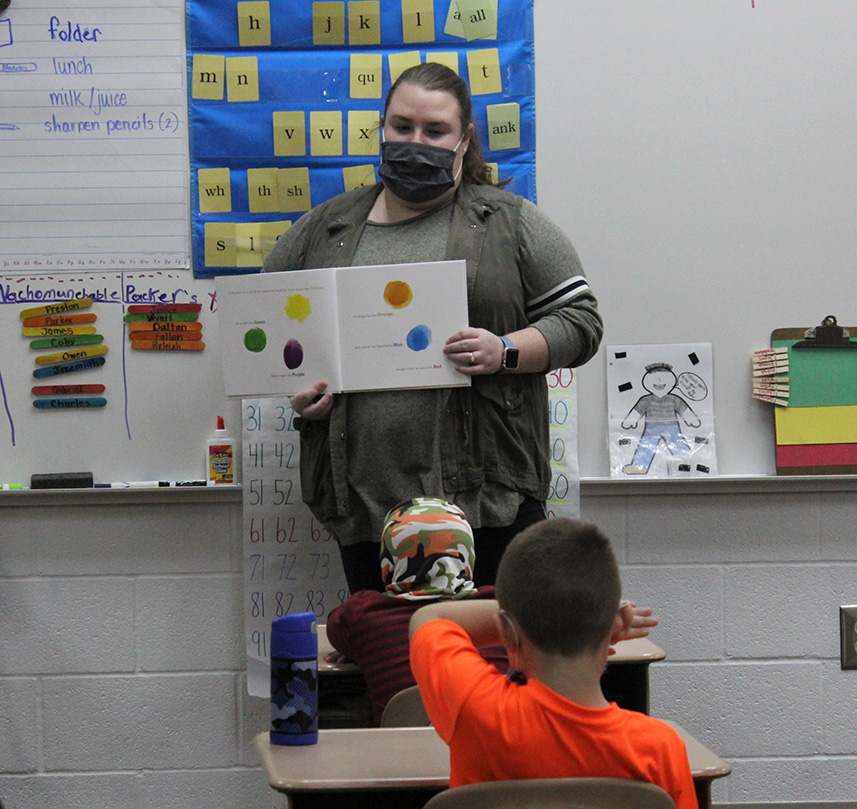 ---
Students Learn about Making Good Choices
SALINEVILLE-Southern Local Elementary students learned about making good choices when it comes to mental and physical safety thanks to an ongoing community program.
Educators with the Family Recovery Center of Lisbon continued their Aiming High presentations on Oct. 28 and discussed the topics of drugs and bullying. Representatives Leslie Rivera wrapped up her monthlong series with fourth-graders and the multi-handicapped classroom that Thursday with Kierstin Fillman holding sessions with first-graders until Nov. 4. For their part, Rivera touched on decision making, problem solving, respecting differences and correct use of medicine while Fillman focused on making healthy choices, building friendships, understanding feelings and communication skills.
Rivera gave students important tips about using medicine and other substances, saying they could be harmful to children.
"All of the topics we talked about relate to mental health," she said. "Sometimes mental health includes things we need to do to make us feel better."
Rivera added that those could include spending time with loved ones and other positive supports. When it comes to medicine, she said it is meant to make sick people feel better but it could prove dangerous if not used properly. She led a scenario with students portraying a sick child, doctor and pharmacist to show the proper way for treatment, saying they should alert an adult to help when they are unwell. She also said there were two types of medicine: those requiring prescriptions and those that do not.
"All medicines are drugs, but not all drugs are medicines," Rivera noted. "You can take it the wrong way, take too much or take one that is not meant for you."
Students then completed a brief quiz on alcohol, tobacco and effects on the brain and learned that alcohol is a drug and adult drink while cigarettes can increase heart rhythm. They also took part in a trivia game at the conclusion to earn prizes.
Fillman talked to youngsters about bullying in the first-grade class and read a book to demonstrate how best to deal with the issue.
"It takes one person to stand up," said Fillman. "When we see somebody being picked on, we can be an upstander or be a bystander. Do we want to stand up or stand by? We want to help people being picked on. We're nice to our friends."
She held activities to help kids distinguish between friends and bullies and encouraged students to support their friends and tell bullies to stop.
"We want to stand up for our friends and tell [bullies] to stop, but we can't bully the bully.
SLES School Counselor Larry Rudloff said the organization has led presentations at the school for more than 25 years and more programs are set through the winter. Upcoming activities are slated for third-graders from Nov. 4 to Dec. 2 with more sessions eyed for second- and fifth-grade classes in January and kindergarteners in February.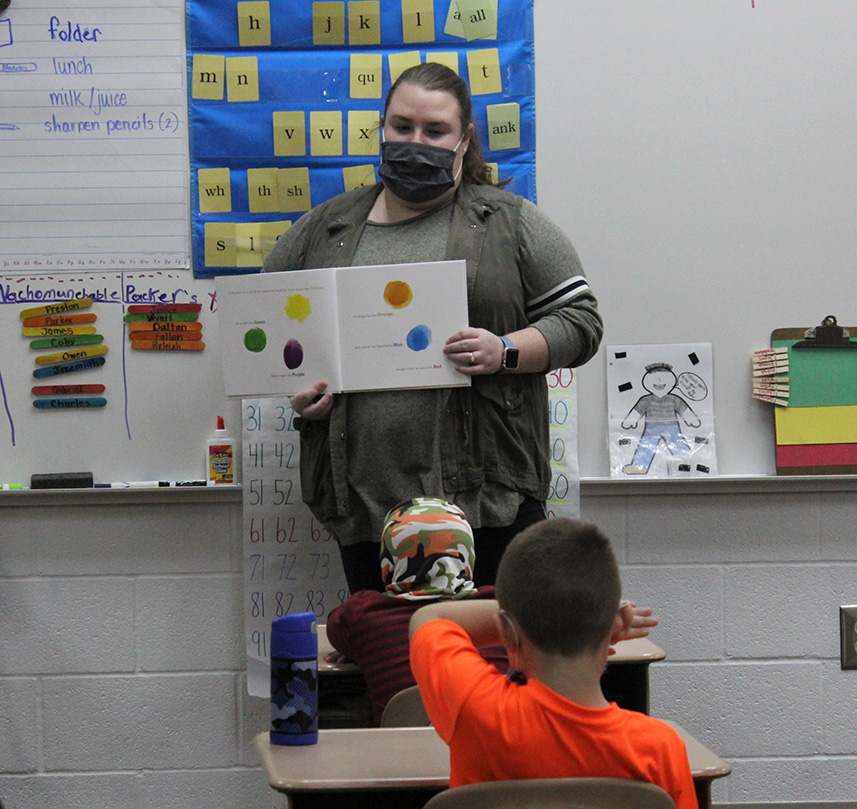 Leslie Rivera and Kierstin Fillman of the Family Recovery Center in Lisbon have been visiting students at Southern Local Elementary with the Aiming High program to teach about making positive choices. Rivera spoke to fourth-graders and the multi-handicapped class about drug dangers while Fillman addressed first-graders about bullying and more sessions are set through February.