Southern Local Resets for 2023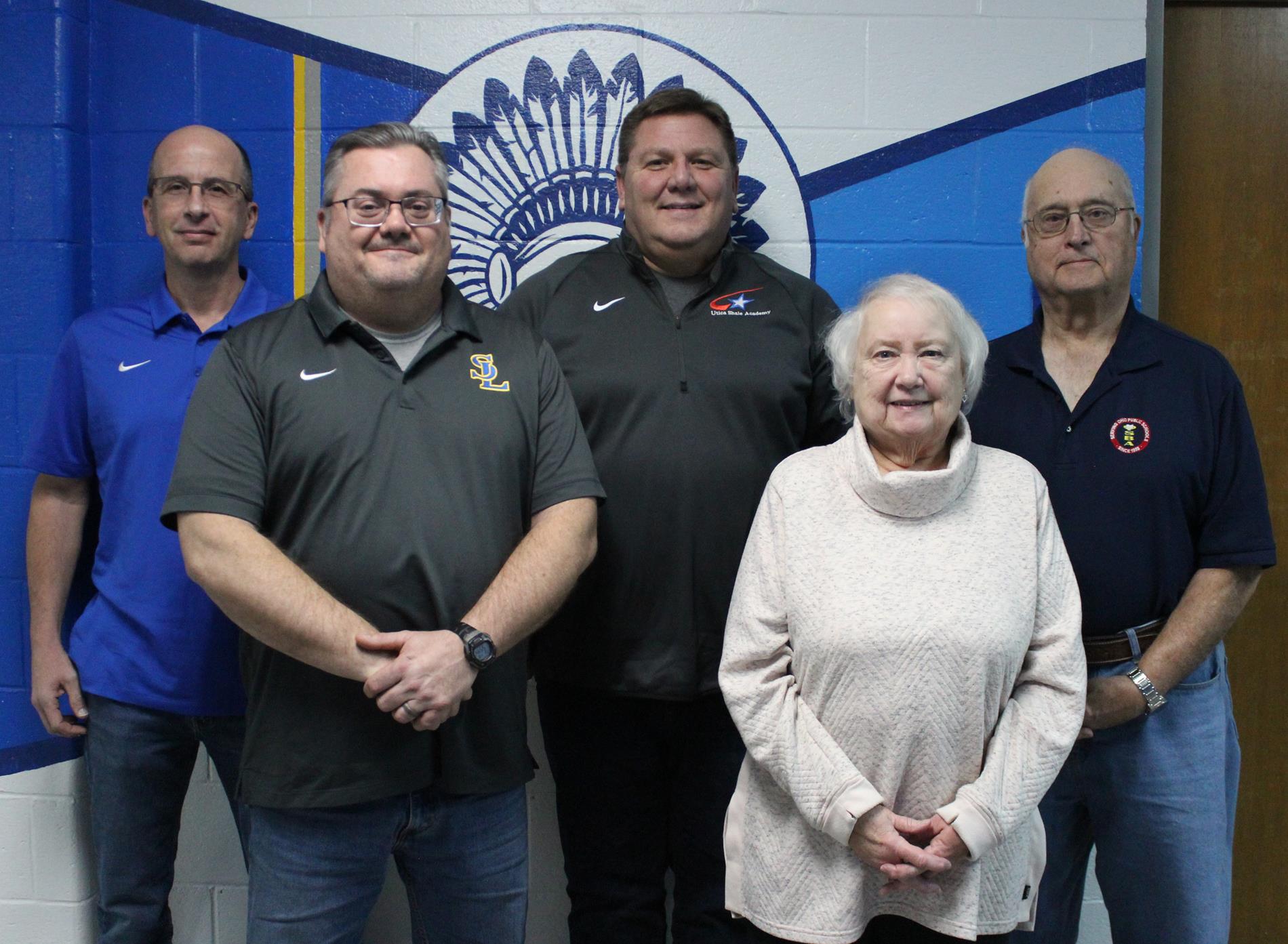 ---
Southern Local Resets for 2023
SALINEVILLE-The Southern Local School Board of Education hit the reset button during its first gathering of 2023.
Kip Dowling and Scott Hart remained in their respective positions as board president and vice president with John Sawyer still acting as legislative liaison and Karl Blissenbach named student achievement liaison during an organizational meeting on Tuesday. Officials conducted a series of sessions to discuss tax budget and records retention matters and capped it off with a regular meeting. During the latter, the board submitted final numbers to the Columbiana County Budget Commission. District Treasurer Greg Sabbato said there were no major changes and Southern was looking at future projects.
"The budget is the same except we have the old and new permanent improvement (PI) fund," he said. "We paid off our bond and moved money into the new PI fund."
He referred to the retirement of a 4.21-mill bond that was approved in 2000 and fully remitted last year. By doing so, it helped lower numbers by 40 basis points to the benefit of taxpayers. Meanwhile, Dowling asked how much money the district saved by fully remitting the bond funds and Sabbato estimated the sum at more than $170,000. He added that all of the funds will have a healthy balance for the end of Fiscal Year 2024.
Now leaders have their eye on upgrades over the next few years, including the replacement of the 20-year-old roof which has been prone to leaking and new turf on the football field. Sabbato said officials had looked at the roof project two years ago, but COVID affected those plans and costs have since risen. However, he said $800,000 has been allocated for the work should they move forward. Long-term goals include replacing the turf at Wigwam Stadium over the next few years and putting a restroom in the wrestling room, yet any movement on an auditorium or the expansion of the elementary school parking lot are further down the road. In the meantime, the Classroom Facilities Fund is defraying costs for a new propane boiler. Sabbato said the old PI fund was more restrictive when it came to projects while the new fund provides more latitude and allows for such improvements as security. He noted that the district may also qualify for grants to complete work.
In other matters, the board heard reports from Southern Local High School Principal Rich Wright, who said ASVAB testing was being set while Positive Behavior Intervention and Supports (PBIS) rewards were being given to about 200 students. He continued that the Aiming High program would begin at the junior high in February with discussions on substance abuse and social relationships and ACT testing would be held for juniors in March. He added that state testing was set for April 25-May 4. Southern Local Elementary Principal Emily Brinker planned to approach PTO members about volunteering during lunch duty to free up classroom aides and said SLES teachers would be working with consultant Carri Meek during professional development on the next waiver day.
Superintendent Tom Cunningham said high school officials reviewed an ACT prep program over the holiday break and are looking to implement it in classrooms. He added that tests were free and mandated by the state while the software tools could be used in class and students can also work online at home. Cunningham said two-part waiver days were eyed for Jan. 20 and Feb. 10, at which time the elementary school would work on educational improvement projects and the high school would focus on the Bridges Out of Poverty program regarding disadvantaged students. The programs will then be swapped in February with SLES discussing Bridges Out of Poverty and SLHS discussing curriculum. On a related note, the panel approved the waiver days.
Among other action:
--The board approved the hiring of substitute personnel including Brittany Crow, Jamie Clemens, Regina Conley, Kayla Cope, Jackie Giovenco, Lacey Locke, Angela Martin, Vicki McCauley, Joy McIntosh, MaryEllen Palmer, Jocelyn Parrish, Shawnna Parrish, Michael Peters, Carla Phenicie, Heidi Price, Michelle Salus, Richard Sloan and Dawn Spooner, cafeteria workers; Dawn Gotschall, Taylor Gauntt, Melanie Glosser and Tara Javens, bus drivers; John Farnsworth, Bob Fox, Daniel Helman, Vicki McCauley, Emily May, Jocelyn Parrish, Heidi Price, Michelle Salus, Dawn Spooner, David Ulbright and Samantha Vest, custodians; Brooke Echols, Julie Garner, Kim Smith, Kayla Cope, Jamie Clemens,

Vicki McCauley, Joy McIntosh, Angela Martin, MaryEllen Palmer, Michael Peters, Carla Phenicie and Michelle Salus, secretaries; Kaylynn Barnhart, Ann Chamberlain, Jada Derrington, Brian Eastham, Lexie Elliott, Jody Lockhart, Tony Martini, Jacob Melott, Marianna Milajecki, Jan Palmer, Kathryn Pastore, Frank Rose, Hannah Sevek, Kate Spahlinger and Pam Tedeschi, teachers; and Kaylynn Barnhart, Jean Boley, Jamie Clemens,Kayla Cope, Brittany Crow, Julie Garner, Jackie Giovenco, Richard Haught, Lacey Locke, Angela Martin, Jan Palmer, Jocelyn Parrish, Shawnna Parrish, Richard Sloan and Amanda Vernon, teacher's aides. Sabbato said the state auditor suggested approving them twice a year;
--Alanna Smith was named assistant girls' softball coach for the 2022-23 school year;
--Leaders accepted a $150 from Blissenbach for the athletic fund;
--Athletic Director Bob Shansky noted that the school's bowling team has improved while the boys' and girls' basketball teams were in the Top 4 in the OVAC and spring sports were getting underway;
--Food Service Director Samantha Fryman updated leaders on happenings in her department, saying the elementary school was working on an Elmo's Birthday theme in February and a Super Bowl event was eyed for the high school;
--Pencil-and-paper assessment testing was approved for OST ELA and OST Mathematics for third-grade students for the school year;
--Sabbato informed the board that most school records have been maintained in a warehouse with separate backing systems kept secure digitally in Clouds and any historical information would be sent to the historical society;
--Cunningham honored officials for School Board Recognition Month for January and distributed certificates of appreciation, plus a dinner was being set for February;
--The next regular meeting was set for Feb. 14 at 5:30 p.m. in the SLHS Media Center.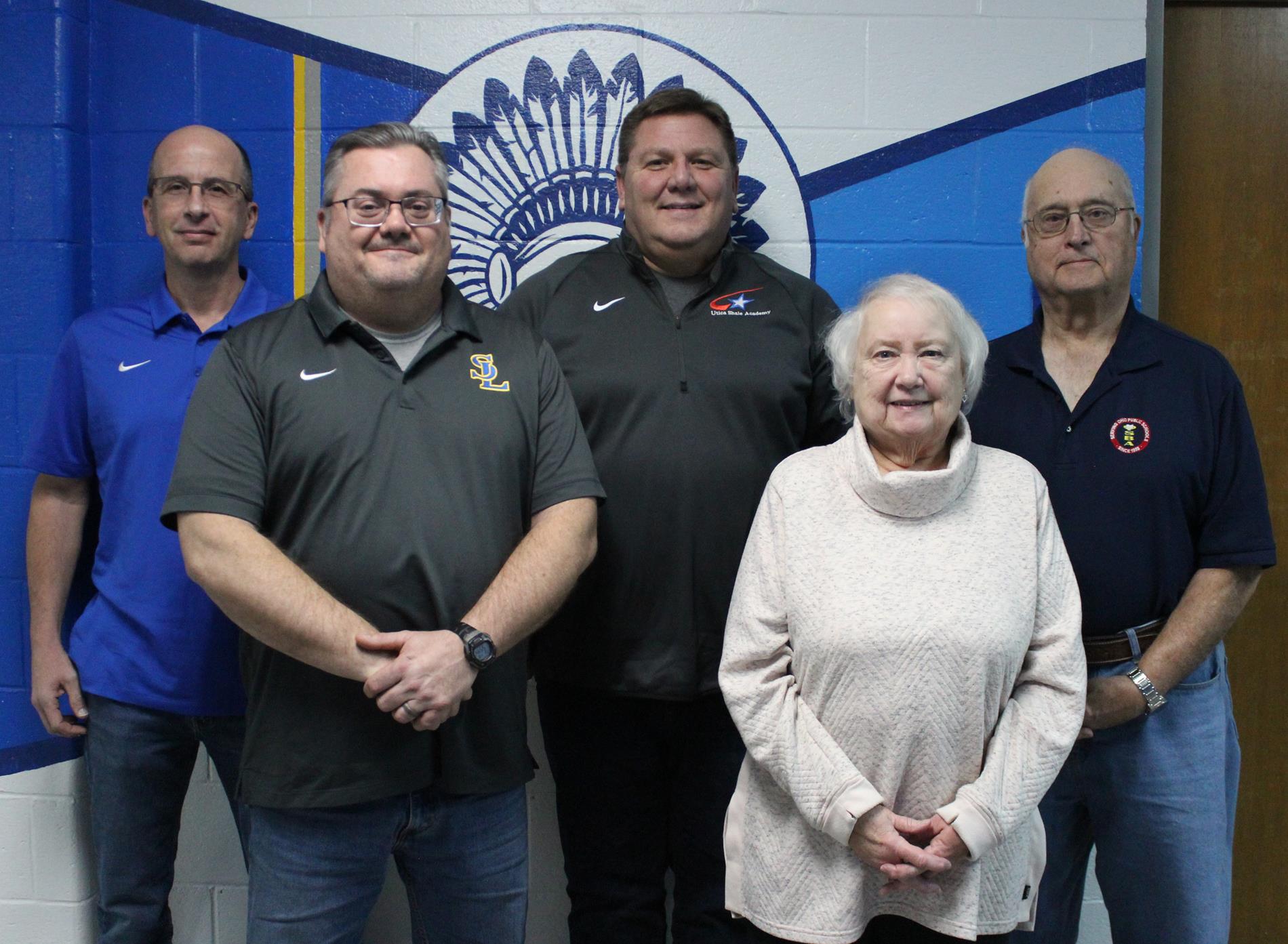 The Southern Local Board of Education got organized for 2023 but kept Kip Dowling and Scott Hart in place as board president and vice president, respectively. Pictured are, from left, Karl Blissenbach and Linda Morris. Back: Hart, Dowling and John Sawyer.