USA Sees Influx in Female Students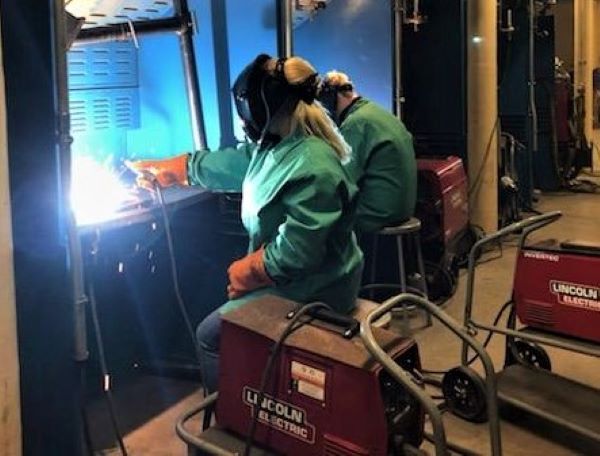 ---
The number of students has grown in the Utica Shale Academy, which is also seeing an influx among female participants.
Superintendent Bill Watson said the community school, which is housed at Southern Local High School in Salineville, presently has 80 students in grades 9-12. Of them, more than a half-dozen are females who take part in blended learning and are involved in welding and industrial maintenance classes in partnership with the New Castle School of Trades in East Liverpool.
"We're getting more questions [from females]," he said. "As technology comes into industry, the industry is changing and maybe at one time there were certain biases where male jobs were for males and female jobs were for females. Now we're finding all gender biases really don't have a place there who can do the jobs. We have eight females this year but only one last year."
Several of the pupils said they enjoy learning the trades and hope to join the workforce.
Junior Emily Crawford was inspired to join by her friends and said she has liked the experience.
"I've seen all my friends go into welding," she said. "Now that I'm able to do it, I think I'm going to stick to it and see where it will go."
Crawford added that she may go into the welding field and make a great living for herself.
"It makes a lot of money and is something I can easily do. There are other females in there with me and it feels good."
Classmate Macenzie Boyd, who is also a junior, is enrolled in the industrial maintenance program at NCST and said it comes easily to her since she enjoys fixing things.
"I like to be able to do more than just one thing at a time and I like having different things to do," she quipped. "Mr. Watson explained that industrial maintenance was better because you always do something different. You work with electrical, pumps and plumbing and I'm interested in electrical and lights."
Boyd said she stands out and hopes to obtain an associate degree and work in that field.
"Being a girl, I'd like to prove I can do anything a guy can do and I think more girls can do this."
Additionally, USA and SLHS teamed up for a $200,000 Equity and Education grant through the Ohio Department of Education and received funding this summer to train pupils on six Industry 4.0 building blocks including industrial success skills, industrial equipment and technology, smart sensors and devices, control systems, internet protocol and inform actionable data. Southern Local will administer the funding and Watson said it is considered a foreign language class because it primarily uses computer programming, while Southern students may take the class as an elective. Some of the funding was used to hire instructor Matt Gates to lead the program. USA students take the class during the first half of the day with Southern students participating during the second half. The entire curriculum is online plus there is a hands-on component, but the Watson said the latter would be dealt with accordingly should schools close again due to the coronavirus pandemic.
Through their participation in USA and NCST, students may obtain industry credentials and certification as well as a possible associate's degree by the time they graduate high school so they may move on to trade schools or even the workforce with an even greater advantage. As the use of technology increases in the workforce, having such knowledge is a major plus for incoming workers.
The Utica Shale Academy, which is now in its seventh year, provides curricula for grades 9-12 that are required by the Ohio Department of Education, including a customizable digital curriculum allowing for acceleration or remediation along with flexible scheduling and safety certification courses. Graduates receive a high school diploma, certificates and college credit options offered through Eastern Gateway Community College. For more information about USA's programs, contact Watson at (330) 383-6575 or through the website at uticashaleschool.com.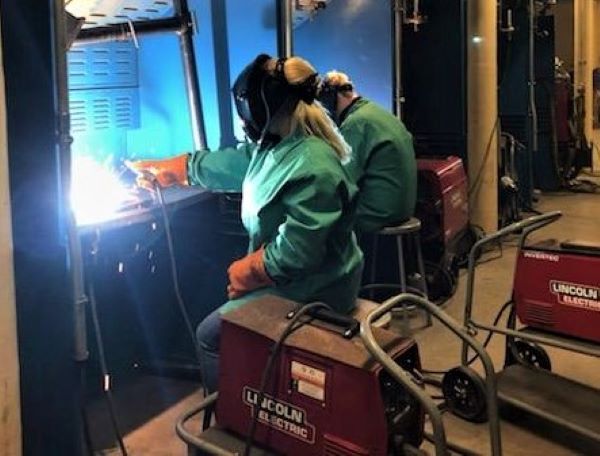 Emily Crawford, a junior in the Utica Shale Academy at Southern Local High School, takes part in the welding program at New Castle School of Trades and is among a growing number of females in the community school. Officials said more than a half-dozen participants are girls who want to seek careers in the trades.