Assistant Principals Named at Southern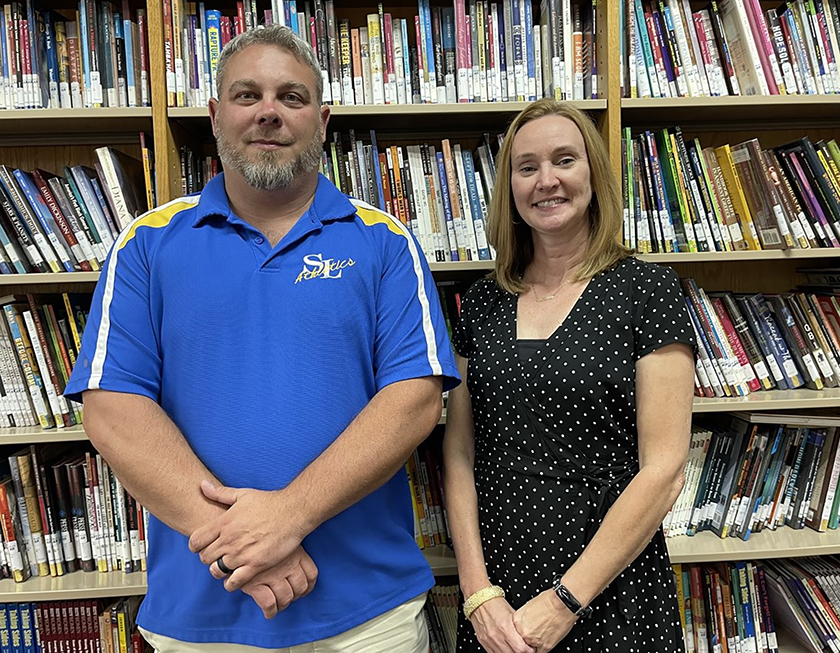 ---
Assistant Principals Named at Southern
SALINEVILLE-Southern Local Schools have two new assistant principals as Justin (Jess) Krulik and Nicole Beadnell were named to the spots.
Krulik will serve with Rich Wright, who was promoted to principal at Southern Local Jr./Sr. High School, while Beadnell will join Emily Brinker, who rose to principal at Southern Local Elementary. Krulik and Beadnell were added during a special session July 20 and received two-year contracts for their services. Both are familiar faces at Southern since they were teachers in their respective buildings, and they are eager to begin their new roles when classes resume Aug. 22.
Krulik earned a bachelor's degree in human movement studies at Kent State University and a certificate in biological studies from Franciscan University of Steubenville, as well as a master's degree in education administration from Capella University. In addition, he is married to district Director of Special Services Laura Krulik and they have two children, Logan and Lily.
He noted that education was not his first choice of vocation.
"After working in criminal justice for four years, I decided to make a career change," he said. "I've been with Southern Local for the entirety of my career in education. I was hired in 2008 as a full-time internal school suspension teacher. In 2010, I moved into a science position. I was athletic director from 2012-2016 and I have coached multiple sports during my time here."
He said he was excited to support the staff and estimated 464 students at SLJHS, and after working in a variety of positions he gained the experience and knowledge to help the school.
"I feel that using data-driven instruction and keeping consistency within programs that we currently use will benefit our students and test scores," Krulik continued. "We need consistency within our programs to show success."
Beadnell is another longtime educator at Southern, having taught at the elementary for nearly a decade.
She earned her bachelor's degree in early childhood at Kent State University and completed her master's degree in educational administration at Franciscan University, plus she earned her principal's license. Beadnell served as a Title I tutor for Western Reserve Local and East Liverpool City school districts, was a substitute teacher at East Liverpool, Beaver Local and Southern and was a third-grade teacher and virtual classroom supervisor at Buckeye Online School for Success (BOSS) in East Liverpool. She has spent the past nine years teaching first-grade at SLES. Beadnell and her husband, Todd, share two children, Tyler and Delaney, and her husband and son are Southern alumni while her daughter attends the junior high.
Beadnell said her work has given her experience with evaluating, purchasing and developing curriculum, hiring teachers and performing teacher evaluations. While she is excited about the opportunity to oversee about 420 students in grades PreK-5, her move into administration was not an easy choice to make.
"It was a tough decision to leave the classroom," she explained. "It was certainly my home away from home; however, I am looking forward to the challenge of this new position. I believe in the great work we do here at Southern Local and though my role is changing, I will continue to support my colleagues in their professional goals and to foster students in their educational goals.
"Over the last three years, the elementary principals have focused on sticking with programs, such as curriculum and behavior strategies that work. I have tested them myself, as a teacher. I'd like to maintain the continuity of these programs to allow teachers to become experts in these areas, and for students to know what is expected of them anywhere they are within the building. Supporting my principal, teachers, staff and students is my chief role."
Superintendent Tom Cunningham welcomed the new leaders and said they offer a lot to the district.
"Mr. Krulik and Mrs. Beadnell bring experience, positivity and success from the classroom to their new positions. They will be great leaders throughout the learning community and we are excited about the direction we are headed," Cunningham said.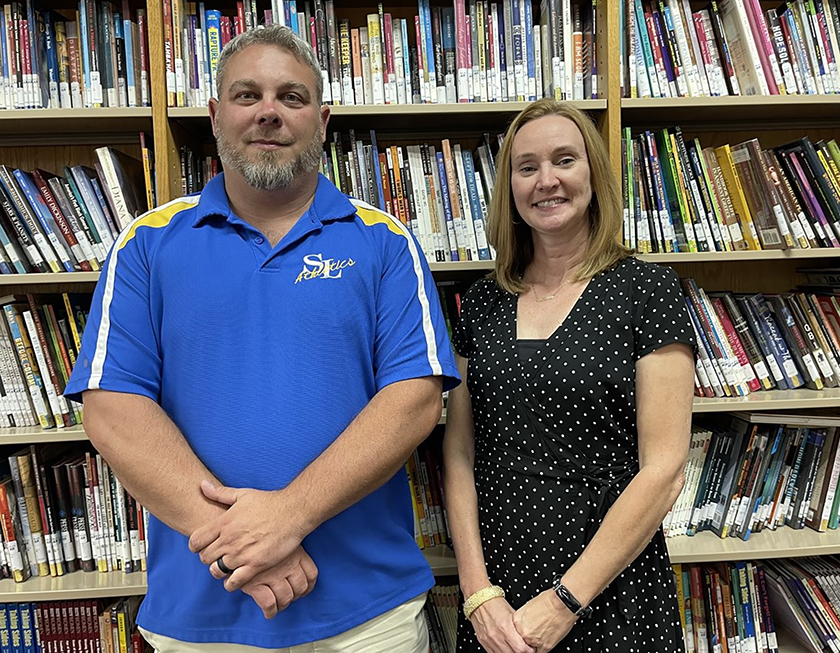 Justin (Jess) Krulik and Nicole Beadnell, longtime teachers at Southern Local Schools, have been named as the new assistant principals of Southern Local Jr./Sr. High and Southern Local Elementary, respectively. They both earned two-year contracts to serve in their administrative roles and look forward to the opportunity.