SL Back to School Bash Returns with a Bang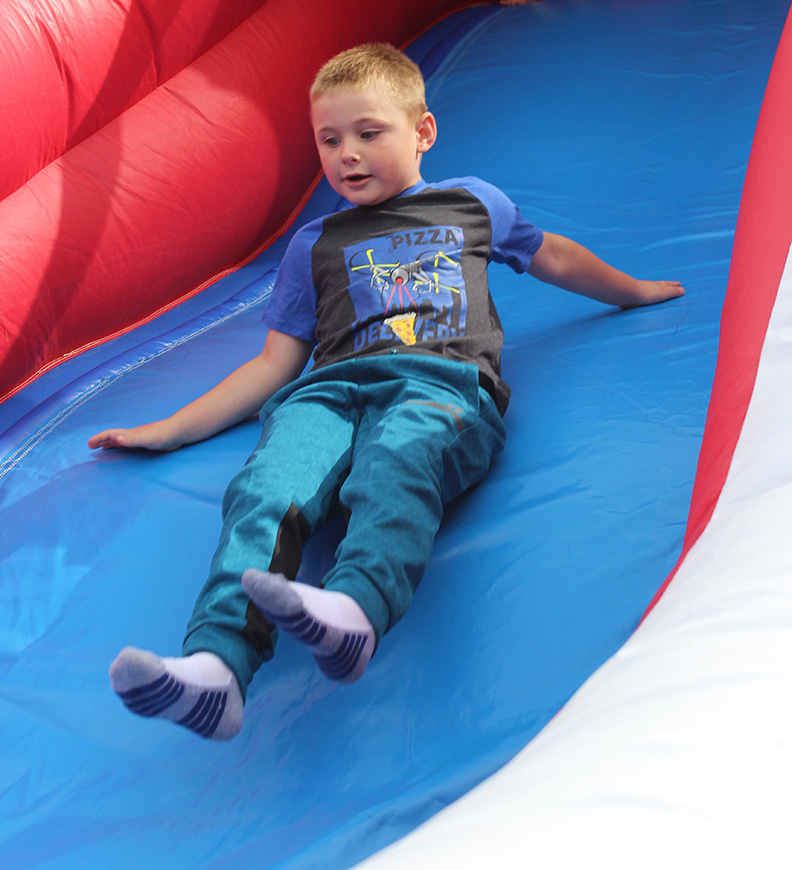 ---
SL Back to School Bash Returns with a Bang
SALINEVILLE-Sunny weather and a large crowd helped mark students' return to Southern Local at the annual Back to School Bash on Aug. 19.
The event also returned with resounding success as families came out in droves to view classrooms, meet teachers and staff and partake of free food, entertainment and giveaways before the start of classes on Tuesday. District Special Education Coordinator Laura Krulik, who organized the bash, said it was a welcome return after being placed on hiatus because of COVID-19.
Krulik noted that about 800 people were in attendance while 25 vendors were also on hand providing food, supplies, toiletries and information.
"It went great! I was happy with the turnout," she said. "Everyone had a good time. We handed out a ton of school supplies, hygiene bags, toys, food and books. The vendors all said we had a great turnout and most handed out everything they brought with them. They mentioned quite a few families signed up to receive services from their agencies."
Sixth-and seventh-graders took part in a brief orientation in the Southern Local High School cafeteria while elementary through high school students viewed classrooms throughout their respective buildings. Outside, vendors were on hand giving away school supplies, toiletries and information as well as hot dogs, slushies and popcorn. Among the organizations on hand were Southern Local, Utica Shale Academy, the Salineville Assembly of God, Columbiana County HeadStart, Family Recovery Center, Ohio Bureau of Vocational Rehabilitation, Tribe Time Before and After School Program and the county Community Action Agency. DJ Chelsea Householder provided musical accompaniment while Up in the Air had several inflatable rides for the kids.
She said students seemed excited to be back and meet their teachers, and some attendants agreed with that sentiment.
"They are very excited to be back," said mom Dawn Spooner, whose daughters Brooklyn and Hannah were entering second and sixth grades, respectively.
Hannah also noted she was excited to return while Brooklyn looked forward to seeing everyone.
The Back to School Bash has been held for nearly a decade and efforts were made to follow COVID protocols during this year's activity. School leaders were pleased to see it return and head into a new year.
"Laura Krulik and [school nurse] Heidi McIntosh organized a great event," said Southern Local Elementary Principal Rich Wright. "We had a tremendous community turnout. It was nice to be part of the event again after not having it last year."
"I'm more excited for the kids to have as normal an experience as possible," added SLHS Principal Jay Kiger.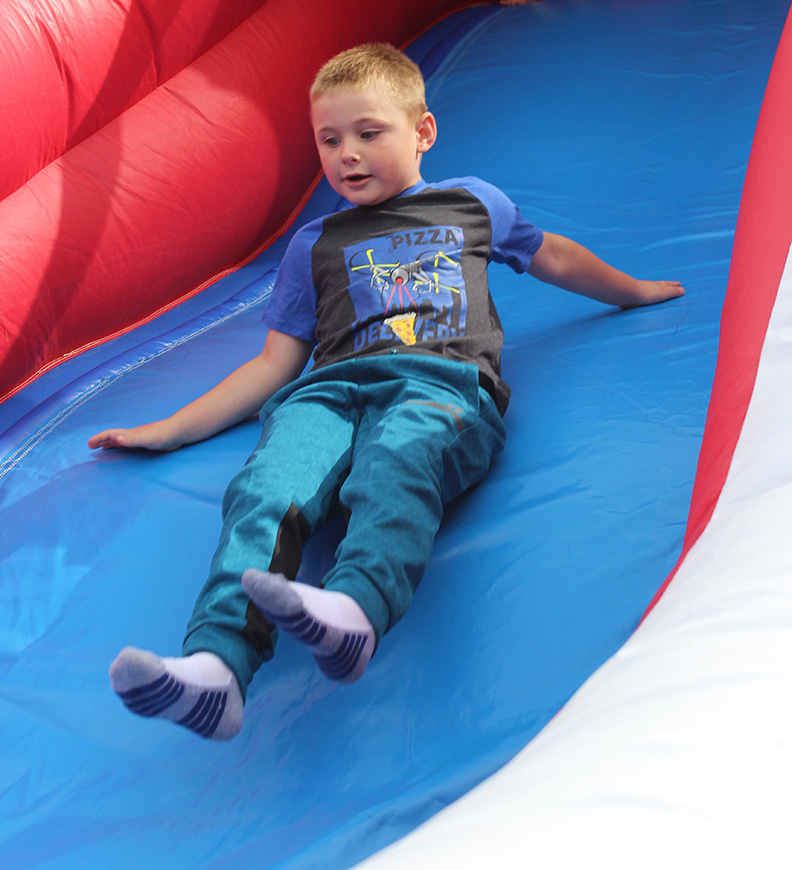 Beau Smith, a first-grader at Southern Local Elementary School and son of Greg and Katie Smith of Lisbon, takes a ride on an inflatable slide during the annual Southern Local Back to School Bash on Aug. 19. The event made its return following a COVID-related hiatus and drew an estimated 800 people for free food, entertainment, supplies and information from school, churches and community organizations to help celebrate the start of a new school year.