Southern Students, Community Give Blood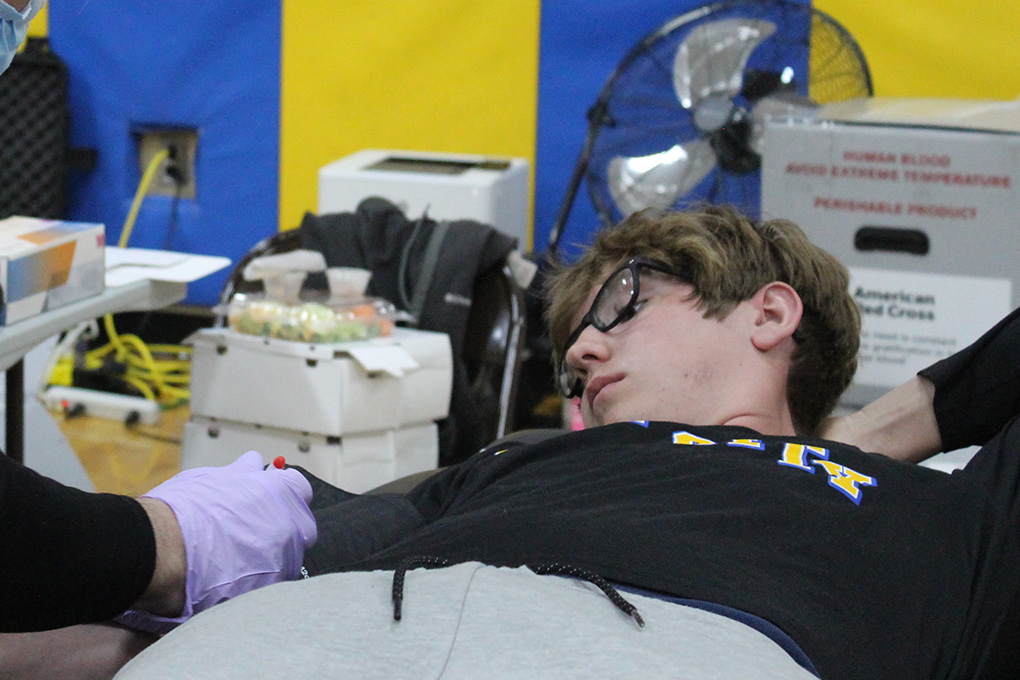 ---
Southern Students, Community Give Blood
SALINEVILLE- Nearly two-dozen students and community members gave of themselves during the triannual American Red Cross Blood Drive on May 3.
The SLHS National Honor Society held the event in conjunction with the Red Cross in the high school gym and drew 20 people throughout the day. NHS members oversaw registrants while Red Cross personnel handled the collection. It was the first time for some and a repeat for others, but the overwhelming reason was simply to assist someone in great need.
"Why not," asked senior Caleb Prendergast, who marked his first donation during the campaign and added that it was nice to help.
NHS members Rebecca Possage and Mariah Anderson, both seniors, said they have rolled up their sleeves for the cause in the past and the issue hits close to home.
"It helps other people who need it," said Possage, adding that a family member has required medical care. "I think it is important to help people like that."
"It's just to help people," Anderson concurred.
Community member Gary Stoll traveled to the school since it was close to his residence and said he has participated in two events in honor of his sister.
"I feel like helping others," Stoll said. "My sister had health issues and it's kind of a way to pay back."
NHS Advisor Lori Biser said this was the third such event this year and dozens of units have been collected to save lives. It was also a win-win for the student organization.
"We collected 20 units at that blood drive. Over the course of our three blood drives this school year, we had 73 total donations which will enable us to provide a senior with a $500 scholarship from the American Red Cross," Biser noted.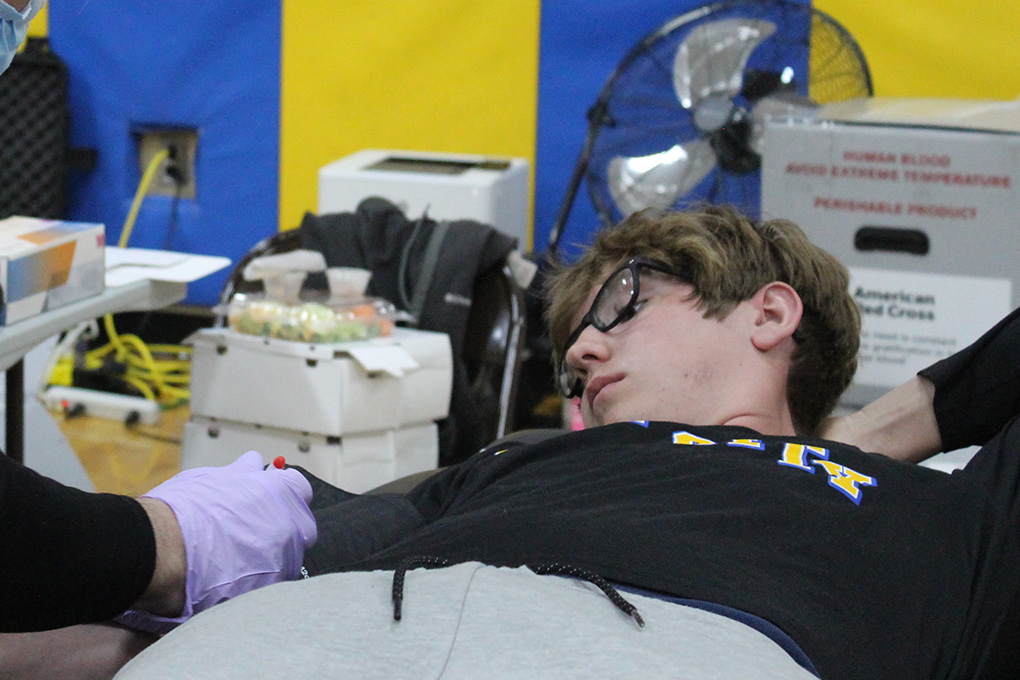 Southern Local High School senior Caleb Prendergast gave blood for the first time during the triannual drive conducted May 3 in the gym. The event was hosted by the SLHS National Honor Society in conjunction with the American Red Cross and advisor Lori Biser said 20 units were contributed throughout the day. The school collected 73 total donations throughout the year which would not only help save lives but provide a graduating NHS member with a $500 scholarship.