Aiming High Resumes at SLES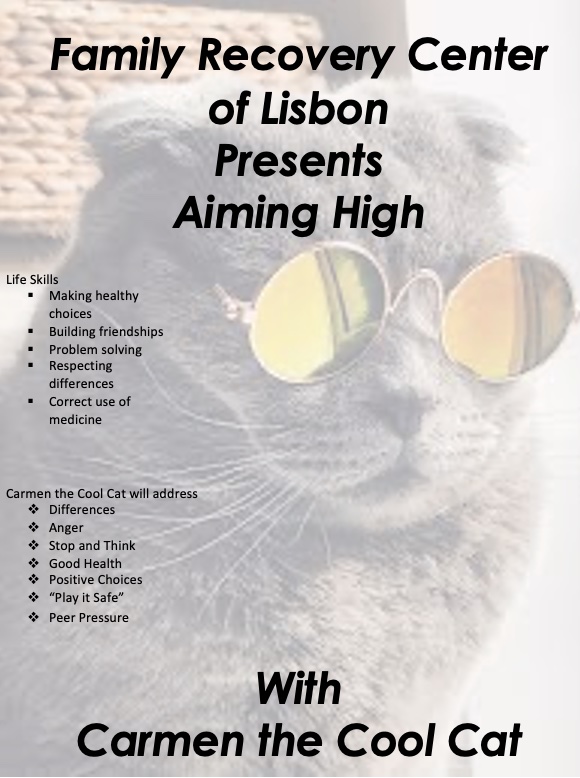 ---
Aiming High Resumes at SLES
SALINEVILLE-Southern Local Elementary students are learning about life skills as the Family Recovery Center of Lisbon resumes its annual Aiming High program this month.
First- and fourth-grade classes are currently participating in a series of weekly lessons with Family Recovery Center Education Department representatives Kierstin Fillman and Leslie Rivera, who visit classrooms on Thursdays and conduct four 30-minute presentations based on each grade level. Fillman is talking to first graders from Oct. 14-Nov. 4 while Rivera already began her program, which runs from Oct. 7-28, for fourth-grade students and the multi-handicapped class.
"The focus of Fillman's program will be on life skills such as making healthy choices, building friendships, understanding feelings and communication skills," said school counselor Larry Rudloff. "Rivera's program will be on decision making, problem solving, respecting differences and correct use of medicine."
The programs will respectively incorporate Carmen the Cool Cat to address differences, anger, stopping and thinking and good health to make positive choices and "Play It Safe" with lessons on respecting differences, peer pressure, decision making and medicine to reinforce and expand social-emotional skills.
Rudloff said COVID protocols will be in place during the sessions. In case of a school delay or cancelation, schedules will be extended to ensure that all four programs are presented to students. Rudloff said Aiming High has been held at the school for more than a quarter-century and will continue with other classes through February. Rivera will lead the next program for third-graders on Nov. 4 to Dec. 2, followed more lessons with second grade and representative Denise Kuhlman talking to fifth grade simultaneously from Jan. 6-27. Fillman is slated to return to talk to kindergarteners on Feb. 3-24.