Residents Share Solar Plan Concerns with SLBOE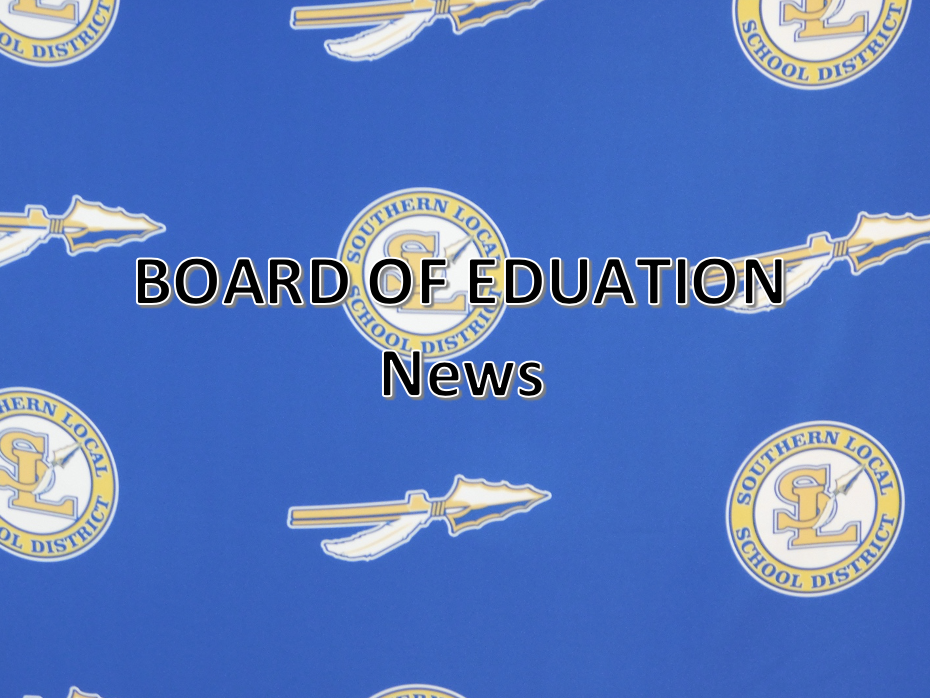 ---
Residents Share Solar Plan Concerns with SLBOE
SALINEVILLE-Several area residents addressed the Southern Local Board of Education on Tuesday with their concerns about solar panel plans in the community.
Diane Brown, Henry Bergfeld and Glen Speirs discussed the proposed project through Canadian-based Kensington Solar to install more than 300,000 solar panels in the region. Kensington Solar, which is a division of Liberty Utilities, a subsidiary of Algonquin Power of Toronto, is still in the land acquisition phase but expects to begin construction in 2023 with the plant going online later that year. The development involves 2,264 acres and the company has reportedly been working to secure 40-year leases with private landowners.
The residents said a portion of the area falls in Franklin Township and a petition has generated nearly 400 signatures—about half of the township's residents—in opposition to the move. Brown, who owns a 500-acre farm and is is a member of the Carroll Electric Cooperative Board, said the Columbiana County Commissioners, township trustees and Village of Summitville have passed resolutions in dissent and she hoped the school board would do the same.
"There is a group of us that saw it coming and formed Franklin Against Kensington Solar," Brown said. "They are doing it to be green, but it's invasive to us and it bothers us. We only have 42 percent of sunlight-available hours. For your sake, we're concerned for the kids."
She said the 13-foot-tall panels would be placed on farmland with about 39 miles of barbed-wire fencing surrounding them. In addition, 37 miles of 16-foot gravel access roads would be created using about 77,000 tons of gravel. Among her concerns were that school buses would be sharing the roads with the massive trucks while the staging area was eyed near St. John Church in Summitville.
"It will cover one-sixth of the property alone in Franklin Township. We have 780 people in the township and we have 380 names of people opposed to the project," she continued. "They are going to be coming to you and say you are going to be happy to see pilot funding coming in and they will want you to encourage the project. The county commissioners chose not to accept it."
Brown said the funding totaled $1.3 million but added that the company would not be paying real estate or other taxes, and that loss would be greater.
"It sounds like a lot of money but it's in lieu of paying real estate and other taxes. Property taxes will go down [if the panels are installed]. The $1.3 million will be small compared to what we would lose."
She added that 126 letters were submitted to the Ohio Power Siting Board, but only three were in support of the project. Brown said Ohio Senate Bill 52 permits community officials to sit on the board and sign up as interveners, and people planned to do the latter and head to Columbus to share their views.
Bergfeld added that he owns 196 acres and panels will be installed along with an access road.
"I have to look at those panels [because the landowner] does not live in the area," he said. "I am very strongly in opposition."
He commented that his son resides in California where solar panels are prevalent, but the state does not permit the panels to be landfilled because they contain levels of lead, chromium and selenium. Instead, they are trucked to Arizona.
"We already have [energy] plants in Carrollton and Wellsville and this is not an efficient way to produce electricity. People in our area are totally opposed."
Bergfeld was also concerned about the impact on waterways and that people would move away.
"There are many major, major concerns to this. We hope you oppose it and see we oppose it."
During more discussion, Brown said owners of 12,000 acres signed up in Ohio and 92,000 acres would be covered in the project. She noted that the project would produce up to 145 megawatts of alternating current but the Carroll Electric Co-op would not benefit since it uses AEP. Bergfeld interjected that a Farmland Trust Study showed that seven major Midwestern states showed 1.1 million acres went out of production due to urban sprawl and about 4.1 million acres expected between 2000-2040.
Meanwhile, Speirs said he was a Southern Local alum and a township resident who also opposed the idea.
"We're concerned with about how much farmland they want to turn into visually obnoxious fields," Speirs said.
School board officials had limited information on the project and took no action during the session.