Coaches Remain on Job at SL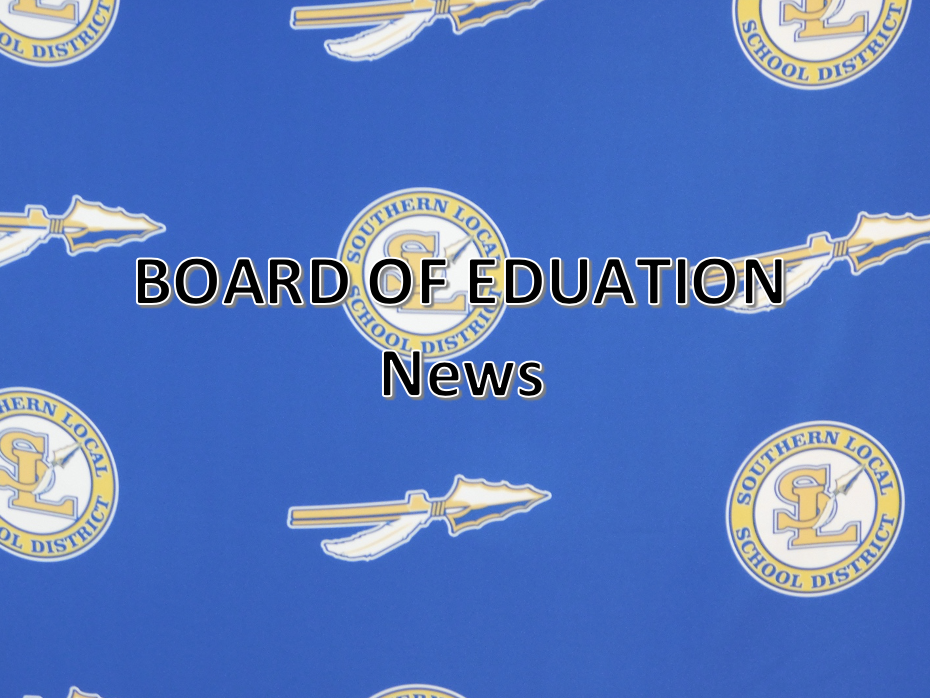 ---
Coaches Remain on Job at SL
SALINEVILLE-Two coaches will remain in charge after being backed by parents and athletes during the May 10 Southern Local school board meeting.
A crowd of people attended the session in the Southern Local High School cafeteria, many of whom had spoken in favor of coach Mike Skrinjar at the April meeting after learning he may not return to the court. However, the board overwhelmingly approved his return for the next season and were met with applause. Skrinjar also noted his gratitude for the response.
"Thank you for all the support," he said. "I will continue to challenge the athletes and do all I can."
Coach Rich Sloan addressed the board saying he and his family faced retaliation for what his backing of Skrinjar, while he received a letter saying he may not return to his athletic post.
"People with good intentions make promises; people with good character keep it," he said. "My intentions have always been to motivate people. Since this happened, I've been torn down. It's never been about me; it's been about the student-athletes."
One parent said it was unfair for Sloan to have received a letter to step down and that the parents expected someone to support and motivate the kids, which Sloan did. Others agreed, saying Sloan was a good coach. Following more talks, board President Kip Dowling said the panel was unaware anything had transpired and it would be addressed. Superintendent Tom Cunningham later read a statement to the audience indicating the letter was rescinded.
"A lot of people were here for concerns," he said. "The board appreciates the input and there are always areas to grow. The district has rescinded the letter and corrective actions have been taken. We wanted to make it known to the public."
Meanwhile, school leaders approved a bevy of new and returning faculty and staff in the district. Decisions included three-year teaching contracts for Terra Rauschenberg, Karla Calderon, Kyle Exline; two-year contracts for Erin Newburn, Jessica Coleman, Victoria Nuske, Matt Gates and Breann Jones; one-year teaching contracts for Alannah Kutan, Nick Woods, Paige Jackson, Kenadee Pezzano, Elizabeth Callahan, Larry Rudloff and Bob Shansky; a two-year contract for Marjorie Hiller as the central administrative technology specialist; one-year teaching contracts for new intervention specialists Abby Dalton and Abigail Monte; and a supplemental contract for Charlie Puckett for stadium maintenance. Additionally, officials approved Kylee Maple and Jesse Liggit as full-time substitute teachers for the 2022-23 school year as well as the resignations of custodian Calvin Sell for retirement effective June 3 and three-hour elementary cafeteria worker Lacey Locke effective May 3.
In other business, the board:
--Approved Kyle Exline, Zach Almy, Gerard Grimm, Brett Hughes and Kelly Malone as summer school teachers plus a $2,500 stipend for the instructors which will be paid through ESSER funds;
--Approved the five-year forecast with Treasurer Greg Sabbato expected a positive balance for the next four years but he was also being cautious since the state funding model was not clear;

--Heard from Southern Local High School alumna and elementary art teacher Kim Adams, who said the SLHS Alumni Association invited them and the latest graduates to take part the 128th banquet on May 28. Adams said the 181st class was being inducted and the event also would celebrate 25 years for the Classes of 1995-97 and 50 years for the classes of 1970-72. She encouraged the board and newest alumni to take part, saying Southern was built on history and traditions;
--Heard from Southern Local Elementary Principal Rich Wright that students were participating in field days while fifth-graders were learning about entrepreneurship through a lemonade project. He noted that a picnic will be held May 23 to celebrate raising funds for the American Heart Association and administrators would be dressed as characters from the movie "Toy Story." SLHS Principal Jay Kiger added that the year was winding down with a successful prom and FFA banquet while the aviation students visited the Columbiana County Airport to view aircraft, including teacher Emily Forbes Bowling's plane;
--Heard that Kya Sloan and Maddie Jones qualified for the junior high state meet;
--Approved the list of Class of 2022 graduates;
--Heard from a former student and his mother about being told by a coach to play sports while suffering injury and health issues and claimed he still suffered long-term damage from a massage gun the coach used to relieve pain on his neck. Both said they had spoken to officials and a formal investigation occurred but they were never contacted, while the mother recently quit her job with the district and enrolled her son in another district;
--Set the next regular meeting for June 14 at 5:30 p.m.