Help Needed at Southern Local Schools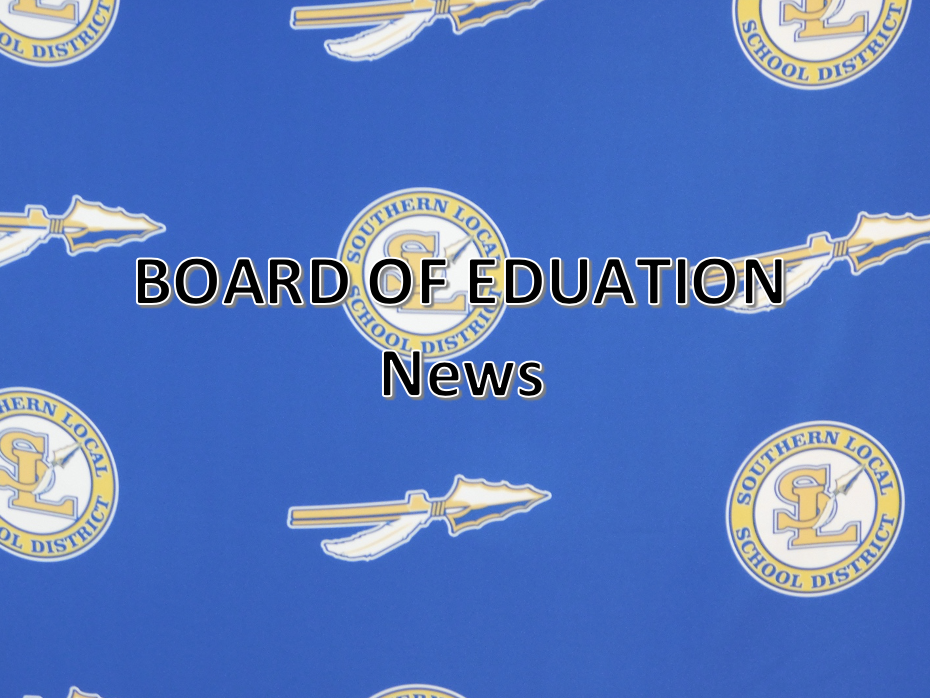 ---
Help Needed at Southern Local Schools
SALINEVILLE-Some positions were filled during Tuesday's regular meeting of the Southern Local Board of Education, but help is still needed within the district.
Superintendent Tom Cunningham put the call out for substitute cafeteria and custodial aid and noted that bus drivers would be an added plus.
"We need substitute custodians and cafeteria workers," he said. "It never hurts to get bus drivers, but they need to be trained and licensed and that takes about six to nine months."
He encouraged anyone interested in any of those positions to contact the district office at (330) 679-2343 for more information.
Meanwhile, the board filled posts for substitutes Julie Garner and Brooke Echols as secretaries; Kayla Cope for cafeteria, secretary and teacher's aide; Carla Phenicie, cafeteria and secretary; Amanda Vernon, teacher's aide; Jan Palmer, teacher and teacher's aide; Kathryn Pastore and Brian Eastham, teachers; Jocelyn Parrish, custodian and secretary; and Brooke Echols, secretary. Julie Gates was also approved as a three-hour cafeteria worker in the elementary school.
One-year teaching contracts were then awarded to Jackie Donovan, sixth-grade English/Language Arts; Connor Lane, first grade; Kylee Maple, kindergarten; Zachary Almy, sixth-grade math; and Jean Pastore, chemistry and physics. One-year limited contracts were also approved for Lisa Pitts, teacher's aide; Kim Crawford, cafeteria; and Harry Gotschall, assistant mechanic. Additionally, contracts were approved for the Shale SOD Center for Utica Shale Academy officials Bill Watson, Nick Woods and Matt Gates with Shale Summer School/MCTA contracts approved for George Whittaker, Nick Woods, Matt Gates, Carter Hill, Bill Watson and Paige Beatty. Moreover, John Wright was named career tech education instructor at USA.
In related matters, Delainey Mellott was approved as freshman volleyball coach for the 2022-23 school year and a long-term sub contract was given to teacher Gerard Grimm for the first trimester of the school year.
In other business, Southern Local High School Assistant Principal Jess Krulik updated officials on a review of the building's Tattletale security system. The system alerts school and ultimately public safety officials to the scene should an incident occur. Krulik said devices resembling remote controls have been provided to classroom teachers and they contain two buttons for various alerts.
"Every person has been assigned to a pager and to a specific area," he said. "They were put in the room where they are accessible to teachers but not students. One button alarm rings into the office and sends an email and text message to people with cell phones," he added.
He said that button alerts school officials to assist with less serious issues and administrators and staff on the system would respond, while the two-alarm method is used for major incidents and would alert local emergency crews while the school would be placed on lockdown.
"Two buttons are going to send an alarm to the fire departments and sheriff's office and a different alarm in the office, then we would initiate lockdown and a response team responds to the area. It's a very good system and it's a good part of our safety plan."
Krulik said he and district Technology Director Josh Manist tested all of the devices in the building.
The school board also heard reports from SLHS Principal Rich Wright and Southern Local Elementary Assistant Principal Nicole Beadnell. Wright discussed an upcoming career fair at the Jefferson County Fairgrounds on Sept. 22 and a FAFSA meeting for juniors and seniors during parent-teacher conference night on Oct. 6 at 6 p.m. He also mentioned plans to have an ACT Test lecturer for underclassmen. Beadnell told the board that the school's open house was set for this Friday at 5 p.m. and thanked the faculty and staff for stepping up when needed. She added that professional development will be held with Carri Meek.
The next regular meeting was scheduled for Oct. 11 at 5:30 p.m.