USA Expanding into Diesel Mechanics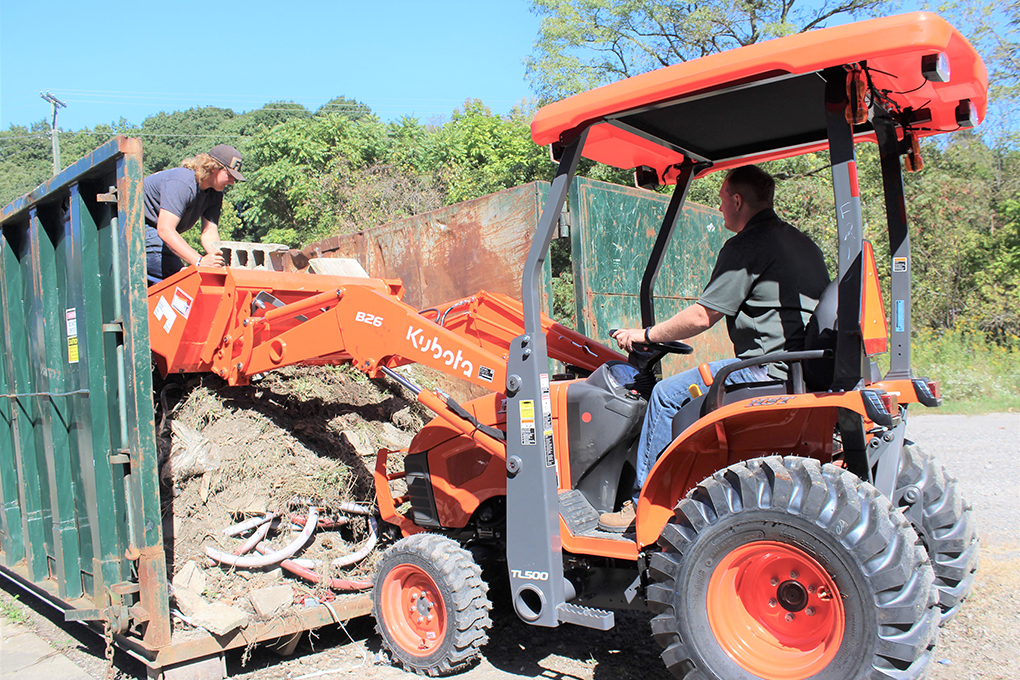 ---
USA Expanding into Diesel Mechanics
SALINEVILLE-Utica Shale Academy students have another opportunity to obtain hands-on learning with the formation of a diesel mechanics program.
The USA Board of Directors acquired three acres of property only a stone's throw from the new community school location on East Main Street in Salineville and are preparing the site to house the new program. USA and Southern Local Schools have partnered for the Kubota Tech program to provide training equipment operation and maintenance. So far, officials have a B26 TLB front-end loader with a backhoe, a zero-turn mower and an X1140 four-seater side by side but may also add a mini skid steer and excavator in the future. Instructors will head to Tennessee to train on the current heavy equipment in December with plans to partially open the program this spring. Another bonus is that USA is only one of two sites using Kubota equipment along with Ohio State University Agricultural Technical Institute (ATI) in Wooster and an articulation agreement is being created to potentially offer college credits for USA students.
Students and staff have been clearing the site to make way for the program and interest is growing.
"Kubota Tech is going to be a program where we'll teach kids how to work on, maintain and operate equipment," said instructor Nick Woods. "It's going to be for both skills."
He said two to eight students have been cleaning up the property and clearing away debris and their efforts will also help them obtain a community services seal for graduation.
Instructor Matt Gates added that a garage was being constructed for the equipment and officials were eyeing options of revamping the existing building or adding a new structure.
"There will be elements for Kubota Tech," he said. "Hopefully we will open fully over the next school year, but we hope to partially open this year."
Gates said the program would help fill a void being left in the operations union and bolster the workforce.
"The operations union is losing more people than it's recruiting. If we can get students trained, this could be a job for a lifetime."
"Whenever we had our conference with OSU, there were lots of dealerships saying they could use three or four guys today," Woods added. "There's a wide need and I think it will be really great for the kids. We are one of two such schools in Ohio to do this. We hope to partner with ATI in Wooster to offer kids college credits and they can come out with a two-year degree after going to school for a year at ATI. I asked kids [about the program] and more than half of them were interested. I feel like there's going to be a lot of interest."
Students planning to take the course say it will be a major benefit to them in plotting a successful course for their future.
"I do a lot of stuff at home around trucks and work on engines," said sophomore Brandon Eastek. "I really like diesel mechanics and I'm really good at hands-on work. I have big dreams and some of these jobs have a lot of money in them."
"The fact that I can get a free trade school education by just driving a little farther and I get to do high school stuff and basically go to college," said senior Kadin Cross, who hopes to complete an apprenticeship and attend a trade school upon graduation. "Industrial maintenance is probably one of my favorite programs along with welding. I love any fabrication class I can get a hold of."
Utica Shale Academy, which is provided through the Southern Local School District, provides curricula for 78 students in grades 9-12 that are required by the Ohio Department of Education, including a customizable digital curriculum allowing for acceleration or remediation along with flexible scheduling and safety certification courses. Graduates receive a high school diploma, certificates and college credit options offered through Eastern Gateway Community College. USA also includes welding, industrial maintenance and hospitality programs. For more information, call (330) 383-6575 or the website at uticashaleschool.com.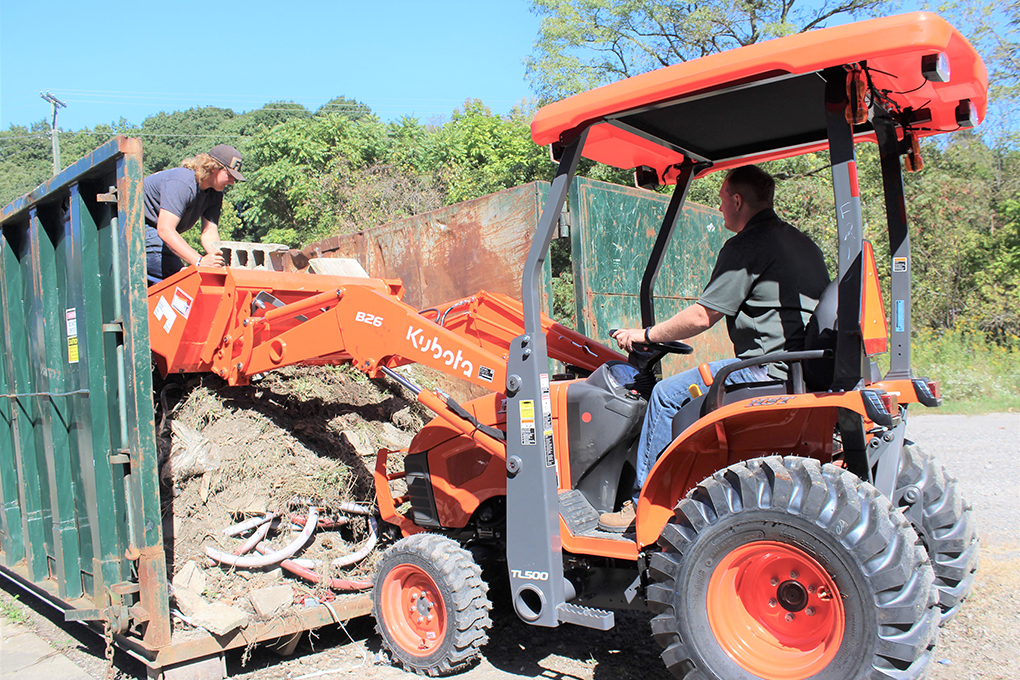 Brandon Eastek, a sophomore at the Utica Shale Academy, assists instructor Nick Woods in clearing away debris on property eyed for the community school's new Kubota Tech diesel mechanics program. Hopes are to partially begin the course this spring with full operation in the next school year. For more information, contact USA at
(330) 383-6575 or the website at uticashaleschool.com
.