Tribe Time Program Open to SL Students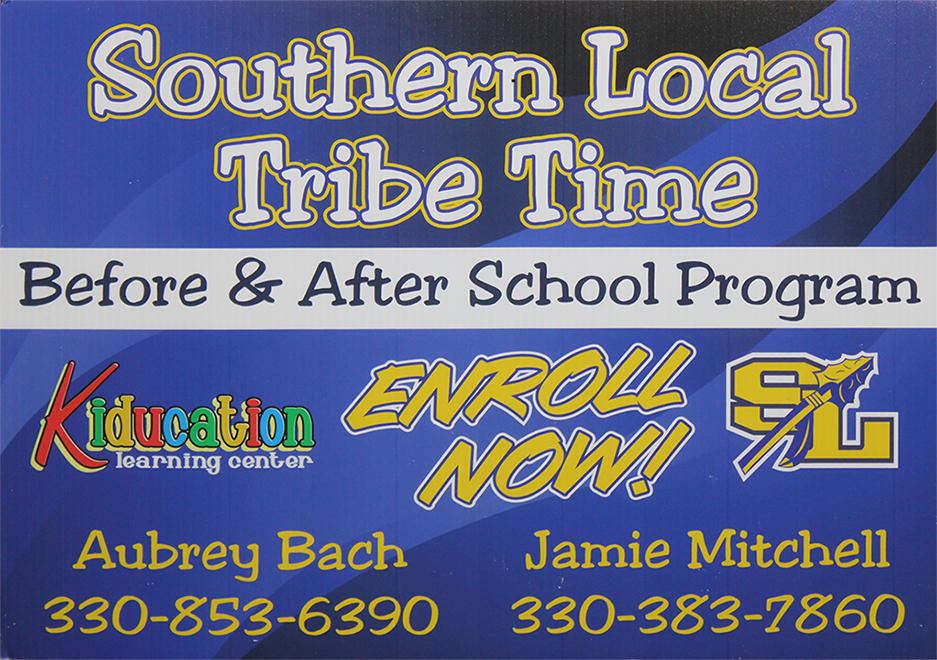 ---
Tribe Time Program Open to SL Students
SALINEVILLE-The Tribe Time Before and After School Program is open to Southern Local students for some fun and learning.
Operated by Aubrey Bach and Jamie Mitchell of the A&J Kiducation Learning Center LLC in Wellsville, the program is now in its second year at SLES and sessions are available for students in the school library from 7-9 a.m. and 3-6 p.m. About 20 kids in grades PreK through age 12 take part but Bach said there is always room to grow.
"This year is going to be much bigger. We offer a multitude of activities and will run a club theme in the afternoon," she said. "We've had Lego night and movie nights and are planning a luau and a pizza night. We have a calendar for the parents to let them know what they are."
Tribe Time was formed when the district teamed up with Kiducation leaders to provide a program for students, and now two sessions are offered each weekday. Children can participate in the morning sessions for homework assistance and hands-on activities until their classes begin while afternoon sessions continue with the themed events to provide some extra fun. Attendance presently averages between 10 to 13 children per day with Erin Smith serving as lead teacher and Kayla Terdina acting as assistant teacher.
Southern Local and Kiducation officials work with families during the enrollment process to develop a transportation plan but families may self-transport if they choose. Costs are $5 per session or $40 per week and $100 per month unlimited and may be covered by the Columbiana County Department of Job and Family Services' assistance program if eligible, but children need not attend all week. Bach said Southern Local staff members may also enroll their children into the program for free in appreciation for welcoming Tribe Time to the school community. All they need to do is follow the enrollment process for services.
"We've also just received our star rating and will soon be able to access county assistance, plus we'll have funding options for those who self-pay to fit their needs," she noted.
For more information, contact Bach at (330) 853-6390 or Mitchell at (330) 383-7860.