Bowling Takes to the Skies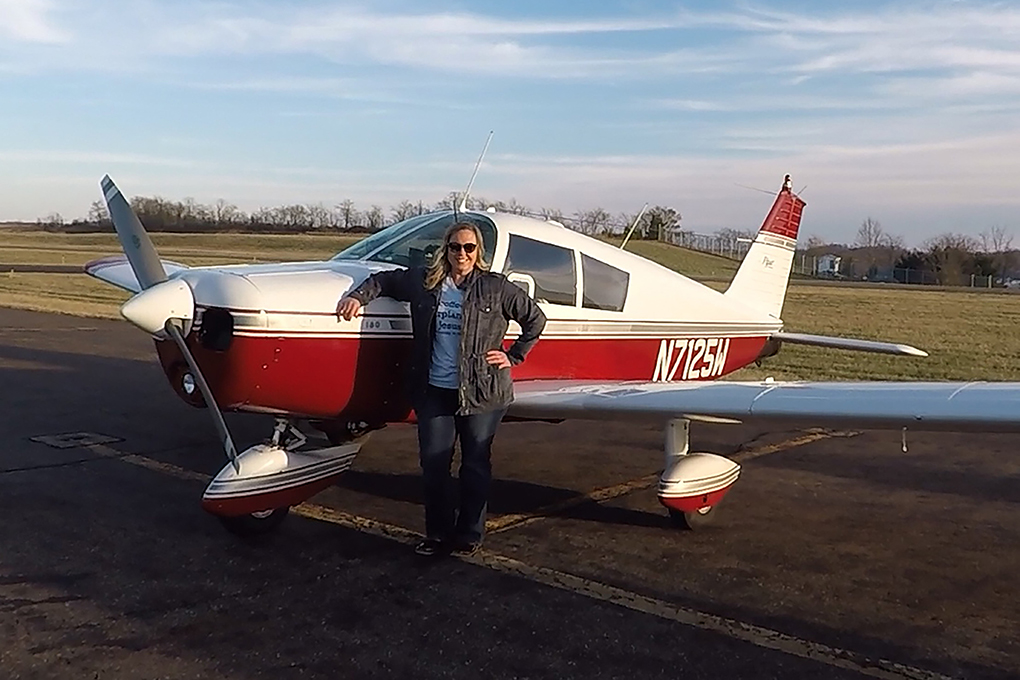 ---
Bowling Takes to the Skies
SALINEVILLE-For Emily Forbes Bowling, the sound of music isn't the only thing that fills the air.
When not serving as a music teacher and band director for Southern Local Schools, Bowling enjoys taking to the skies herself as a certified pilot. Her aviation skills were put to use when she was recently interviewed for a video series called "I Fly" that is set to be released this summer.
"The filmmakers at Hemlock Films got my name from a friend of mine at NASA Glenn Research Center. They were looking for pilots to be featured in a video series through the National Aviation Hall of Fame and she gave them my name. We know each other from the work we do in Women in Aviation International's Cleveland chapter," Bowling explained. "The series will consist of short two-to-three-minute films featuring everyday people who have made aviation a part of their lives."
A film crew visited Southern Local in March for footage of the band and aviation classes and then interviewed Bowling, plus they recorded her flying skills in April. Bowling said she loved the idea of promoting aviation to the next generation, but being in front of the cameras left her a little overwhelmed by the attention. She has been in the cockpit since receiving her first lesson at age 15 but began piloting a plane regularly when she turned 30. Bowling enjoys spending time in the skies in her Piper Cherokee 180 and said she's always had an affinity for aircraft.
"Nobody in my family flies, but I have always been fascinated by airplanes. After attending an airshow at age 15, I decided I wanted to get my license," she recalled. "Once I started taking weekly lessons, it only took about eight months to get my license."
To qualify, a student pilot must take lessons with an instructor both on the ground and in the air. Then they must complete solo flight and other training requirements and pass the Federal Aviation Administration (FAA) written exam, after which the student takes a practical test known as a checkride with a federally designated examiner. Bowling is also an FAA-licensed ground instructor and teaches bookwork for the written exam but is not licensed to instruct the student on actually flying a plane.
She attempts to fly an average of once per week when not busy with her school obligations and travels around the region from Ohio and Western Pennsylvania to Western New York. She also likes to rent aircraft when on vacation to view the local scenery from the sky.
"It's a wonderful feeling of freedom to see the world from above," she continued. "Aviation is available to everyone! It is not just for older people or wealthy people. There are ways to be involved in aviation even in our area. There are also a wide variety of aviation jobs available at the airports in Canton, Youngstown, Pittsburgh, and Cleveland. You can also fly drones in almost every career field now. You don't have to move away to have a career in aviation."
She is willing to talk to anyone interested in learning more about aviation, saying she loves to talk about airplanes and drones.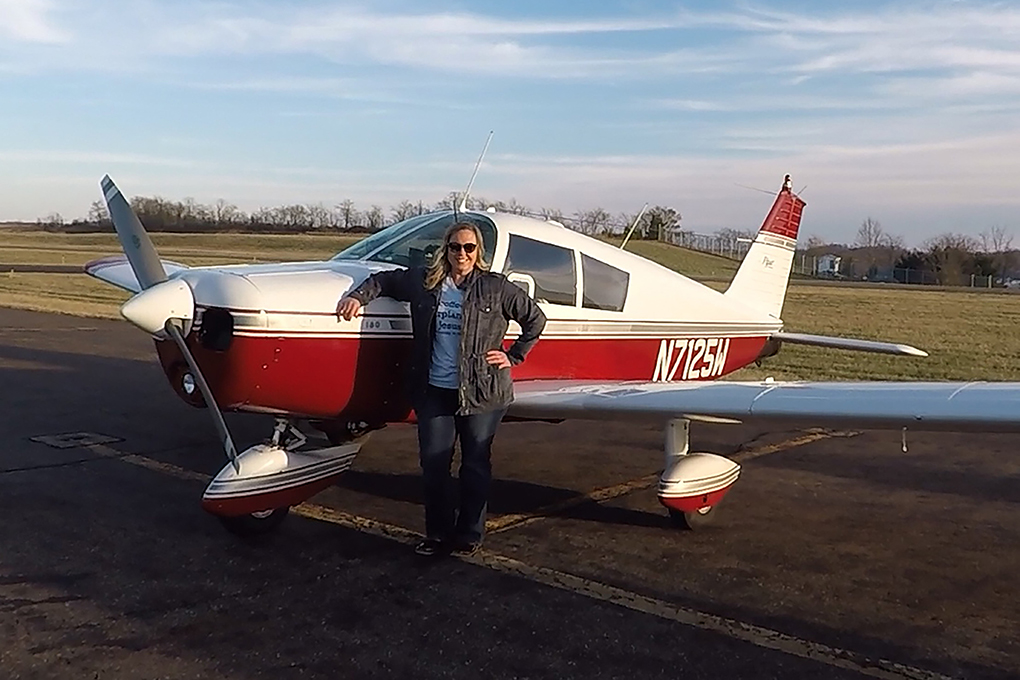 Emily Forbes Bowling, a music teacher and band director at Southern Local Schools, loves to take to the skies in her Piper Cherokee 180 aircraft when the opportunity allows. A licensed pilot since the age of 15, she has traveled throughout the region and will be among other aviators featured in the upcoming video series "I Fly."