SLES Gets Moving for AHA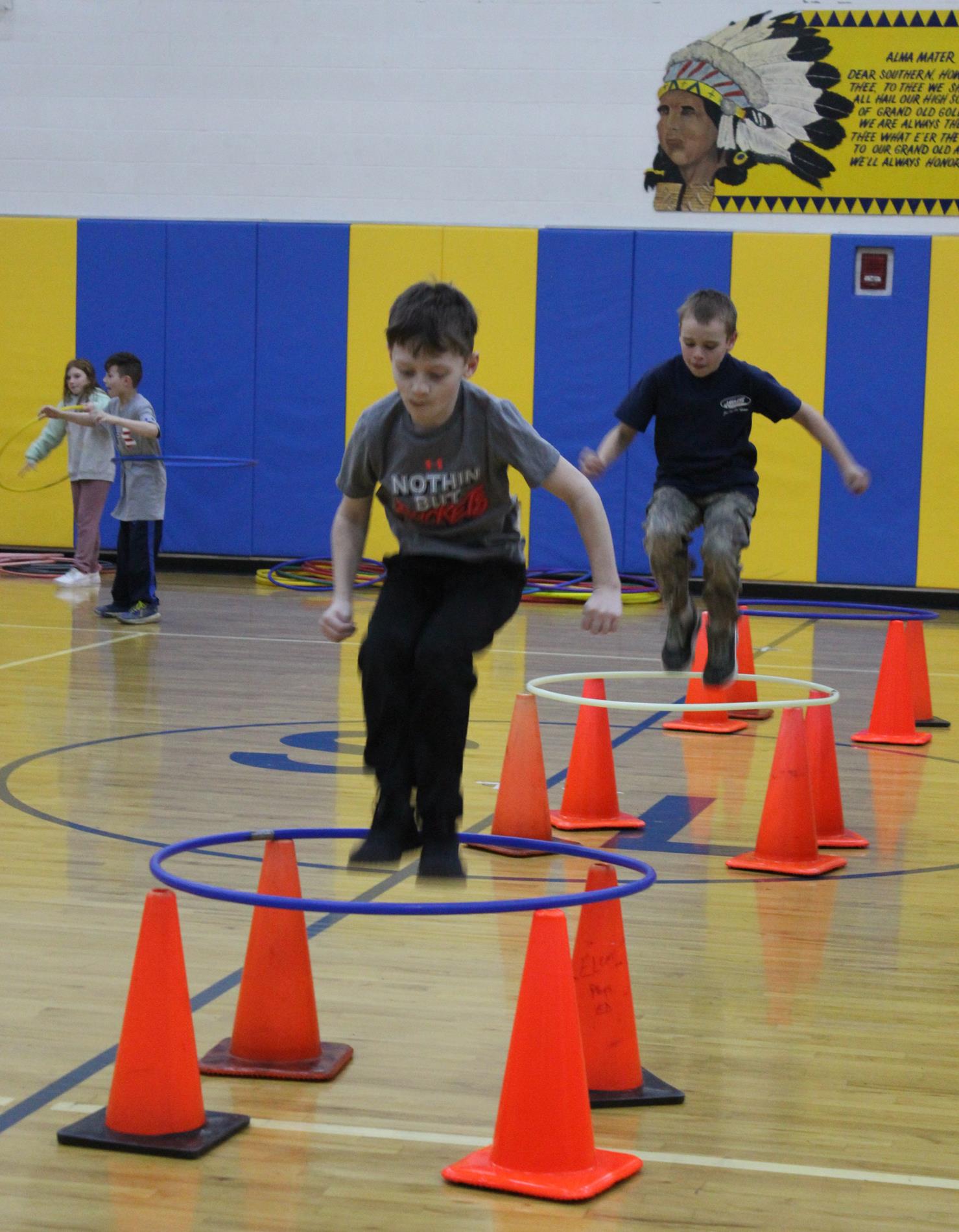 ---
SLES Gets Moving for AHA
SALINEVILLE-Southern Local Elementary students got moving and reached their $3,000 goal for the American Heart Association's Kids Heart Challenge.
About 385 students in grades PreK-6 solicited money throughout the month through letters, email and social media and collected the contributions, then they took part in the annual Move-A-Thon during special time in the gym on Feb. 23-24. Kids could dance, hula hoop, jump rope, perform a high jump and complete an obstacle course while teachers and school PTO members assisted. Physical education teacher Kathy Randolph said an incentive was put into place for the moneymaker and this was the earliest the school has achieved its goal.
"This is the first year we met our goal before the Move-A-Thon," she said. "We made more than $3,001."
One incentive was put into place to ensure they attained their objective, which is to hold a picnic this spring where Randolph, SLES Principal Emily Brinker, Assistant Principal Nicole Beadnell, district Director of Special Services Laura Krulik and school nurses Heidi McIntosh and Ashley Dowling will don dinosaur costumes, and now there's another to help raise event more.
"We've created another incentive to have the dinosaurs race on the football field," Randolph added.
This year's theme is "Be the Torch" and features dragons with a bevy of prizes available per funding level. They range from decorative clip-ons for backpacks and key rings to a KHC fitness watch, but students could also earn a mystery gift for every $50 raised with a "golden egg," making them eligible for a drawing to take part in a virtual meeting with characters Finn and Kelly and possibly others. Randolph said second-grader Parker Locke and fourth-grader Sophia Pierson won so far but she hoped for more, and about 50,000 are available nationwide for a chance at the virtual reward. Meanwhile, students could also earn Finn's Lifesaver Award by learning CPR and pledging to get healthy.
SLES has raised in excess of $5,000 in the past for the organization and proceeds are used to fund education, research and more to battle heart disease. At the conclusion of one event, Randolph reminded a group of fourth-graders about the importance of their support.
"This is why we do [the Move-A-Thon]. We do this to help kids get the technology and services they need so they can do what you kids just did."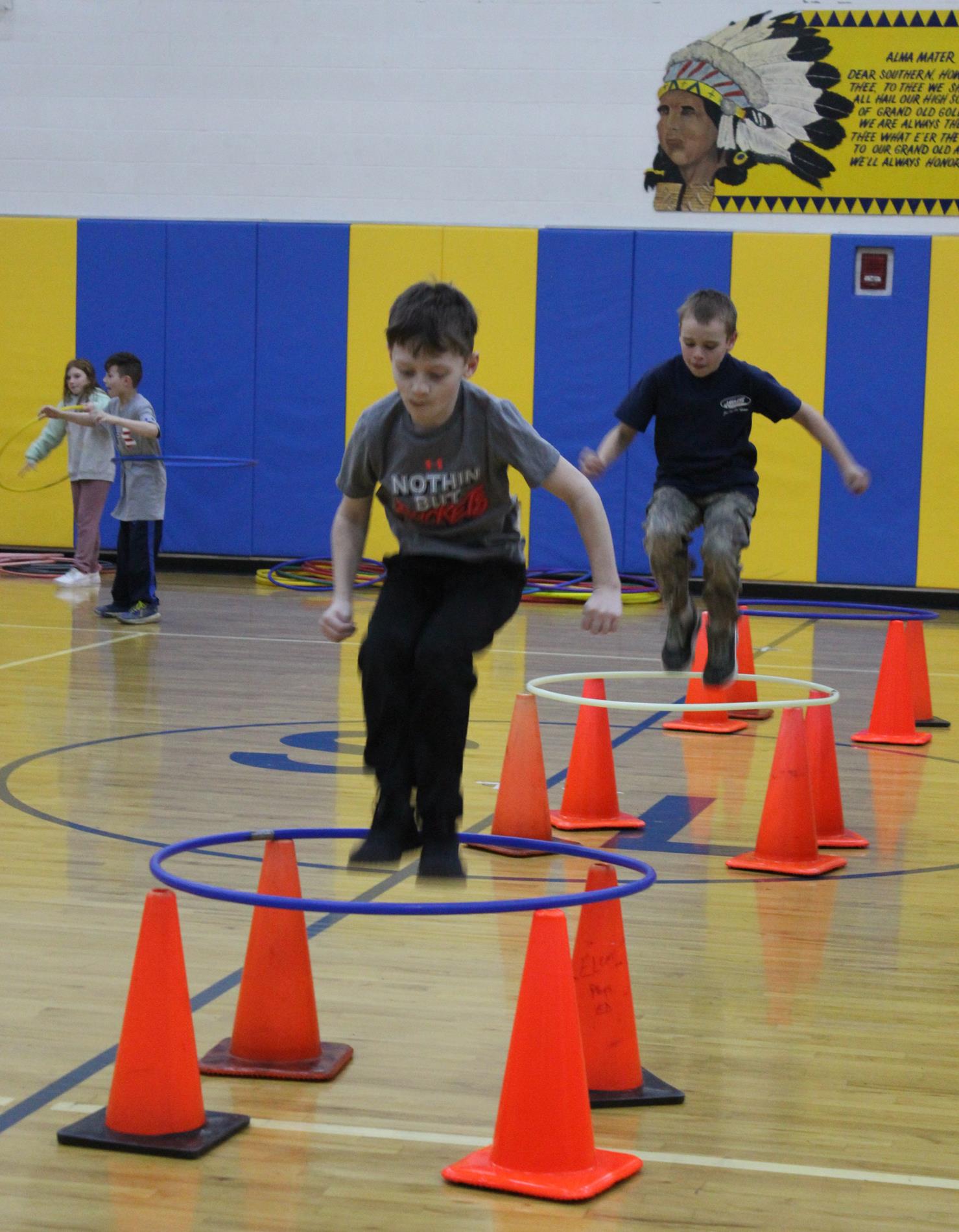 Southern Local Elementary fourth-graders Jayce Tsesmilles and Lane Weston jump through hoops to benefit the American Heart Association during the school's annual Move-A-Thon on Feb. 24. Nearly 400 students in grades PK-6 jumped rope, completed an obstacle course and more for the AHA's Kids Heart Challenge and raised $3,000, but now they are eying a $3,500 goal with fun incentives including a spring picnic and school officials wearing costumes.