2021 Southern Local FFA Awards Celebration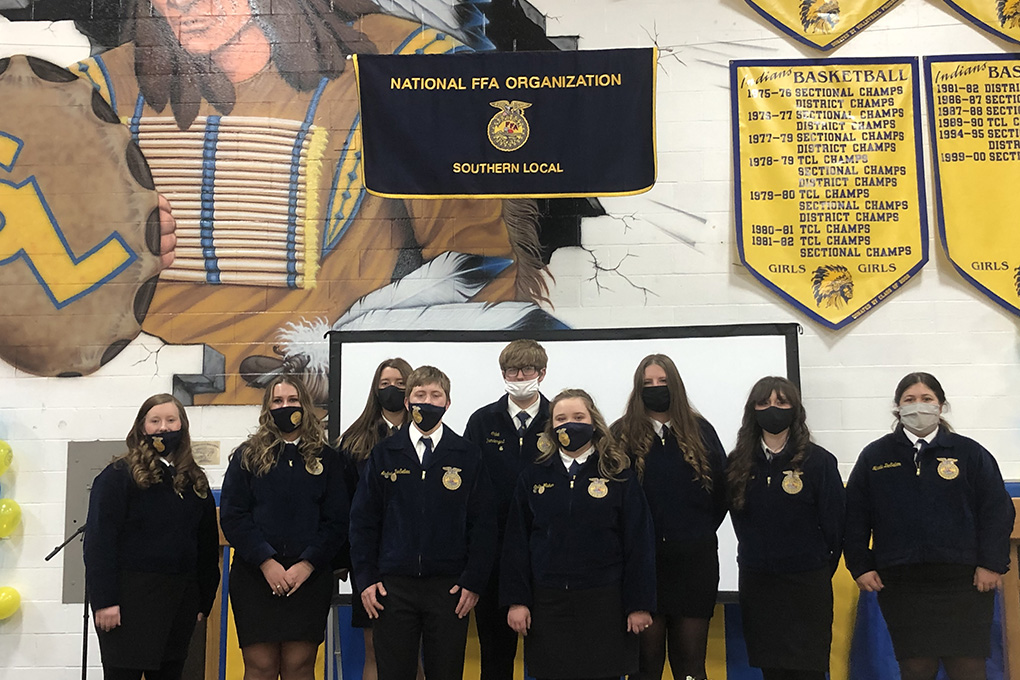 ---
2021 Southern Local FFA Awards Celebration
May 13th, 2021, the Southern Local FFA held an awards celebration to recognize the Chapter's accomplishments throughout the year. Students were awarded for career development event participation, FFA scholarships, Greenhand and Chapter Degrees, as well as naming the 2021 Star Student awards. The Star Greenhand Award recognizes an outstanding first-year member. This year's award was presented to Lindsey Bregar and Natalie DeSellem. The Star Chapter Farmer was awarded to fourth-year member Garrett Brewer. New Officers were also installed and are as follows:
President- Andrew DeSellem
Vice President- Emily Walker
Secretary- Marissa Stewart
Treasurer- Mariah Anderson
Reporter- Makya Shaw
Sentinel- Natalie DeSellem
Student Advisor- Caleb Prendergast
Chaplain: Elizabeth Wilson
Parliamentarian: Josie Stanley
In addition, the Marcus K. Walter Memorial FFA Scholarship was awarded to recognize a senior that had exhibited outstanding community service and demonstrated the last line of the FFA motto, "Living to Serve." This year's recipients were Garrett Brewer and Arianna Goley.
Garrett Brewer and Addisyn Milhoan were also recognized for receiving the State FFA degree awarded by the Ohio FFA Association. The state degree recognizes leadership and outstanding achievements in the FFA organization.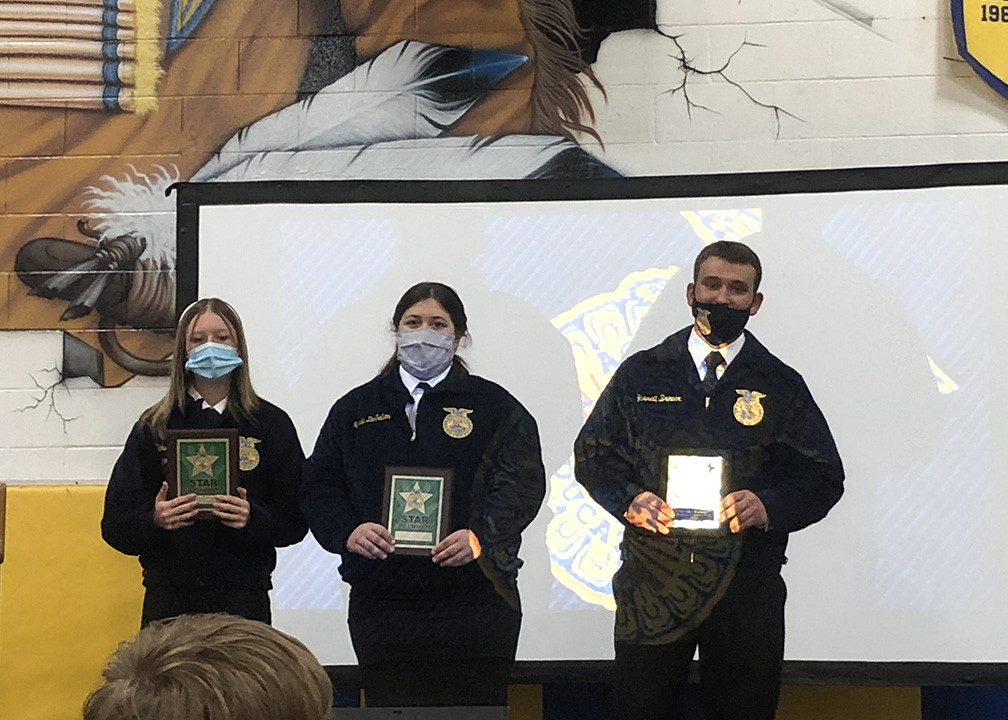 Star Students: Lindsay Bregar, Natalie DeSellem, and Garrett Brewer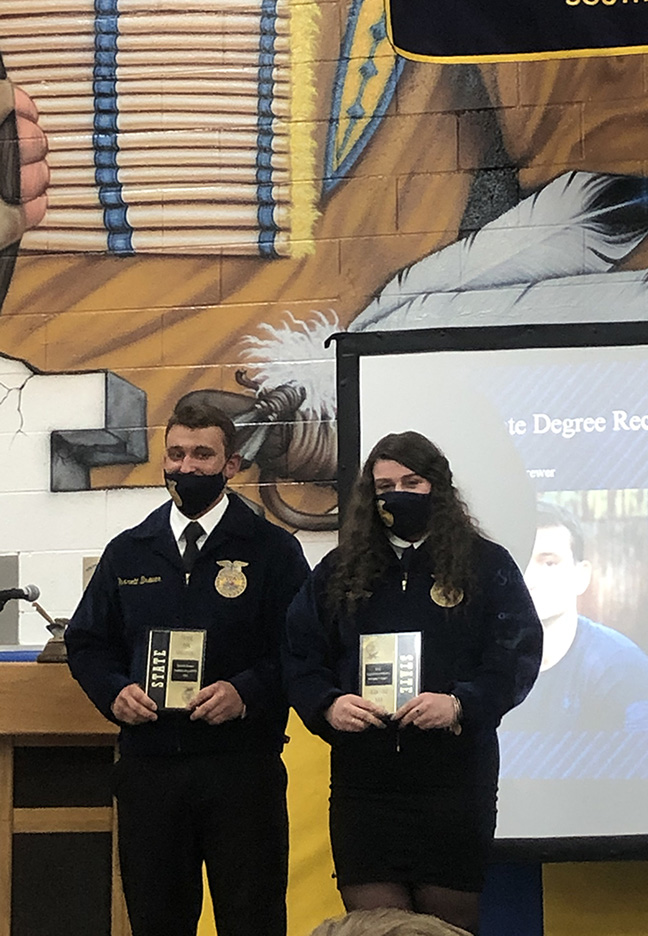 State Degree Winners: Garrett Brewer and Addisyn Milhoan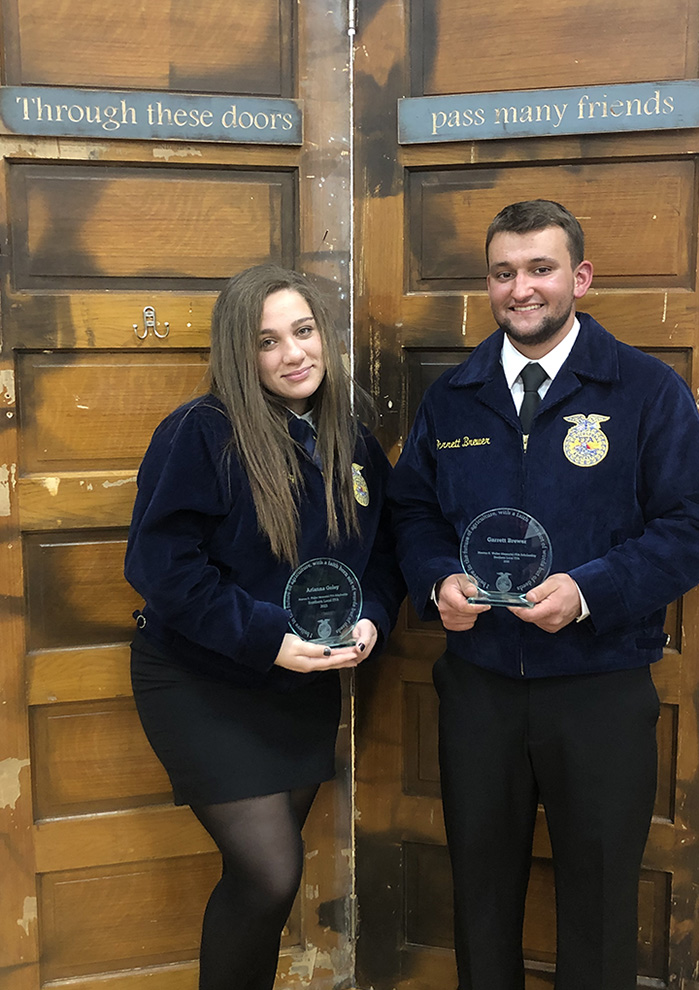 Marcus K. Walters Memorial Scholarship: Arianna Goley and Garrett Brewer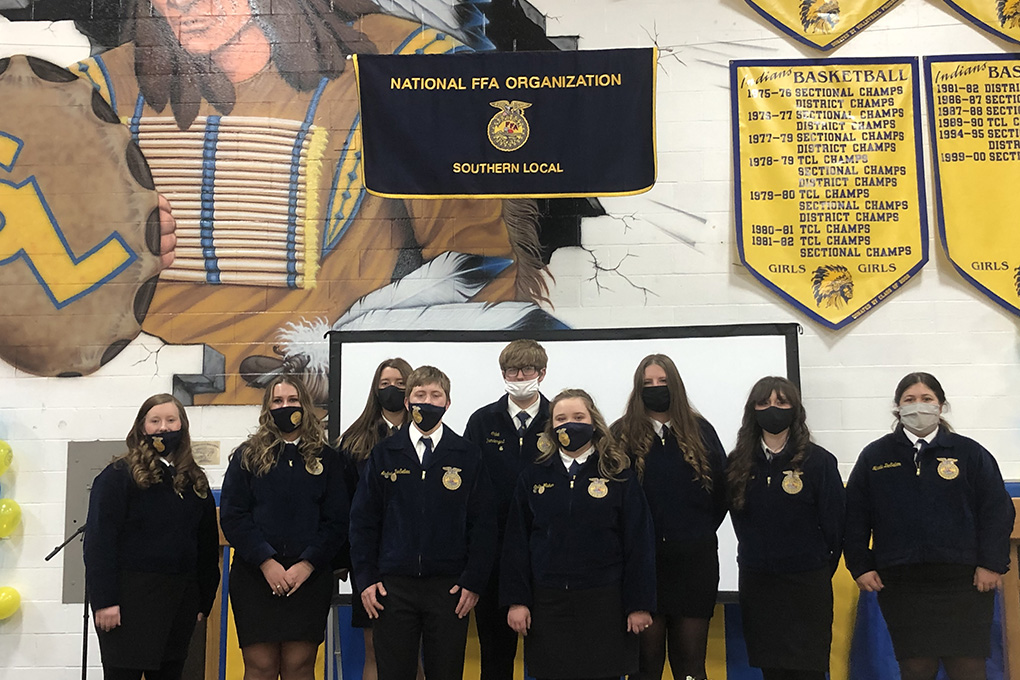 New Officers: 1st Row: Andrew DeSellem, Emily Walker
2nd Row: Elizabeth Wilson, Marissa Stewart, Joseline Stanley, Caleb Prendergast, Mariah Anderson, Makya Shaw, Natalie DeSellem