SLBOE Talks USA Growth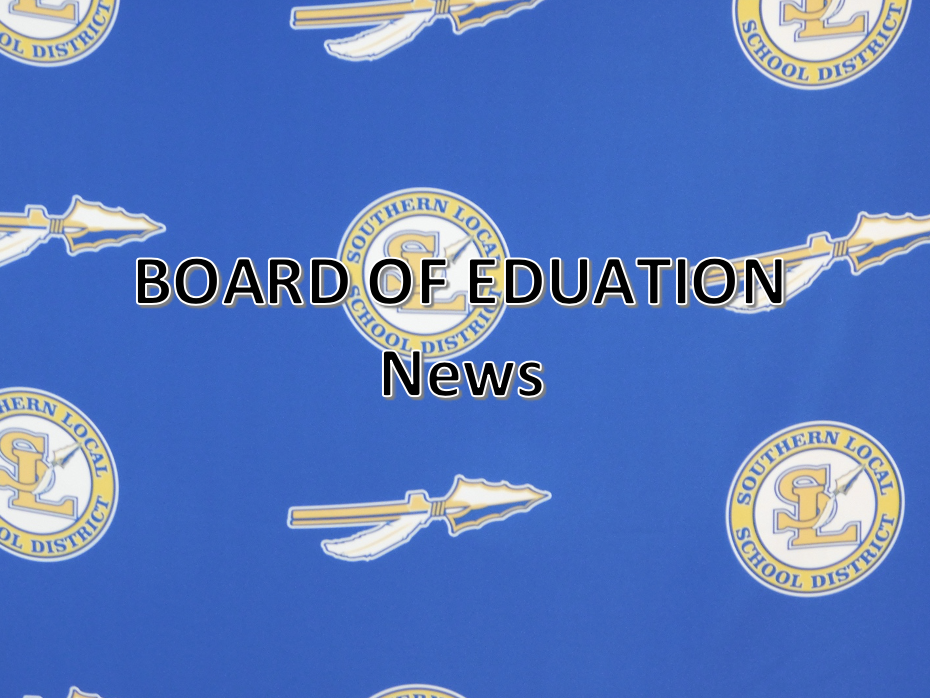 ---
SLBOE Talks USA Growth
SALINEVILLE-Education is expanding to more hands-on learning at the Utica Shale Academy as the Southern Local Board of Education took further steps to bring it to fruition on Sept. 14.
The board formally approved the donation of the Hutson Building by Utica East Ohio Midstream to now house the community school on East Main Street in Salineville. USA Superintendent Bill Watson said students will begin classes Sept. 20 and more programs are in the works to help them find success in the future.
"We have 78 kids at Utica Shale Academy and have become a worksite for the [Mahoning and Columbiana County Training Association] hospitality program. Forty-eight kids can earn industry credentials and work 40 hours a week, earning $10 an hour," Watson said.
He added that Southern Local will also partner with the Kubota Tech program to provide students with diesel mechanics training, plus they would learn how to use the equipment to help them get ahead. Watson said more space is being obtained with three acres being purchased near the new site to establish a garage. Concrete pads were being poured to prepare the property while USA also acquired equipment including a zero-turn mower, side by side and a front-end loader tractor with a backhoe. Instructors will be sent for training in Tennessee and hopes are to start the program during the second semester.
"We plan to have heavy equipment in operation. If we buy the equipment to work on, we will use it too."
Watson said USA is only one of two sites in Ohio using Kubota Equipment with the other being Ohio State University ATI, and an articulation agreement may be formed following two upcoming meetings.
"We're trying to be at the forefront of it," he commented.
In the meantime, students have been busy earning their community seal by completing beautification projects around the Hutson Building.
Under personnel matters, the board approved substitutes for the 2021-22 school year including teachers Jackie Donovan, Pam Tedeschi, Jesse Liggitt and Jean Pastore, paraprofessional and secretary Paige Compton, secretary Linda Frischkorn, cafeteria worker and secretary Brittany Homewood and bus drivers Ashlee Heaton and Melanie Glosser. Officials also gave a continuing contract to Alexis Powell as a cafeteria worker; approved Elizabeth Callahan as a long-term kindergarten sub for the current school year; approved supplemental contracts for Brian Spahlinger as assistant football coach, Stephen Grimm as varsity assistant boys' basketball coach and Richie Sloan and Tanner Patterson as junior high boys' basketball coaches; approved Alyssa Lockhart as yearbook advisor for the current school year; and approved a one-year limited contract for Kimberly Crawford as a three-hour high school cook.
In other action, the school board:
--Heard from Southern Local Elementary Principal Rich Wright that students and staff were back into a routine and he thanked officials for their support. He added that Carri Meek of Instructional Growth Seminars and Support would be observing needs at the school while Southern leaders started comprehensive math assessments for the Third Grade Guarantee to improve areas. Wright further noted that art teacher Kimberly Adams was sprucing up the building and the school's Scholastic Book Fair was scheduled for Oct. 11;
--Learned from Superintendent Tom Cunningham that school nurse Heidi McIntosh and staff members finished COVID protocols while schools and buses were regularly cleaned to reduce the spread of illness. People are strongly encouraged to wear masks and he said the number of absences has been falling;
---Heard that Breakfast with the Superintendent will resume Oct. 15 at 7:30 a.m. in the SLES Media Center and further sessions will be held on the second Friday of each month;
--Learned the fencing project at the district bus garage was nearly complete for added security purposes;
--Approved an agreement with the Columbiana County Board of Development Disabilities to provide educational services for school-age students from Southern Local;
--Approved an agreement with Pierpointe Behavior Analysts of Connecticut to conduct functional behavioral assessments and consultations for individual students;
--Approved the calendar for the Southern Local Online Academy for Jefferson County and statewide students using the optional online program;
--Approved a Virtual Learning Academy (VLA) participation agreement with the Jefferson County Educational Service Center;
--Set the next meeting for Oct. 12 at 6:30 p.m. in the high school cafeteria.