Southern Celebrates Staff at Breakfast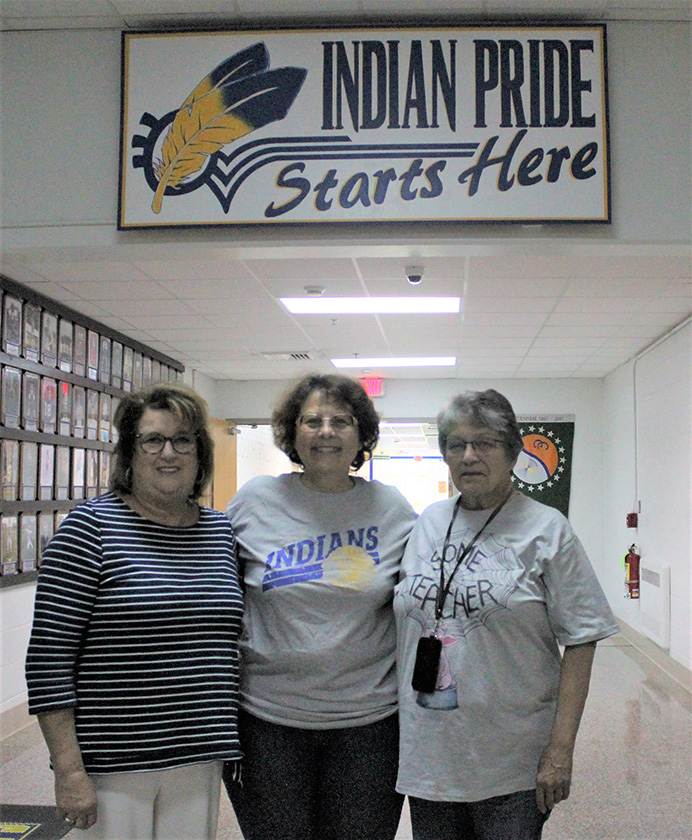 ---
Southern Celebrates Staff at Breakfast
SALINEVILLE-Southern Local School leaders showed their appreciation during a special staff recognition breakfast on May 27.
About 100 people gathered in the high school cafeteria which featured a catered meal by Connie's Corner Family Restaurant and Catering of Chester. Superintendent Tom Cunningham touted nearly 30 people who served from five to 25 years as well as a few retirees.
"This entire year has been fantastic and the perseverance you have shown is amazing," Cunningham said. "You have done an incredible job with our students and we really appreciate it."
He said officials wanted to do something special to show their appreciation for everyone's efforts and school board members were also on hand as a show of support. Cunningham said each staff member, from teachers and bus drivers to cafeteria workers and custodians, had a vital part in the district.
"Everybody plays a role and it's extremely appreciated," he commented.
Cunningham then presented gifts to administrators, teachers and staff for their length of service. Five-year honorees included Jessica Coleman, Erin Newburn, Karla Calderon, Kyle Exline, Victoria Nuske, Andrew Vulgamore, Monica Plunkett and Dara Redfern. Ten-year recipients were Greg Sabbato, Emily Brinker, Ashley Farnsworth, Alyssa Lockhart, Vicki Biggio and Rob Marra. Those who served for 15 years include Kimberly Blatch, Eric Sampson, Mike Skrinjar and Steph Sevek. Among the 20-year honorees were Renee Blakeley, Nikki Lewis and Terra Rauschenberg. Those celebrated for 25 years of service were Tammy Phillips, Michelle Skinner and Tracey Jones. Meanwhile, retirees included Diana Pinkerton, Lynn Beadnell, Chris Plunkett, Calvin Sell, Mary Lou Taylor and Sue Henthorn.
Retirees Chris Plunkett, Diana Pinkerton and Sue Henthorn, who had a combined total of 103 years with Southern Local, thanked the attendants and received a standing ovation.
Plunkett, a paraprofessional with 25 years under her belt, said she was happy to be part of the district.
"They have been my family and they are wonderful to work with," she added.
Pinkerton, who taught for 45 years, agreed.
"I love Southern Local and it will always have a place in my heart," she said.
Ditto for Henthorn, an intervention specialist for 33 years, who added, "I enjoyed every minute here."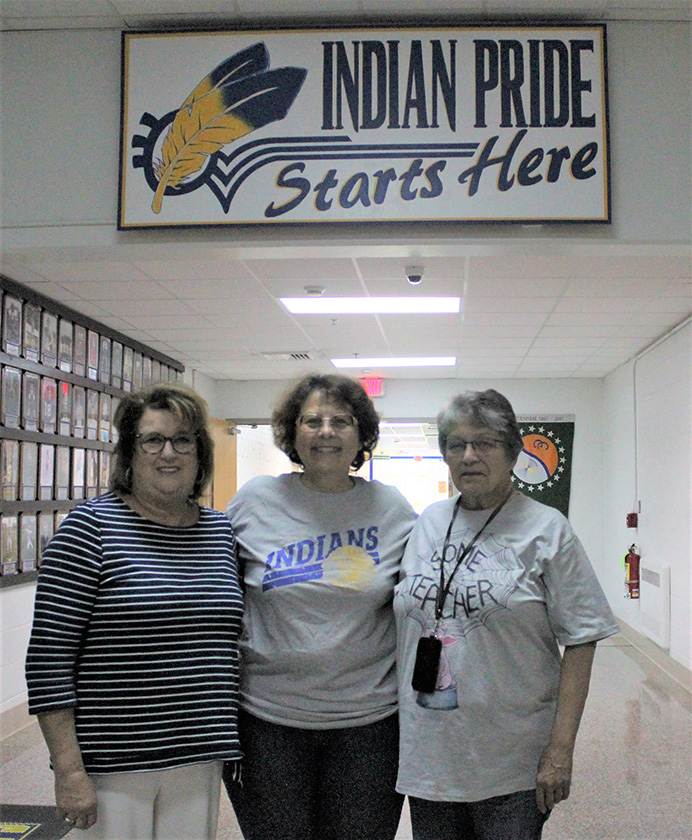 Southern Local Schools recognized 30 faculty and staff members during a special appreciation breakfast on May 27 in the high school cafeteria. Among them were retirees, from left, Chris Plunkett, Diana Pinkerton and Sue Henthorn, who share a combined total of 103 years of serving in the school district.