Blood Drive Helps Save Lives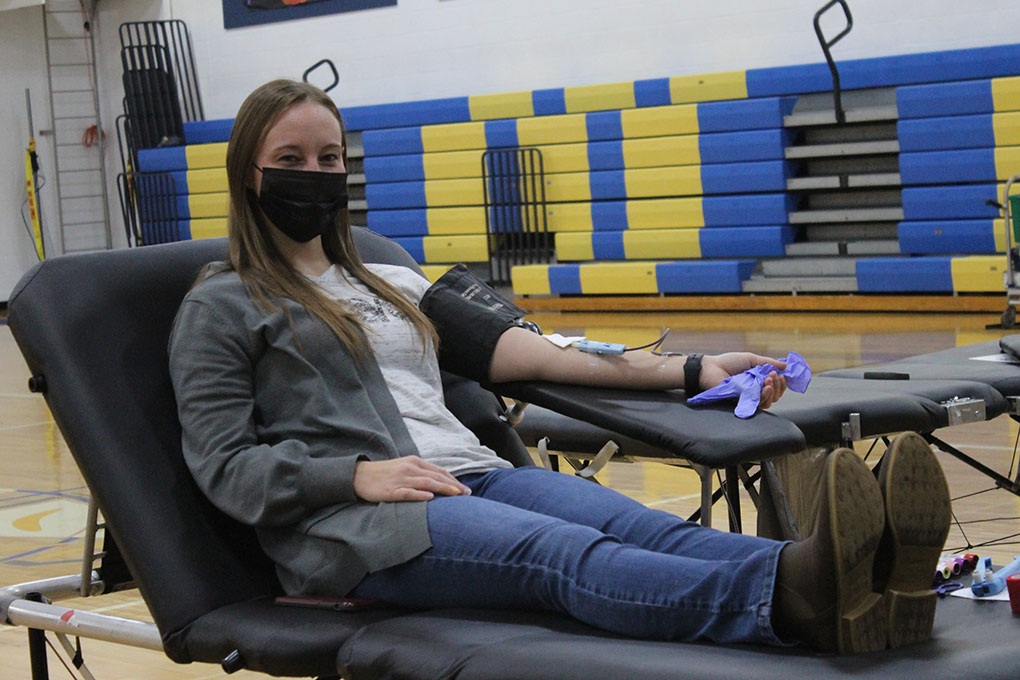 ---
Blood Drive Helps Save Lives
SALINEVILLE- Southern Local High School held the first of its biannual blood drive on Dec. 2 and collected 29 units to help save lives.
The SLHS National Honor Society joined forces with the American Red Cross and conducted the campaign in the high school gym where primarily students and teachers pitched in to make a difference. COVID-19 protocols were put into place with spacing, masks and other measures to keep the area secure. NHS members also assisted with various stations at the event while Red Cross members oversaw the collection.
NHS Advisor Lori Biser said more than 30 units were eyed as the goal but she was pleased with the response.
"We had a quota of 38, but if we get 25 we are eligible for a scholarship," she explained, saying the Red Cross will provide the funding for a graduating NHS member.
Biser herself literally rolled up a sleeve and contributed to the cause, making it her seventh time in two years. She said donating blood holds a significant meaning for her.
"My grandfather has had several surgeries and also needed blood transfusions, so I always knew the importance of it."
Fellow teacher Andrew Vulgamore also gave in kind and said he simply responded to the need, and he has donated blood at least three times over the past few years.
"I was asked to participate and started doing it in case someone needs it," he said. "I'm healthy, so I might as well donate while I can."
Junior Owen Board said he wanted to help.
"I thought it was doing something good," Board commented.
According to the American Red Cross, one unit of blood can help multiple people when divided into red blood cells, platelets and plasma. Biser said the next school campaign is being scheduled for April 26.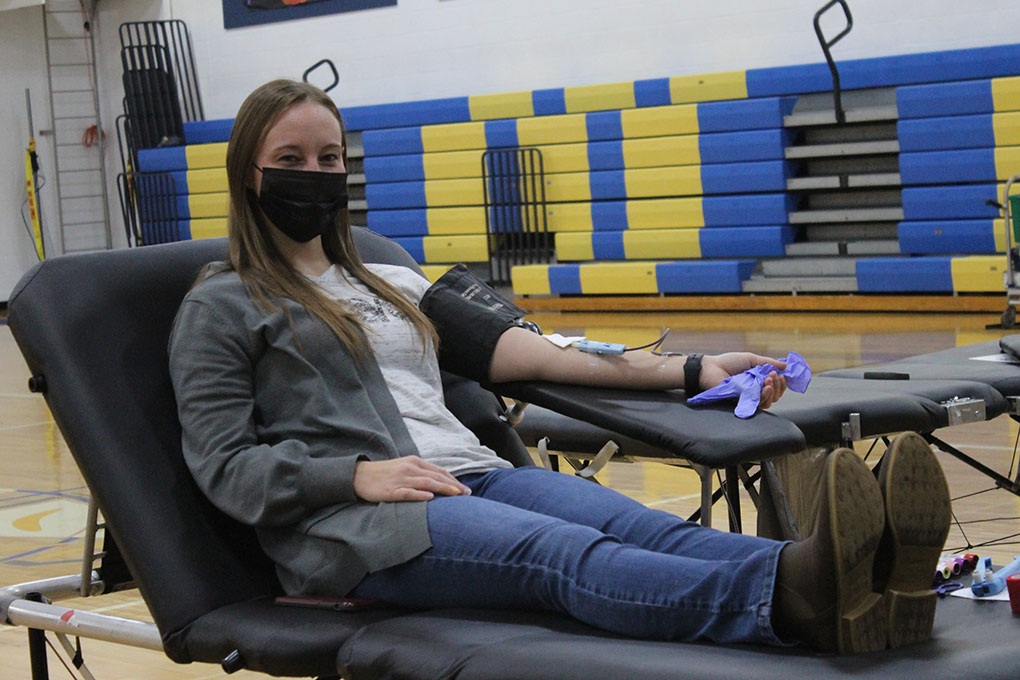 Southern Local High School National Honor Society Advisor Lori Biser makes her contribution during the biannual blood drive the organization held in conjunction with the American Red Cross on Dec. 2. Twenty-nine units were collected to help save lives and the next campaign is set for April 26 in the school gym.)