Loudin Joins Southern as Assistant Principal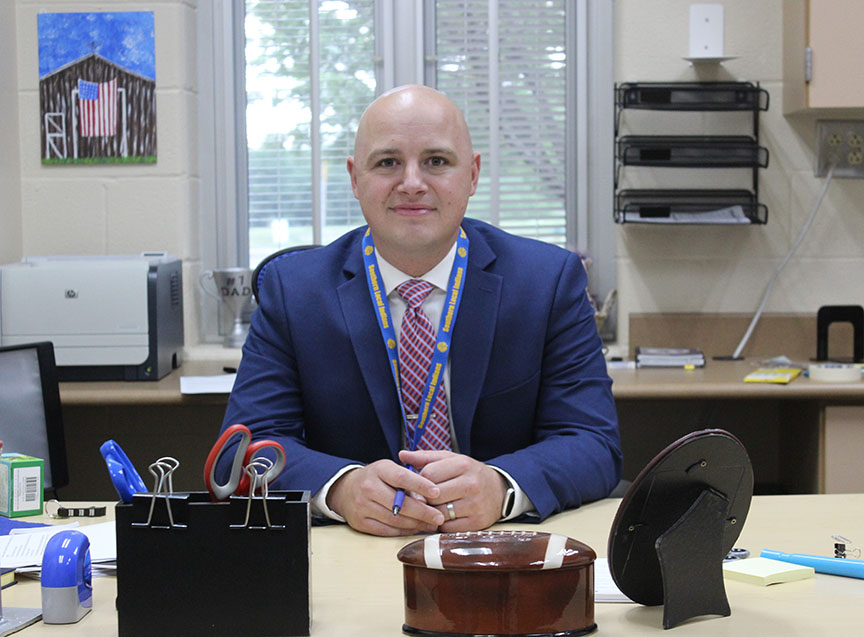 ---
Southern Local Jr./Sr. High School students will see a new face roaming the hallways as Adam Loudin joins the ranks as assistant principal.
Loudin, of Austintown, was formally hired by the school board on Aug. 11 with a two-year contract and is already settling into his latest role. He comes to Southern Local by way of East High School in Youngstown and completed a prior stint at East Liverpool City Schools where he was already familiar with Jay Kiger, current SLHS principal. He also succeeds Ron Sines, who departed as assistant principal earlier this summer for another position in Athens County.
He originally hails from Portage County and obtained his bachelor's degree in integrated social studies at Kent State University in 2011, then he received his master's degree in educational leadership at Youngstown State University in 2018. Loudin began as a history teacher at Cuyahoga Falls City Schools from 2011-12 and became a long-term substitute teacher at East Liverpool from 2014-15, followed by a stint as a teacher at East High School in Youngstown from 2015-18. Most recently, he served as dean of students at East High while also raising a family with his wife April, a teacher in Austintown. Together, they have two children, Tucker and Paisley.
Loudin then embarked on something new when an opportunity arose to take the position at Southern.
"I was looking to do something a little different and wanted to make the jump from dean of students to assistant principal," he commented. "I worked with [SLHS Principal] Jay Kiger at East Liverpool and he contacted me to do an interview. I loved my job at Youngstown and had a really great team, and [with Kiger] I had an opportunity to work with someone I knew and trusted."
He previously worked with 470 students in grades 9-12 at East High and will now oversee 380 students in grades 7-12 at Southern, but some of his former duties are quite similar to his new role, particularly when it comes to attendance and grades. Loudin hopes to work with Kiger, school staff and the district to find ways of streamlining and improving upon protocols to be more efficient and better serve the students.
"I love Southern Local. It was bittersweet leaving Youngstown, but the first day I walked in the door everyone was so welcoming here," he noted. "I look forward to working with everyone."
Kiger fondly recalled Loudin from his days at East Liverpool, saying he would be a great asset to SLHS.
"We're very lucky to have him and I think he's going to do well here," Kiger concluded. "Knowing his experience and how he relates to kids, he was the perfect fit for us."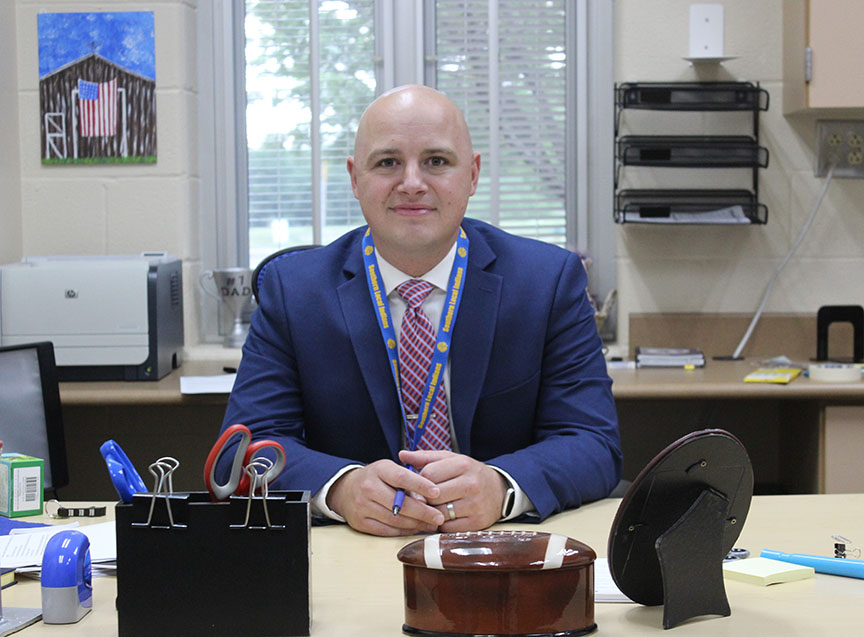 Adam Loudin takes his place as the new assistant principal at Southern Local Jr./Sr. High School and said he looks forward to working with staff, students and administrators.