SL Class Adds Koi Pond for Research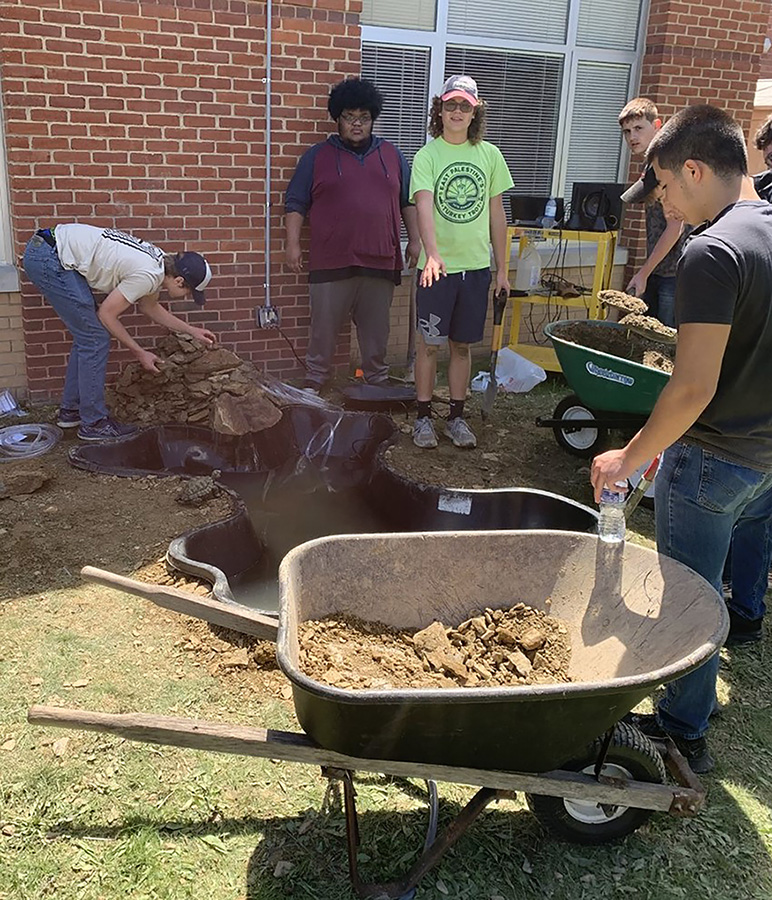 ---
SL Class Adds Koi Pond for Research
SALINEVILLE-Southern Local High School students are getting a lesson in science after creating a Koi pond on the campus to conduct research.
Members of Justin Krulik's Biology I class built the pond in mid-May to install an aquatic environment and ecosystem for the purpose of viewing water creatures in their habitat. The project was funded with a $600 Best Practice Grant through the Jefferson County Educational Service Center and Krulik said the maintenance and research will be done by his environmental science class.
"I had an eager group of sophomores that are in my Bio I class with some help from the FFA class," he added. "I wanted to show students an aquatic environment where we could take samples and do testing, plus I wanted to add a nice piece to the courtyard."
Krulik, who teaches Biology I, Biology II, anatomy and environmental science for grades 10-12, said the latter class will be responsible for testing, analyzing and modeling the aquatic ecosystems. He has more ideas to utilize the space and benefit others in the process.
"I am full of great ideas. In regards to this project, I'd like to see a sitting area installed around it for people to sit and enjoy it."
He has been part of other school projects in the past. For one, he was the point of contact for the installation of the turf football field while serving as athletic director. Other stadium upgrades included updating record boards from the old black letter boards to newer versions. He also wrote a grant from Riddel sports equipment company and received new football pads for the team.
As for the science project, he hopes it and others will teach many more students in the years to come.
"I started the environmental science class and designed it as a project-based course for our hands-on learners with four major projects through the year. We installed a weather station in our courtyard in 2014 and I am replacing it next year with a new, up-to-date weather station."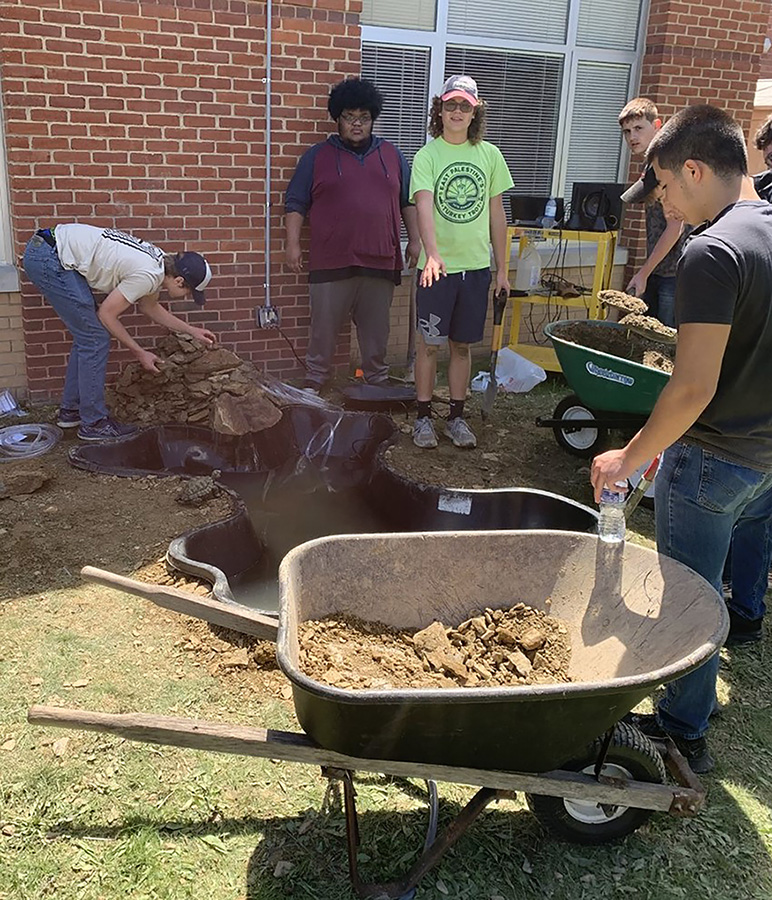 Sophomores in Justin Krulik's Biology I class created a Koi pond in the courtyard of Southern Local High School that will be maintained and used for research by his environmental science students. The biology students had some help from FFA members in installing the pond, which will be used for testing, analysis and modeling aquatic ecosystems. Pictured are, from left, Tyler Rawlings, Dominic Foster, Aiden Brothers, William Dickson, Gabriel Blissenbach and Justus Black.