Safety Programs Back at SLES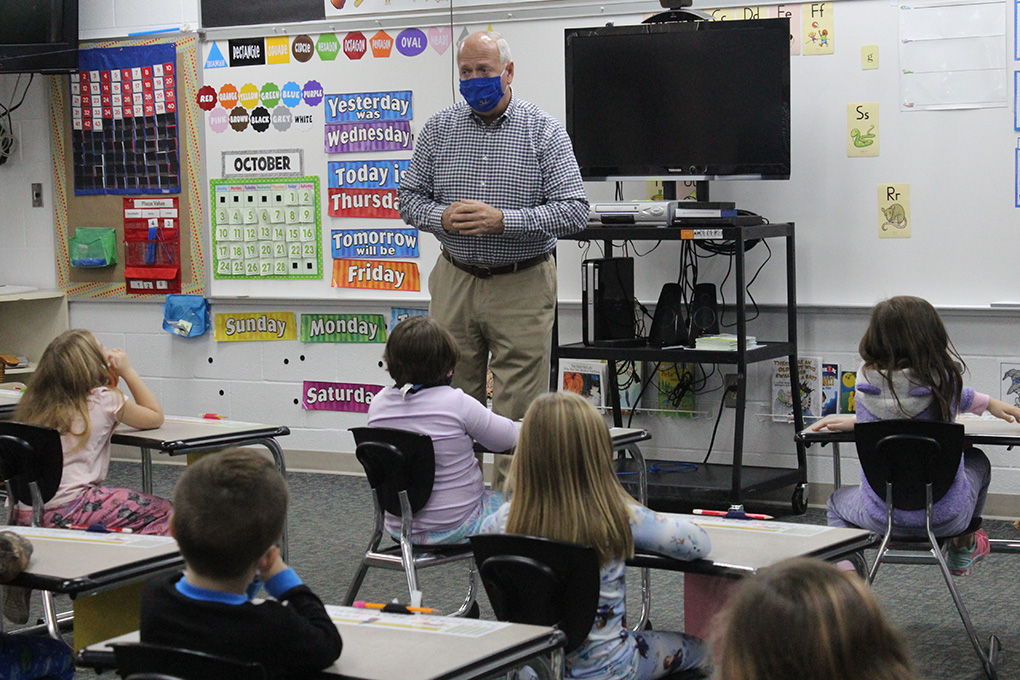 ---
Safety Programs Back at SLES
SALINEVILLE-Southern Local Elementary School has a full slate of programming on the horizon to prepare its students on matters of safety.
School Counselor Larry Rudloff spoke to students about the "Wise and Safe Use of Natural Gas in the Home" on Oct. 28 and shared a video with the kindergarten class. Kids learned about measures they could take to deter dangers such as not storing paper near or touching gas-based appliances to alerting adults if they detect a gas leak. Rudloff also distributed handouts provided by Columbia Gas which included an example of the odorant mercaptan, which is used to detect gas leaks.
"It's all about safety in the home and making good choices," he said, adding there were ties to the school's annual fire prevention week with an escape plan activity for students and parents.
The safety series continued with Rudloff discussing "McGruff the Crime Dog on Gun Safety" with second-graders on Oct. 29 and school bus safety on Nov. 3 with first-grade classes. More events include an American Electric Power science program with Rudloff talking to kindergarteners on Nov. 4; Nickie Ostick and Amy Kavanaugh with the Christina Shelter presenting on "Good Touch, Bad Touch" to third-graders on Nov. 8; Rudloff addressing "Firearm Safety, It's Your Call: Playing It Safe Around Guns" in the fourth-grade classroom on Nov. 9; school leaders recognizing "My Character Matters" in grades PreK-5 on Nov. 10; Rudloff with "John's Choice: A Story about Honesty" in the second-grade classes on Nov. 16; "The Great American Smokeout" being recognized in grades PreK-5 on Nov. 18; Rudloff returning with "Railroad Safety" with third-grade students on Nov. 19; and Cathy Grizinski set to talk to fourth-graders about "Health Network/Help Hotline/Phone Friend" on Nov. 23.
More activities will resume in December following the school's Thanksgiving break.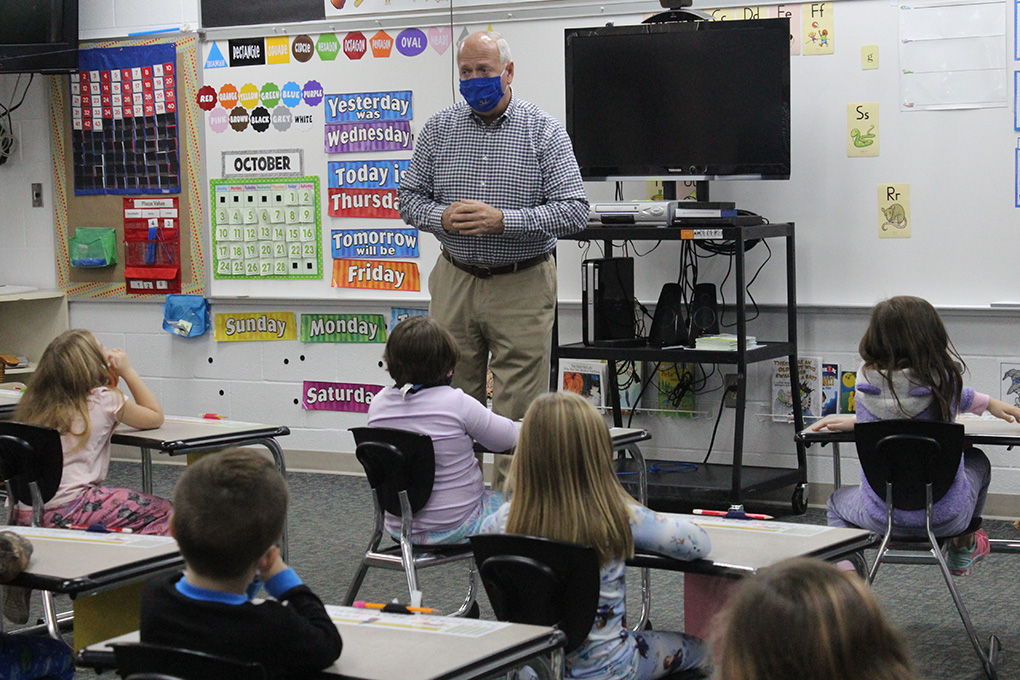 Southern Local Elementary Counselor Larry Rudloff spoke to kindergarteners about natural gas safety and distributed handouts scented with mercaptan, an odorant used to help identify gas leaks. The session is just one of many safety-based programs scheduled at the school through November and December.