SLHS Students Learning about Aquatic Life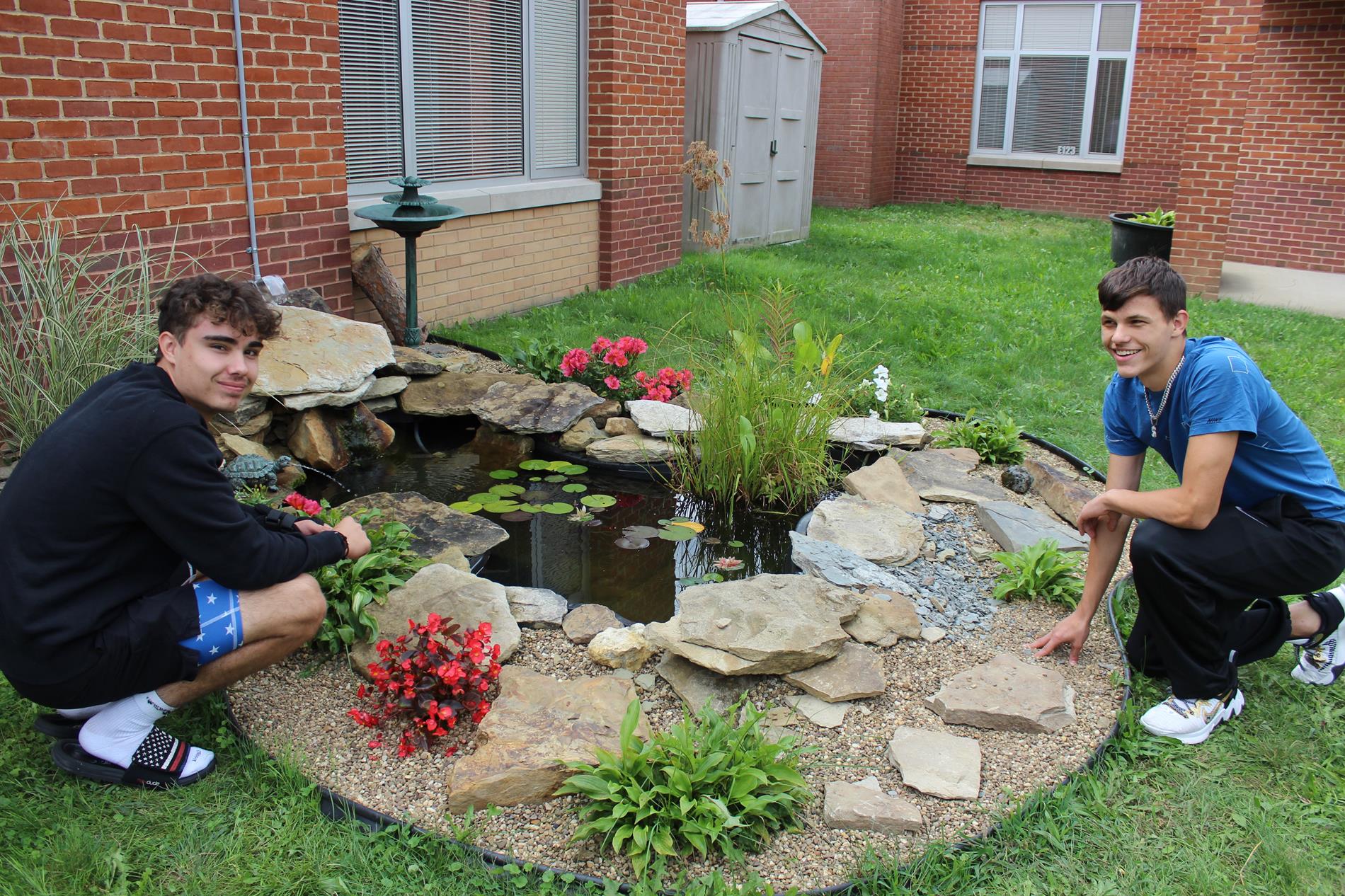 ---
SLHS Students Learning about Aquatic Life
SALINEVILLE-Southern Local High School is giving pupils a closer look at underwater life through the creation of a manmade aquatic ecosystem.
Biology II students developed a koi pond last year and recently stocked it with goldfish with the intention to observe the creatures in their natural habitat. SLHS Assistant Principal Jess Krulik, who headed the project as a science teacher last year, said it will hopefully be used as a perpetual tool for hands-on learning. The project was funded with a $600 Best Practice Grant through the Jefferson County Educational Service Center and Krulik said students and members of the FFA organization helped create the pond in the school's courtyard, but the maintenance and research will be done by current teacher Lisa Houck's class.
"I had an ambitious group of kids and they wanted to do it. We started it with the environmental science class and created it to have an aquatic environment to test the water and vegetation samples and study microscopic life," he said. "I wanted to show them that life begins with the smallest microscopic organism and includes the largest water life."
The project's development took some time, but once plans were in order students and FFA members dug up the ground and added the pond this past spring. Krulik added that it has been fruitful thus far.
"There were already microscopic organisms and it became its own environment," he said.
Classes will be responsible for testing, analyzing and modeling ecosystems to learn how the fish and other water life survive and thrive in the environment.
"We've been watching the algae and so far, we have tadpoles," said junior Tyler Rawlings, who aided in its creation. "It will be used in the future between the biology and other classes to take samples and will be monitored further."
Meanwhile, Krulik said the goal is to teach more students in the years ahead as part of a sustainable program.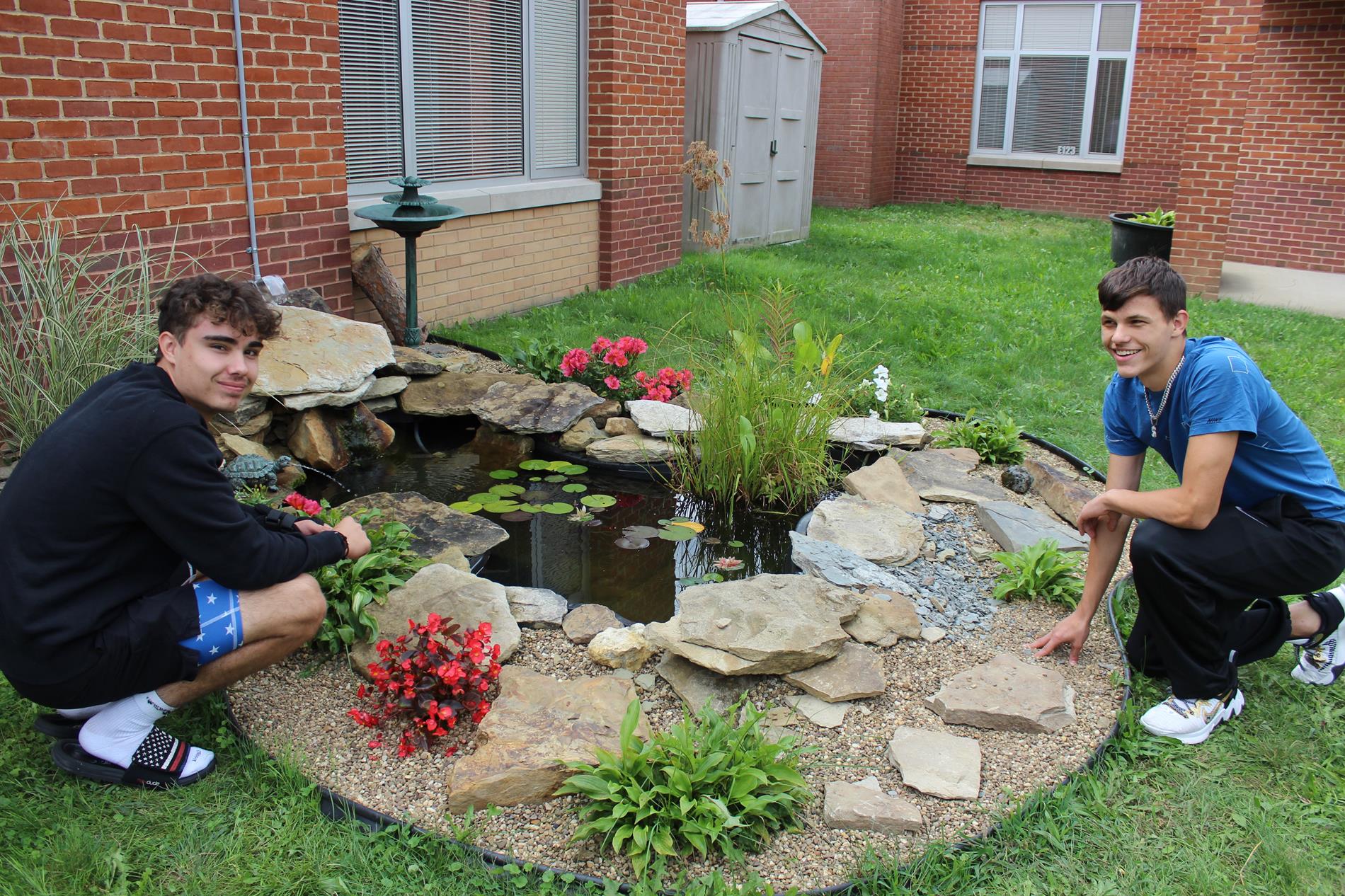 Students Landyn Bess and Gage Murphy view the koi pond established last year in the courtyard of Southern Local High School. Biology students developed the pond for testing, analysis and modeling aquatic ecosystems and the pond was recently stocked with fish to aid the experiment.