Southern Local District Showcase Returns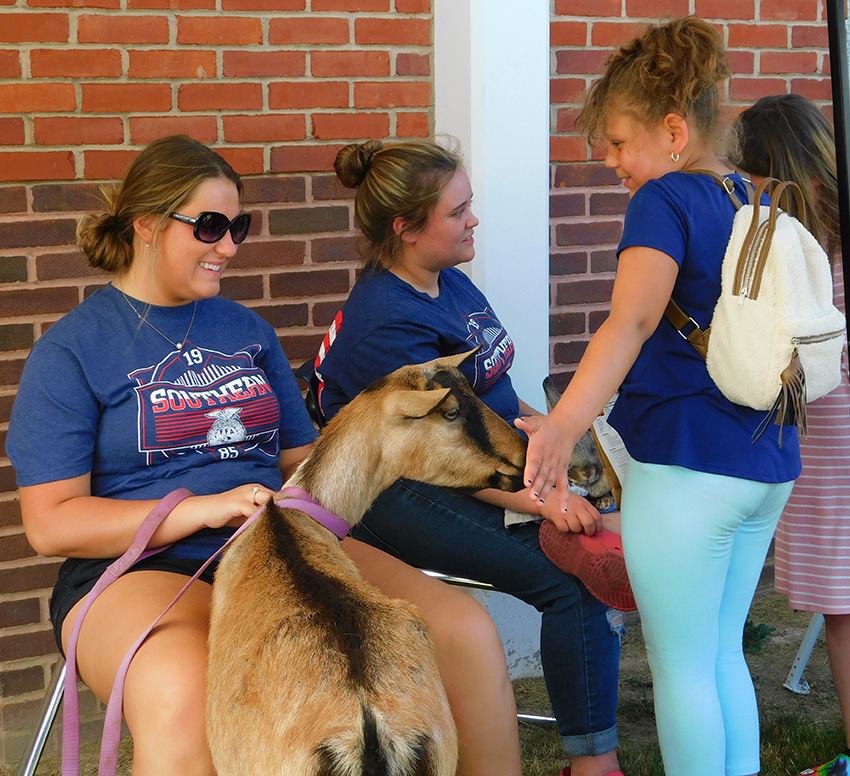 ---
Southern Local District Showcase Returns
SALINEVILLE-Southern Local Schools' annual District Showcase returned on May 20 following a COVID-related hiatus.
This year's event was conducted outdoors with a smaller crowd in attendance, but officials cited safety restrictions and hot weather as the cause. Still, a great time was had by all and officials and participants alike were glad to see it return.
Organizer Laura Krulik, district director of special education, said other changes included the fact that the venue was held later than the usual mid-March calendar date. Despite the alterations, she was happy to see the turnout.
"It was great having an in-person event again," Krulik said. "Everything was outside and it was in May instead of March, and all of the reactions were good."
The showcase was formed in 2007 and has attracted hundreds of students, their families and community members to view displays, informational booths and school performances and art shows. COVID put the activity on the backburner in 2020 but organizers wanted to offer something as a sign of normalcy.
An estimated 35 stations were on hand and included community agencies, school clubs and other organizations. Among them were Opportunities for Ohioans with Disabilities, Columbiana County Department of Job and Family Services, county Emergency Management Agency, Community Action Agency Head Start, Blue Sky Employment, Family Recovery Center, Mercy Health Dental Van, Red Zone, Family Children First Council, Columbiana County Mental Health and Rehabilitation Services, Southern Local Future Farmers of America and the Utica Shale Academy. Student work samples were also on display to showcase what pupils have completed over the past school year and the football boosters held their spaghetti dinner benefit while a basket raffle raised funds for a good cause.
"We made almost $900 on our basket raffle and we typically make around $1,000, so if that's a good indication, we did well," she said.
Southern Local Elementary sixth-grader Kiah Sloan was happy to see the showcase come back after the challenging school year.
"It's good. All the kids got to design stuff to show," she added.
Southern Local Jr. High eighth-grader Emma Prendergast agreed.
"It feels good to have everything open again," Prendergast commented.
School leaders echoed those sentiments.
"It's nice to get back to normal," said SLES Principal Rich Wright.
SLES Associate Principal Emily Brinker noted that it was the first time parents have been at the school this year.
Superintendent Tom Cunningham was also thrilled to see it come to fruition.
"Overall, I was very, very happy with the turnout and the presentations from the students and look forward to holding it again next year when we can highlight everything going on in the classrooms."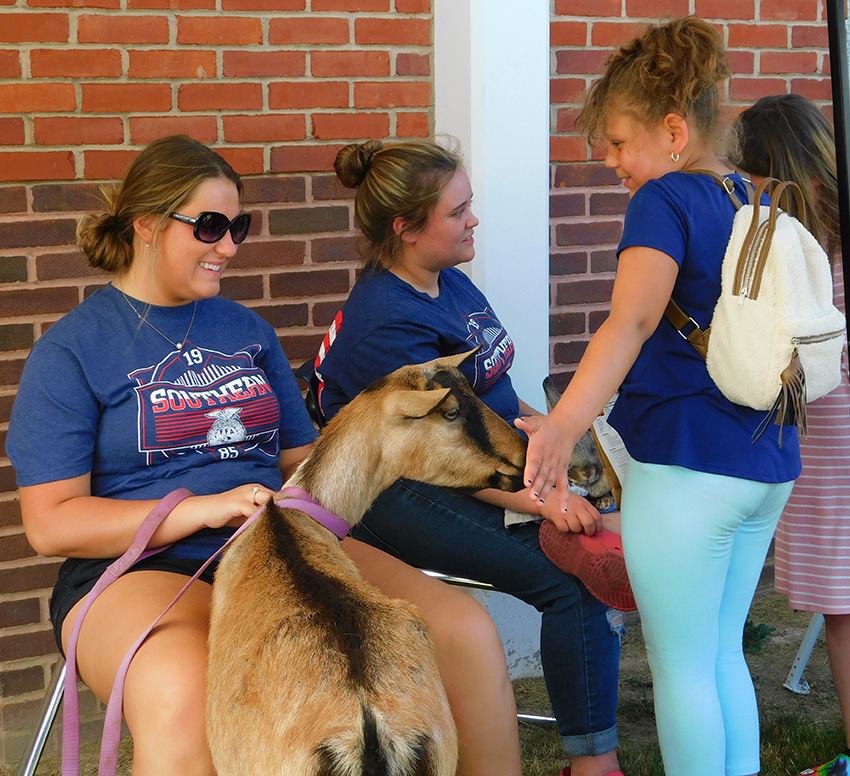 A little heat did not deter people from turning out for the Southern Local's District Showcase, which made a return following a COVID-related hiatus on May 20. Food, displays and other offerings were on hand at the outdoor event and pictured at the FFA petting zoo are members Marissa Stewart and Emily Walker as elementary student Sophia Pierson enjoyed the animals. (Photo/MARJORIE HILLER)