Southern FFA Lauded during Virtual Celebration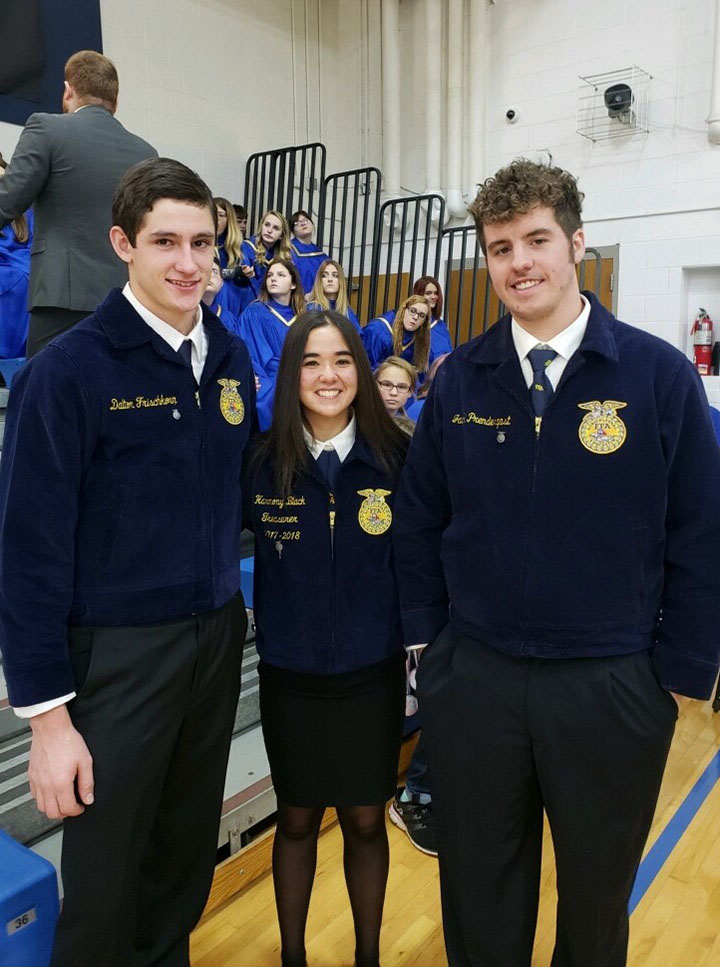 ---
The Southern Local High School FFA and its members garnered honors from the state organization during a special online event.
The members, all of whom are juniors, were recognized during the 2020 Ohio FFA Celebration the week of May 4-8, which was held online in place of the 92nd annual state convention due to the COVID-19 pandemic. This year, degrees and other recognition were distributed over the internet and participants across the Buckeye State earned scholarships, state degrees and other honors. Recipients and speakers' events occurred throughout the week, including virtual workshops with National FFA Eastern Region Vice President Tess Seibel, National FFA President Koleson McCoy and 2019-20 Ohio FFA President Holly McClay; proficiency and chapter awards; an agriscience fair; and Star State FFA Degree and State Degree recognition.
On Wednesday, chapter Treasurer Garrett Brewer and Reporter Addisyn Millhoan were respectively named Gold Rated Officers after scoring well with their officer's books, while the school chapter was among more than 60 others honored for making charitable donations. Southern Local FFA had raised more than $835 throughout the year to benefit Akron Children's Hospital. Fellow members Dalton Frischkorn, Harmony Black and Jacob Prendergast then received their FFA State Degrees that Friday for leadership, community service and outstanding achievements.
"I'm excited for them," said Advisor Shelley Pirogowicz. "It is typically around 2.5 to 3 percent of the FFA members that receive a state degree."
To qualify, members must complete 25 hours of community service, participate in state and chapter events, contests and conventions as well as work-based hours. The Ohio FFA includes an estimated 25,439 members representing 312 chapters across the state.
She added that the SLHS group had six members honored last year, which was its most to date.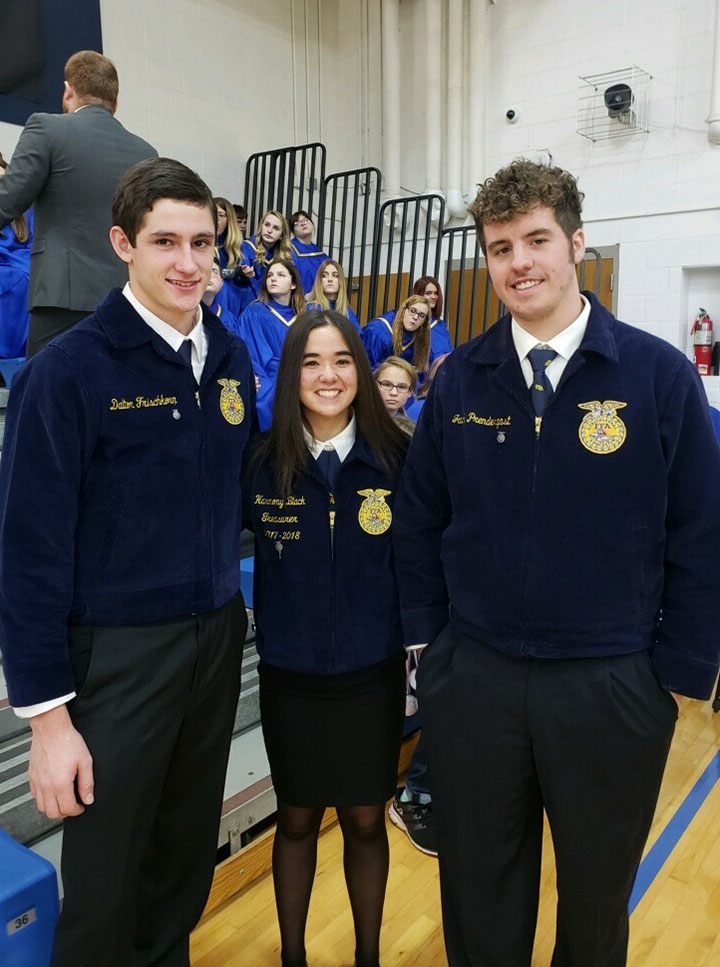 Southern Local High School juniors Dalton Frischkorn, Harmony Black and Jacob Prendergast were among five school FFA members recognized during the Ohio FFA Virtual Celebration on May 4-8. The trio earned state degrees while fellow members Garrett Brewer and Addisyn Millhoan were lauded for gold-rated officer books. and the chapter was named for charitable contributions to Akron Children's Hospital. An online event was conducted this year in place of the annual convention due to the COVID-19 outbreak.