Southern Seeing Enrollment Surge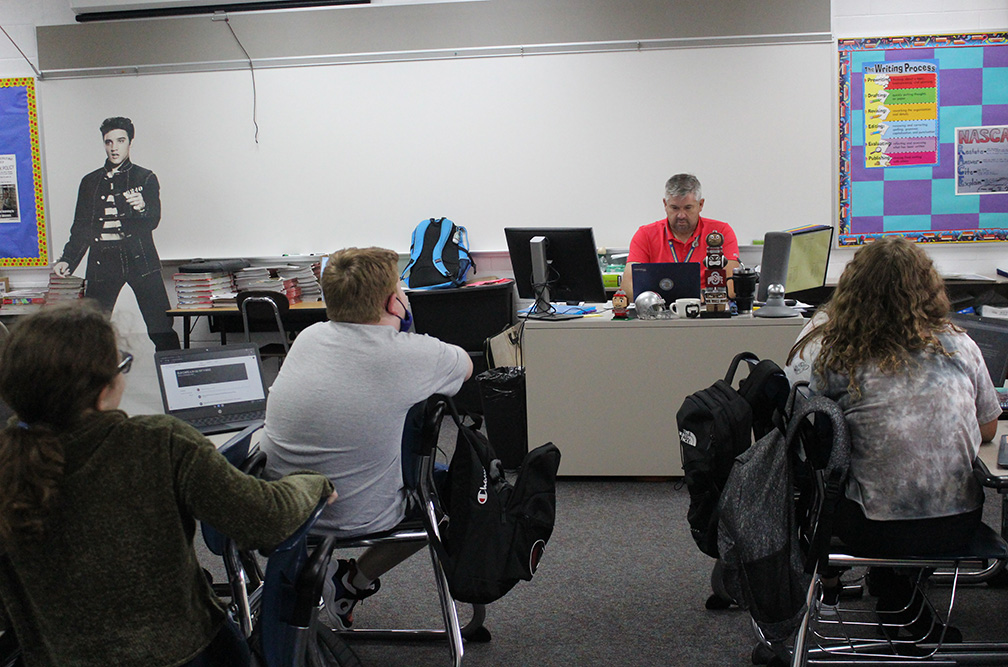 ---
Southern Seeing Enrollment Surge
SALINEVILLE-The numbers are up at Southern Local Schools as officials say they are seeing a surge in student enrollment.
Superintendent Tom Cunningham said current figures stand at 858 students, which includes 391 pupils in the elementary building and another 467 at the junior and senior high. The intake includes students returning from remote learning to in-person classes as well as new pupils with the most gains at the elementary and junior high.
"We're up from last year," Cunningham said. "We have more enrollment in the middle school and lower elementary numbers and see that as a sign of the good things we're doing in the district."
The district has done a bit of restructuring in the complex since the Utica Shale Academy is moving to the Hutson Building in Salineville and 62 sixth-graders were promoted to the junior high school, making more room in the elementary school building. Some space has already been filled with the addition of another kindergarten class to meet the influx.
"Currently, we're at 73 kindergarten students. We did not want those classes to have 25 students, especially during COVID," Cunningham said. "We added a fourth kindergarten classroom because our numbers were high and we want to keep a small ratio with under 20 students. We've also added a fourth teaching position."
Additionally, he said 30 percent of the students learned remotely last year but have since returned. Leaders are doing their utmost to meet safety guidelines and reviewing best practices to maintain them.
"We're doing the protocols as best we can and keeping a three-foot distance. We're working on flow patterns to limit the amount of exposure in the hallways."
Southern Local Jr./Sr. High School Principal Jay Kiger said students were getting used to the setup in his building and he has held grade-level meetings with grades 6-8 and 9-12 to review procedures.
"We're looking at different ways to social distance at every opportunity we get. [The influx in students] creates a unique challenge and it's going to take some work on our part to social distance," he said. "There are things we can do."
Kiger said a half-day substitute teacher was added to help with the overload in middle school and officials were paying close attention to Ohio Gov. Mike DeWine's guidance regarding COVID.
"We can lighten three or four classrooms by six or seven kids and we staggered the sixth grade's dismissal to ease some of the congestion in the hall. They must wear masks on the bus under federal mandate," he commented, saying students are strongly encouraged to wear them in the building. "I'm hoping we can keep going as normally as we possibly can. I think these kids need a normal school experience."
Despite the unique challenges posed by the increase, Kiger sees it as a positive.
"It's a good problem to have."
Meanwhile, pupils have the option to take part in the Indian Academy online learning program the district recently implemented. Southern Local contracted with Arizona-based Edgenuity, which offers K-12 learning solutions and partners with schools and districts throughout the country. The program provided credit recovery and test remediation during summer school and has an engaging curriculum throughout the school year. Students receive daily monitoring in a self-paced learning environment, have weekly progress checks, gain access to Southern Local counselors and administrators for support and receive a school-issued device. They may still participate in extracurricular activities such as sports, clubs, band, choir, school events and College Credit Plus courses, although the latter are solely online. Core courses are available including English/Language Arts, math, science and social studies, while Indian Academy will also have test prep courses for kids in and out of the academy with a subscription, plus some career tech options and life skills courses. For more information on Indian Academy, contact the district at (330) 679-2343.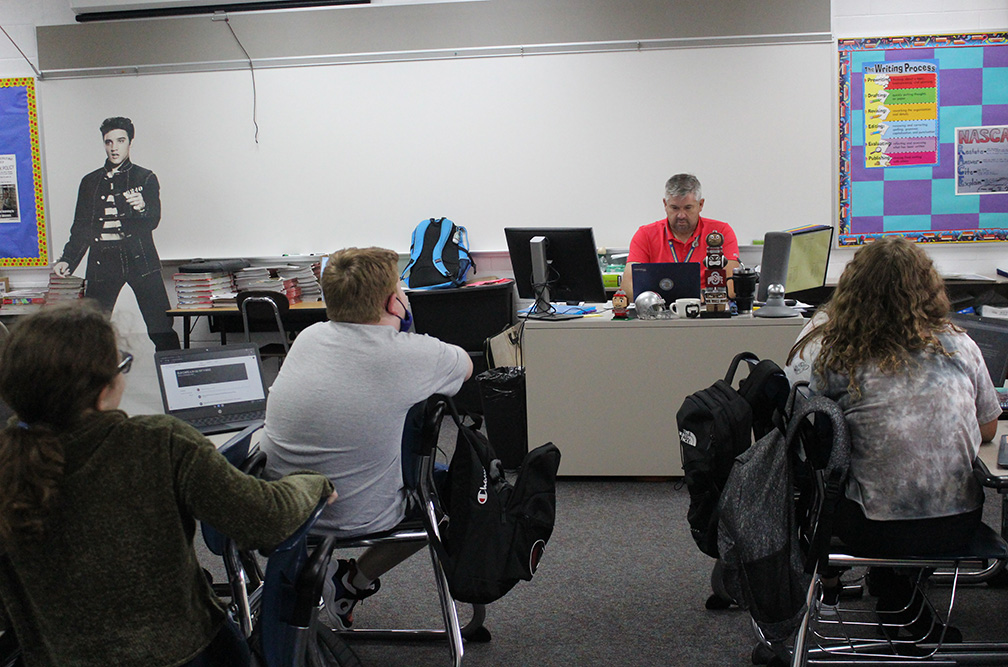 Brett Hughes, a Language Arts teacher at Southern Local Jr. High School, is instructing sixth-graders who were added this year as the district restructures classes. About 62 students moved up from the elementary school as Utica Shale Academy makes its new home at the Hutson Building in Salineville. Superintendent Tom Cunningham said Southern is seeing an influx of elementary through middle school students with the district yielding 858 pupils overall in grades PreK-12. Officials have even added a fourth kindergarten to accommodate the surge while also working to maintain COVID protocols.