Southern Local Putting Emphasis on Safety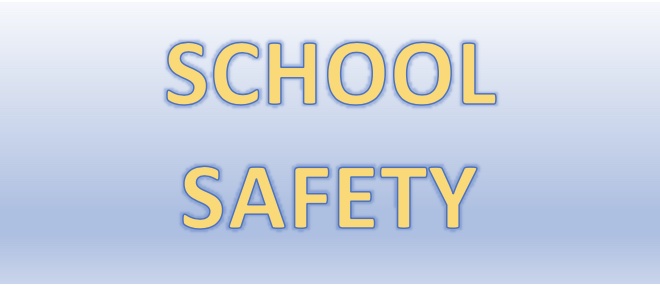 ---
Southern Local Putting Emphasis on Safety
SALINEVILLE-Southern Local Schools are staying ahead of the game when it comes to campus security.
With school shootings and other incidents taking place across the country, a greater emphasis has been placed upon safety, particularly in Ohio with the passage of House Bill 123. The bill was signed into law in 2020 and, among others, requires schools and districts to provide annual training on suicide awareness and prevention, safety and violence prevention and social inclusion for grades 6-12; create a threat assessment team with school officials for every middle and high school building; and adopt a reporting program to provide anonymous tips on potential risks. Furthermore, school emergency management responsibilities have shifted away from the Ohio Department of Education and now fall under the Ohio Department of Public Safety.
Southern Local School Resource Officer Deputy Jeff Haugh said the district complies with the new operating procedures and is taking steps to ensure its estimated 900 students can thrive in a safe learning environment.
"One of the biggest things is the threat assessment team," Deputy Haugh commented, saying the group works to intercede before issues arise. "They take referrals from the staff [on possible issues with students] and the team speaks to the student to determine the type of help they need."
The threat assessment team concept was formed by the U.S. Secret Service, which also provided guidelines on identifying risks and response. Team members also must undergo training and meet on a monthly basis.
"They found that 80-90 percent of incidents could have been nipped in the bud if somebody would have reported warning signs," he said. "The team meets monthly and any findings become part of the student's file. Ninety percent of it will be an administrative referral and not a criminal referral."
Deputy Haugh said the team has already held an informal meeting but will gather regularly.
Meanwhile, the schools utilize the Ohio School Safety Center's free Safer Ohio School Tip Line, a 24-hour service for anonymous reports of suspicious activity. Posters are available in the buildings and parents and students can call or text. The buildings are also equipped with the Tattletale system that allows teachers and staff to notify officials of incidents.
"Every teacher has a button in their rooms and they are also at the entrances for major emergencies. Pressing one button notifies administrators and you press two buttons if there's an active situation," he explained.
The district is taking further steps such as acquiring metal detection wands, upgrading camera systems and adding double locks in the vestibules and requiring visitors to buzz into the lobby. Deputy Haugh added that officials were seeking a total of $200,000 in American Rescue Plan Act (ARPA) school safety funding to make the upgrades and had to complete a vulnerability study as part of the application process. Funding is being eyed for such projects as camera upgrades and vape detection systems.
He said the end goal is to be proactive and not reactive and there is no room for complacency in today's world.
"We are well ahead of the game. We were doing a lot of things proactively, and as far as H.B. 123, we are in complete compliance. This takes all of the policies and procedures from the ODE and puts it under the Ohio Department of Public Safety through the Attorney General's office," Deputy Haugh continued. "It's being taken very seriously by the board and administration. One thing in common among all of the schools with incidents was that every single person thought it could never happen there."
Superintendent Tom Cunningham said officials will continue to make sure the buildings are secure.
"We are in compliance and are looking to enhance security measures," Cunningham commented. "We are seeking grant funds appropriated to Ohio through the federal ARPA Act to upgrade lighting and some of the strengths and deterrents at entrances. Our school resource officer has done a great job looking out for resources to make our learning environment safer."
Anonymous tips may be made by phone or text to the Ohio Safer School Tip Line at (844) 723-3764. Information is also available online at saferschools.ohio.gov.