Aviation Class Takes Flight at SLHS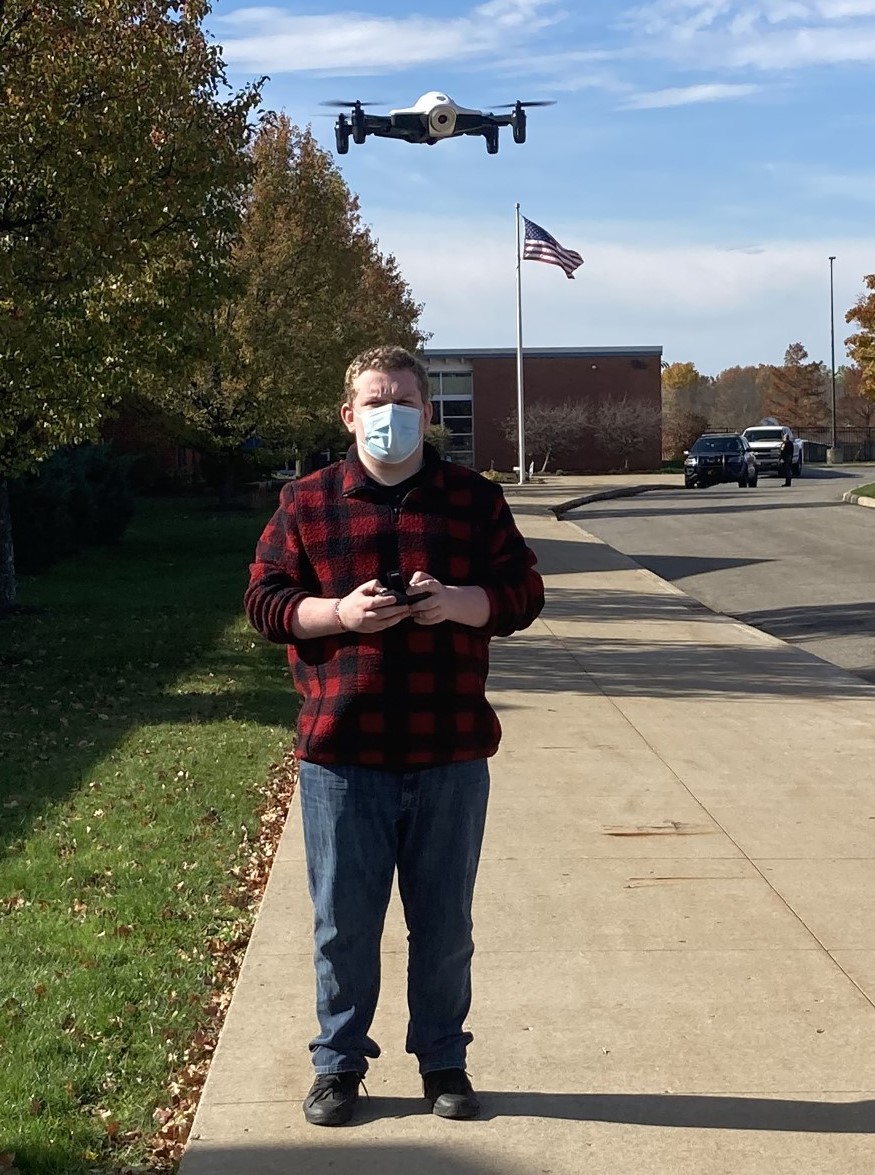 ---
One new course at Southern Local High School is definitely taking off as students learn all about aviation.
Emily Bowling may be known for directing the band, choir and theater at the school, but she is also a licensed pilot who is sharing her knowledge with students. She said this was the first year for the class and it is currently offered as a semester elective. Currently, there are five students taking part in grades 10-12 and she plans to have another class during the second semester.
In addition to completing classwork, students learn to fly unmanned aircraft systems also known as drones. Bowling said she began offering the course because there were many opportunities to have a career in the industry and the sky's the limit.
"Students learn about all aspects of aviation. They are learning about both traditional and fixed-wing airplanes, as well as drones; about the science that allows these machines to fly and the regulations we have to help keep the skies safe," she added. "They are also exploring careers and educational opportunities in the aviation field. With the proximity to several major airports, along with the growing use of drones in industry, students from Southern Local have a variety of opportunities for careers in the aviation field. Since many of our students may not know much about aviation, I thought it would be great to expose them to all the options we have right here in our region."
Unfortunately, the advent of COVID-19 led to remote classes and prevented the group from experiencing field trips to local airport facilities, so Bowling has found a way to bring the facilities to them. She said students have held Google Meets videoconferences with officials from the Pittsburgh Institute of Aeronautics (PIA) and the U.S. Air Force, but she hopes to one day take students on an actual visit.
Bowling said she has always loved airplanes and was fortunate enough to take her first flying lesson at age 15, commenting that she knew that day she wanted to pursue her pilot's license.
"Any student can get a student pilot certificate, but you must be 16 to fly solo in an airplane and 17 to test for your private pilot certificate," she explained. "To earn the certificate, you need a certain number of flight training hours and must have a variety of set flight experiences. After you pass the FAA written test, you have to take the practical exam, which consists of both an oral exam and a flight test by an FAA federal examiner. All maneuvers must meet a high level of proficiency in order to pass this "check ride."
Now she enjoys sharing what she's learned with another generation.
"Although some of the students in flying airplanes, most are interested in drones. Many industries have started using drones for businesses, and a commercial drone license requires only a written exam. In our class, we cover much of the material needed to pass the official FAA written exam."
Bowling said she has received plenty of positive feedback from her students and several of them said they have enjoyed the class.
Senior Hunter Morris, who is eyeing a future as a surveyor, likes the aspect of learning about drones since they are widely used in that field.
"It brings you closer to certification and there is a surveying job to fly a drone," he said.
"It's a pretty fun class. It's not like I thought it would be, "said senior Nick Wade. "I want to go to college to major in working on airplane engines."
Meanwhile, Bowling is looking to eventually expand the class to a four-year career pathway.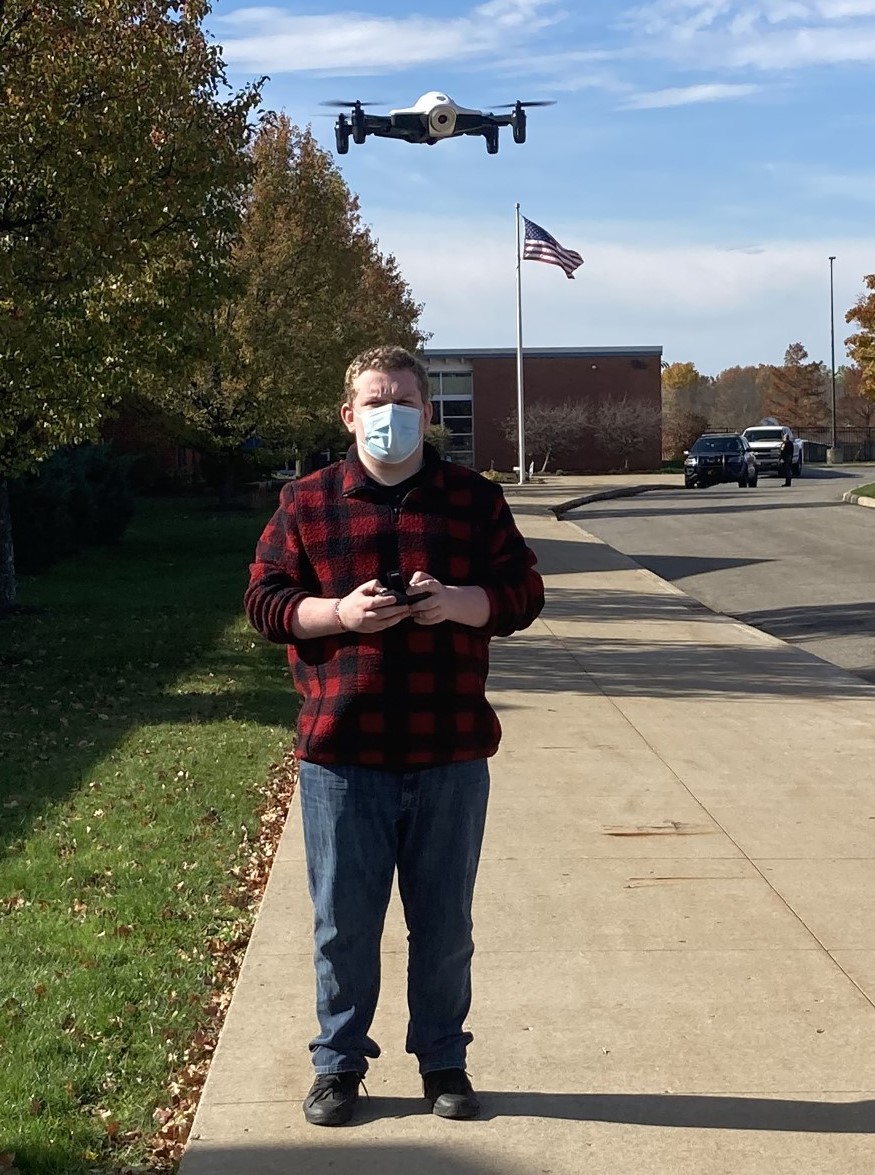 Darrel Kramer, a sophomore at Southern Local High School, tests his skills while operating a drone in the new aviation class. About five high school students currently take part in the elective course and learn all about aircrafts and the science behind them, and hopes are to one day expand it to a four-year career pathway.