The Southern Local Board of Education encourages school staff and interested citizens of the school district to attend its meetings. Regular meetings are held on the second Tuesday of each month, at 6:30 P.M. in the Board Office.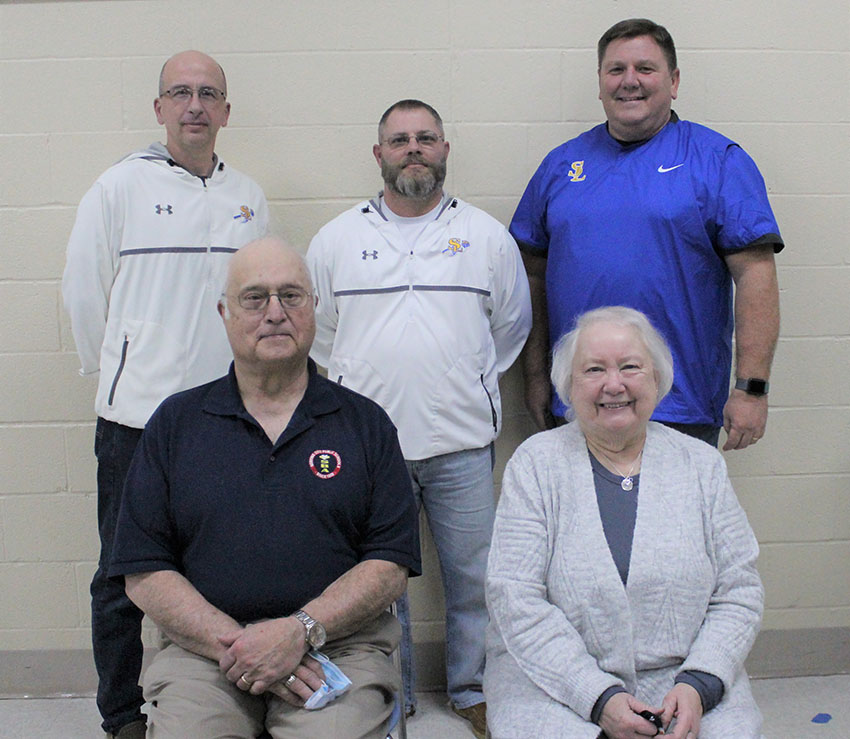 Pictured left to right:
Front row: John Sawyer, Linda Morris
Back row: Scott Hart, Rodney Edmiston, Kip Dowling
Board Meetings will be held the 2nd Tuesday of the month at 6:30 pm in the Jr. Sr. High School Media Center.
Mr. Kip Dowling
President
Mr. Rodney Edmiston
Vice President

Mr. Karl Blissenbach
Board Member

Mr. Scott Hart
Board Member

Mr. John Sawyer
Board Member
Mr. Karl Blissenbach
14517 Seigler Road
Lisbon, Ohio 44432
Phone: 330-420-5051
Email: karl.blissenbach@slindians.org
Committee / Position:
Maintenance / Transportation - Co-Chair
Curriculum / Policy - Chair
Student Achievement Liaison
Mr. Kip Dowling
3735 State Route 39
Salineville, OH 43945
Phone: 330-692-2787
Email:
rkdowling68@gmail.com
Committee / Position:
Athletics / Activities - Chair
Personnel / Negotiations - Chair
Mr. Rodney Edmiston
35072 Walnut Ridge Rd. Salineville, OH 43945
Phone:
330-843-6560
Email:

rod.edmiston@southern.k12.oh.us

Committee / Position
:
Athletics/Activities -Co-Chair
Mr. Scott Hart
11 Maple Hill Rd.
Salineville, OH 43945
Phone: 330-853-7777
Email: scott.hart@slindians.org
Committee / Position: Curriculum / Policy - Co-Chair
Finance - Co-Chair
Personal / Negotiations - Co-Chair
Mr. John Sawyer
19117 Steubenville Pike Road
Hammondsville, OH 43930
Phone: 330-532-3708
Email: driver_ed_guy@yahoo.com
Committee / Position:
Finance - Chair
Maintenance / Transportation - Chair
Representative: Legislative Liaison
Mrs. Linda Morris -

CCCTC Representative




42254 Dan Smith Road
Wellsville, OH 43968
Phone
: 330-532-9868
Email:
linda.morris@southern.k12.oh.us