Southern Local Resource Officer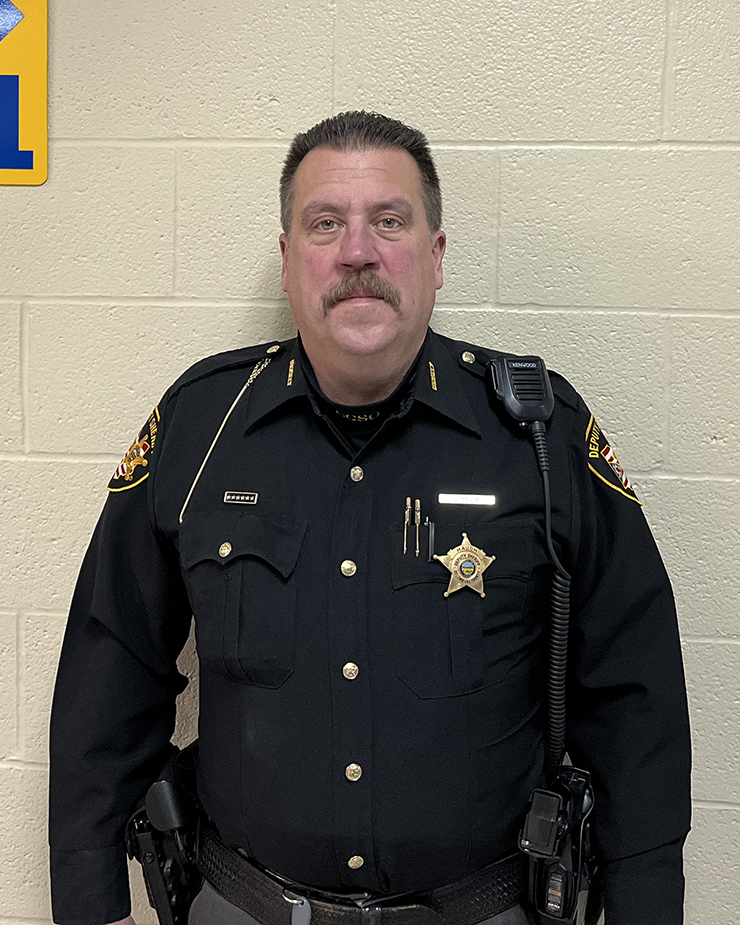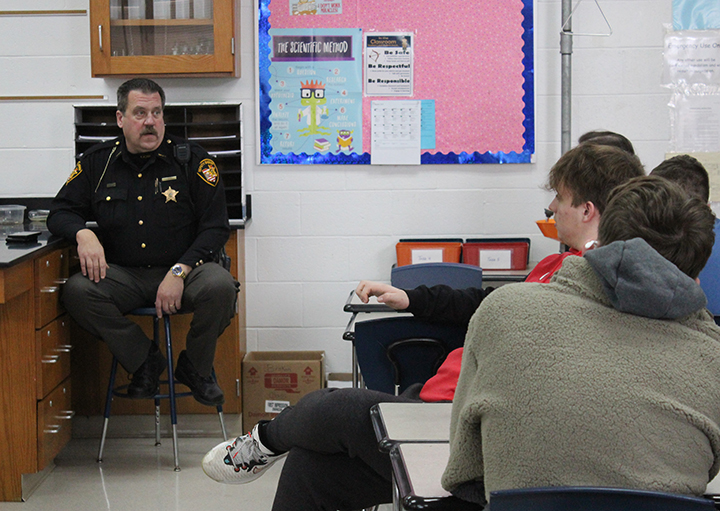 Deputy Haugh visits Mrs. Taylor's class.
Safety and Education
Provided through the Department of Public Safety is a:
24/7 hotline
Anonymous reporting
Text or Call feature
Trained analysts receive the texts/calls
Anyone can report: students/parents/teachers/administrators
All tips are reported to the Ohio Safety Center and Ohio Department of Education
The Safer Ohio Tip Lines allows anonymous sharing of information with school officials and law enforcement about threats to student safety. This includes:
Bullying and harassment incidents
Self-harm or suicidal sentiments
Unusual/apprehensive behavior of students or staff
Verbal or written threats observed toward students, faculty, or schools
Weapons/suspicious devices on or near school grounds
Drug and alcohol usage/possession on school premises
Alarming social media observations
Any other school safety related concerns
Call or Text
844-SAFEROH
(844-723-3764)
If you plan to visit the classrooms, don't forget your ID!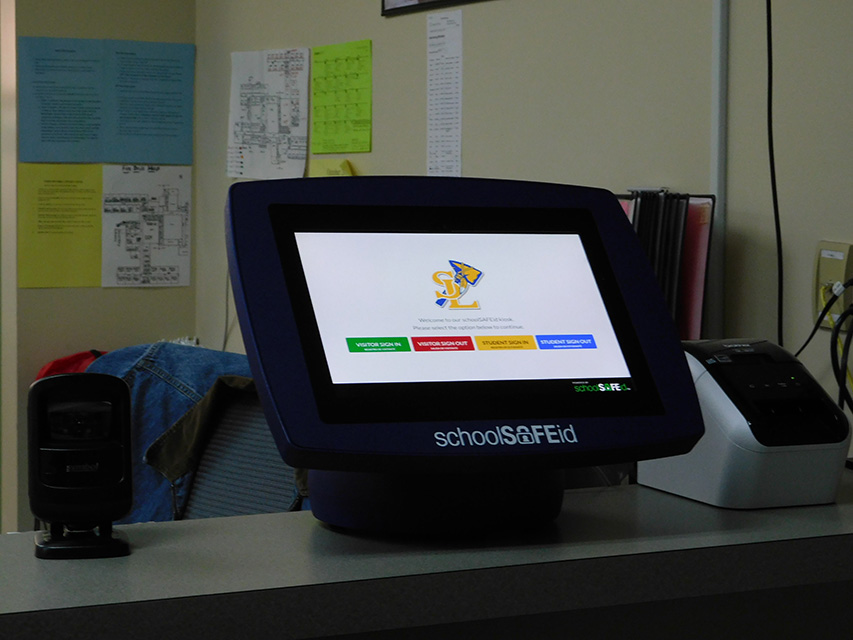 School Safe ID
The School Safe ID system has been implemented in the Jr. Sr. High School and the Elementary schools. The system requires a valid driver's license or state id to enter the building. If you are taking your child out of the school or bring them to school, you must sign your child in or out for any reason using this new system.
Any school events that takes place during the school hours such as PTO parties, award assemblies, blood drives ... to mention a few, you are required to sign in.
Besides parents or families members, all visitors to the school will need to sign in and out using the School Safe ID system. Visitors include volunteers, substitute staff, student teachers, contractors, and coaches.
This system is ultimately for the safety of our students and staff. If you have any questions, please contact your child's school office.
Additional information about School Safe ID, visit their website. (Frequently asked questions)
K9 Hunter and Deputy Damin Beadnell visit Southern Local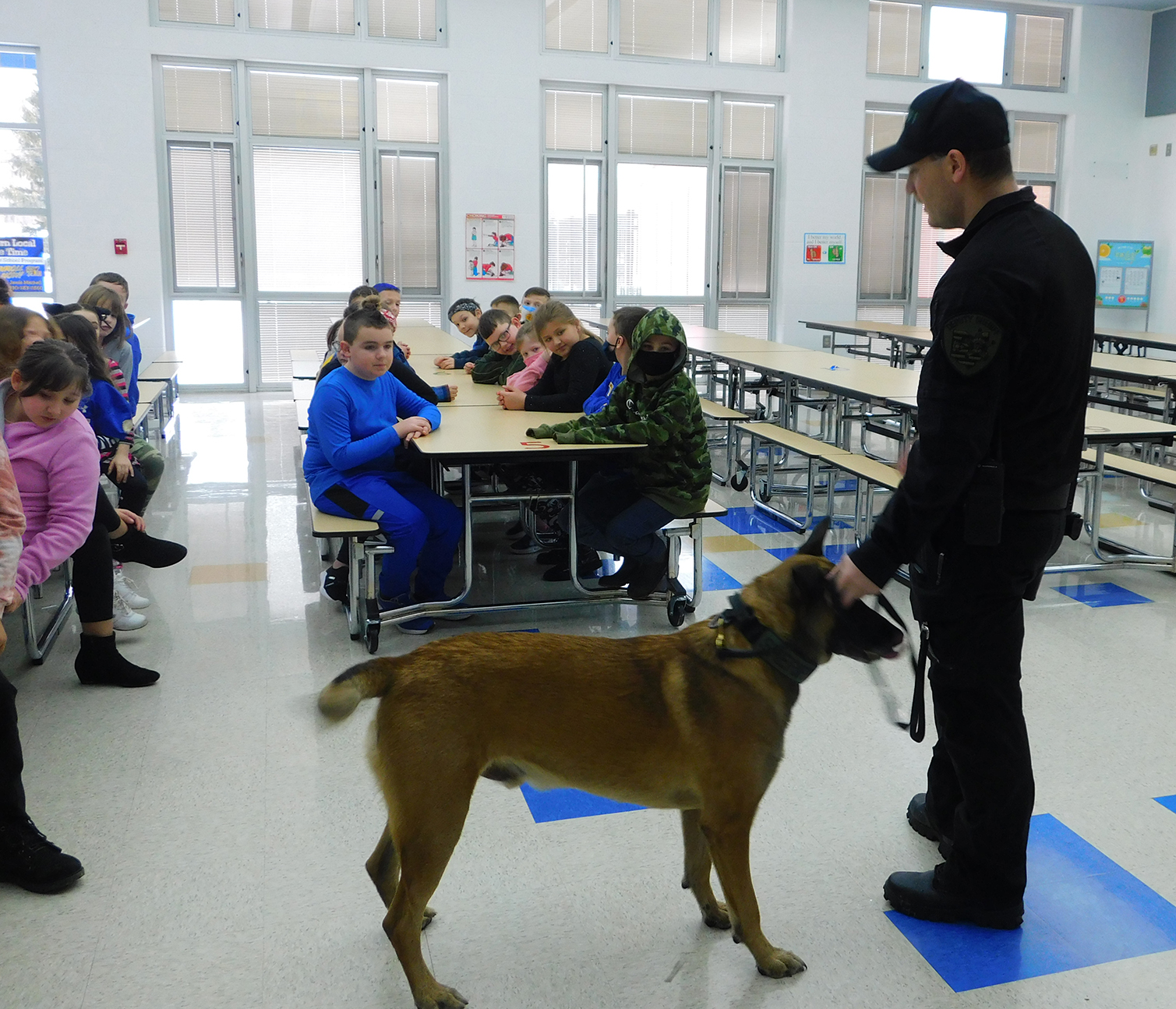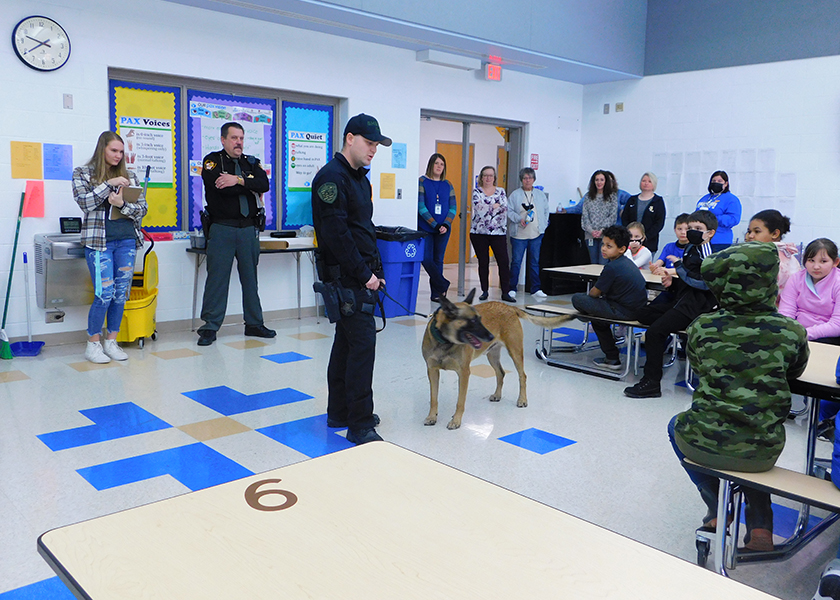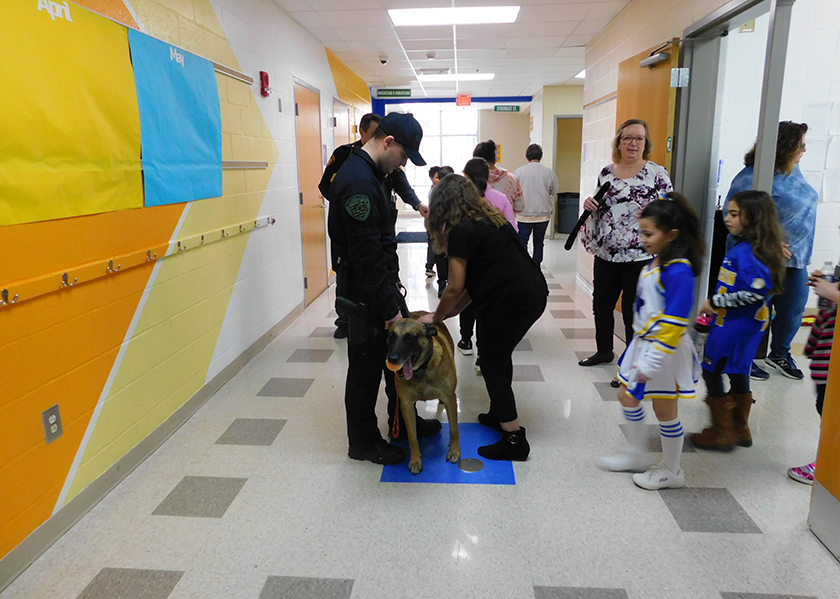 K9 Hunter visits Southern Local
K9 Hunter, a 4 year-old Belganmalinois visited the students and staff at Southern Local with his partner Deputy Damin Beadnell. Students learned that K9 Hunter responded to commands in two languages and why he knows two languages. They also learned what K9 Hunter was trained to do as a "sheriff dog". K9 Hunter demonstrated his talent to follow commands from Deputy Beadnell. After K9 Hunter's enjoyable visit, the students and K9 Hunter enjoyed a petting session.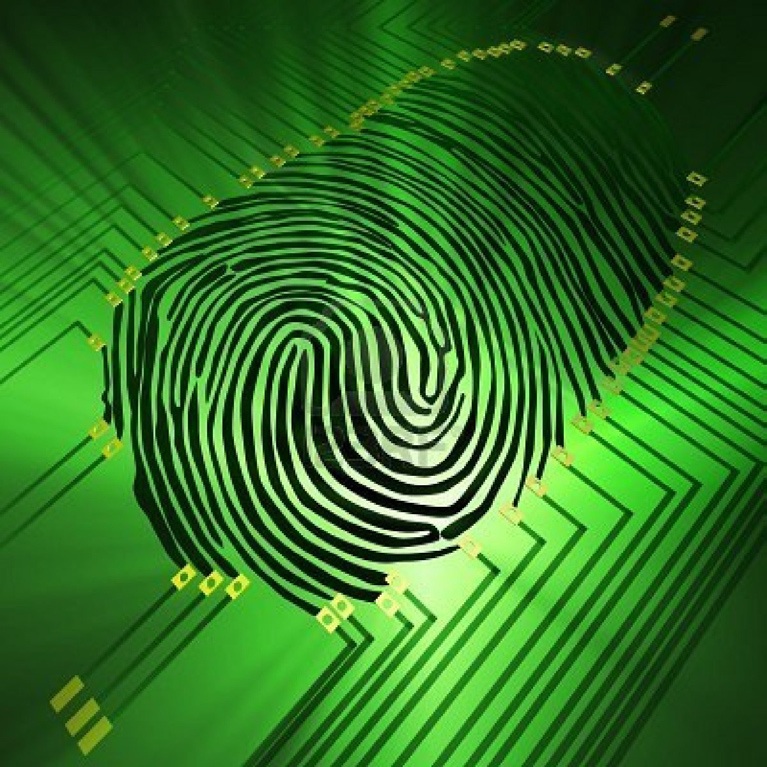 Southern Local is now doing Web check background checks. We can do BCI and FBI background checks and fingerprinting for the Public. This service is open during regular school hours Monday – Friday. Please call if you have any questions 330-679-2343. There is a form that need filled out prior to having background check completed (see attached). The cost for this service is currently $35.00 for BCI check and $35.00 for FBI check.