One-to-One Technology
The 2020 - 2021 school year, we have implemented a one-to-one technology policy. Students in grades 1 through 12 have been issued a Chromebook for the school year. The Kindergarten will be receiving iPads before Halloween.
The K-6 teachers are working on adding Google Classroom lessons to their curriculum. The idea is to expose the students to Google Classroom so they know how to login and submit lessons in the Google Classroom environment. If we have to go to remote learning, the students will know the Google Classroom teachers will be using to deliver their lessons. The 7-12 students have been using the online lessons from the beginning of the school year.
Online lessons will require students to connect using the Internet. Thanks to a state funded technology grant, we were able to purchase MiFis and computers with Internet packages. The MiFi are being distributed as parents request them. The computers have not arrived yet.
EMERGENCY BROADBAND BENEFIT (EBB)
Consumer Internet providers and your home Internet needs. The Connectivity Champions will help families getting Internet and troubleshooting problems. Contact them for assistance.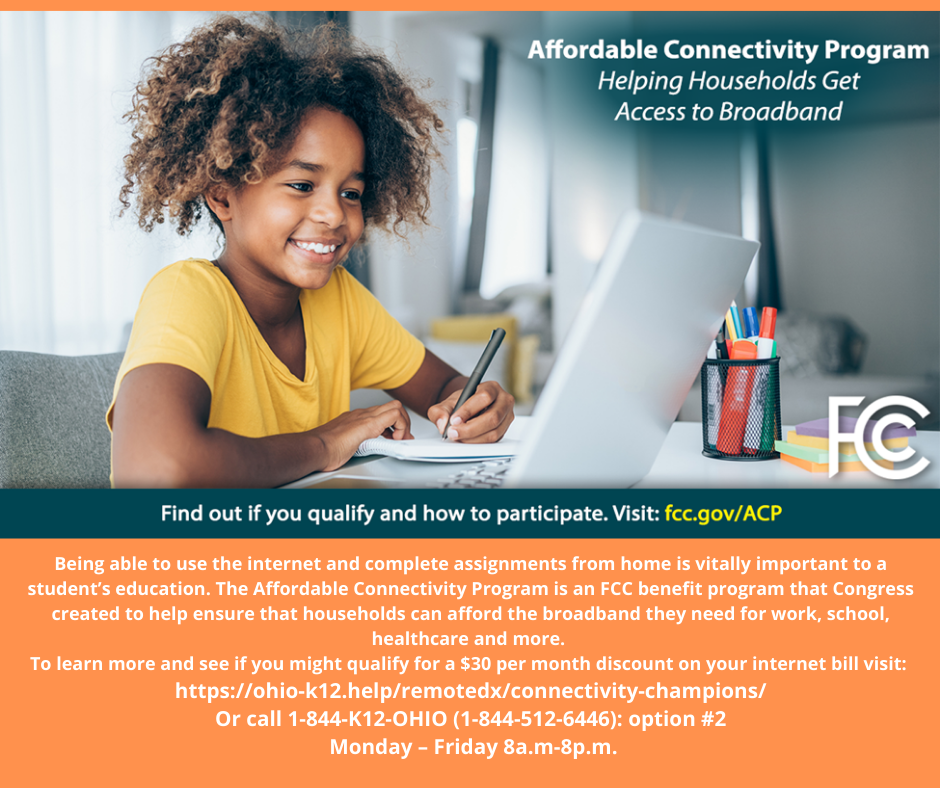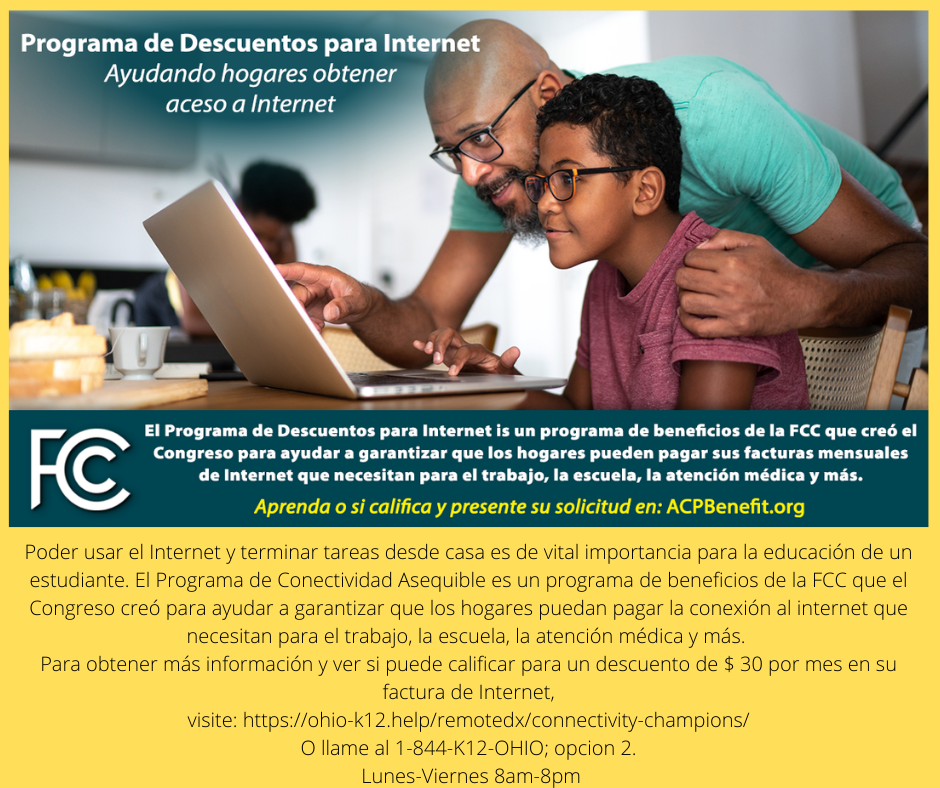 Affordable Connectivity Program (ACP)
Provides discounted service for low-income households
Provides Internet and connected device for the home
Household must apply - school or library can not apply on their behalf
All households of student who attended Southern Local during the 2019 or 2020 school year qualifies
The Connectivity Champions
Who are they and what do they do?
Help Remove the barriers to connect all K-12 students to remote learning by:
Ensuring all students have home Internet access for remote learning
Help schools to overcome technology barriers
Working closely in partnership with the Ohio Department of Education and Ohio's Information Technology Centers
Engaging vendors to troubleshoot and problem solve
Providing connectivity support to Ohio's K-12 families at no cost thanks to funding provided by the RemotEDx initiative.
Help filing the forms
Contact Ohio's Connectivity Champions
email: https://www.ohio-k12.help/remotedx/
text: connectme@ohio-k12.help
phone: (844)K12-OHIO [844-512-6446]
To Request Connectivity Champions Support
Don't qualify for the ACP assistance?
Thanks to the Federal government, schools and libraries are able to assist parents who do not qualify for the EEB program but need assistance providing affordable Internet for their K-12 child, mobile hotspots are being provided. Contact your school office for more information.