Frequently Asked Questions:
Continue to check back for updates. All answers are subject to change pending new orders from the Governor or Board approval.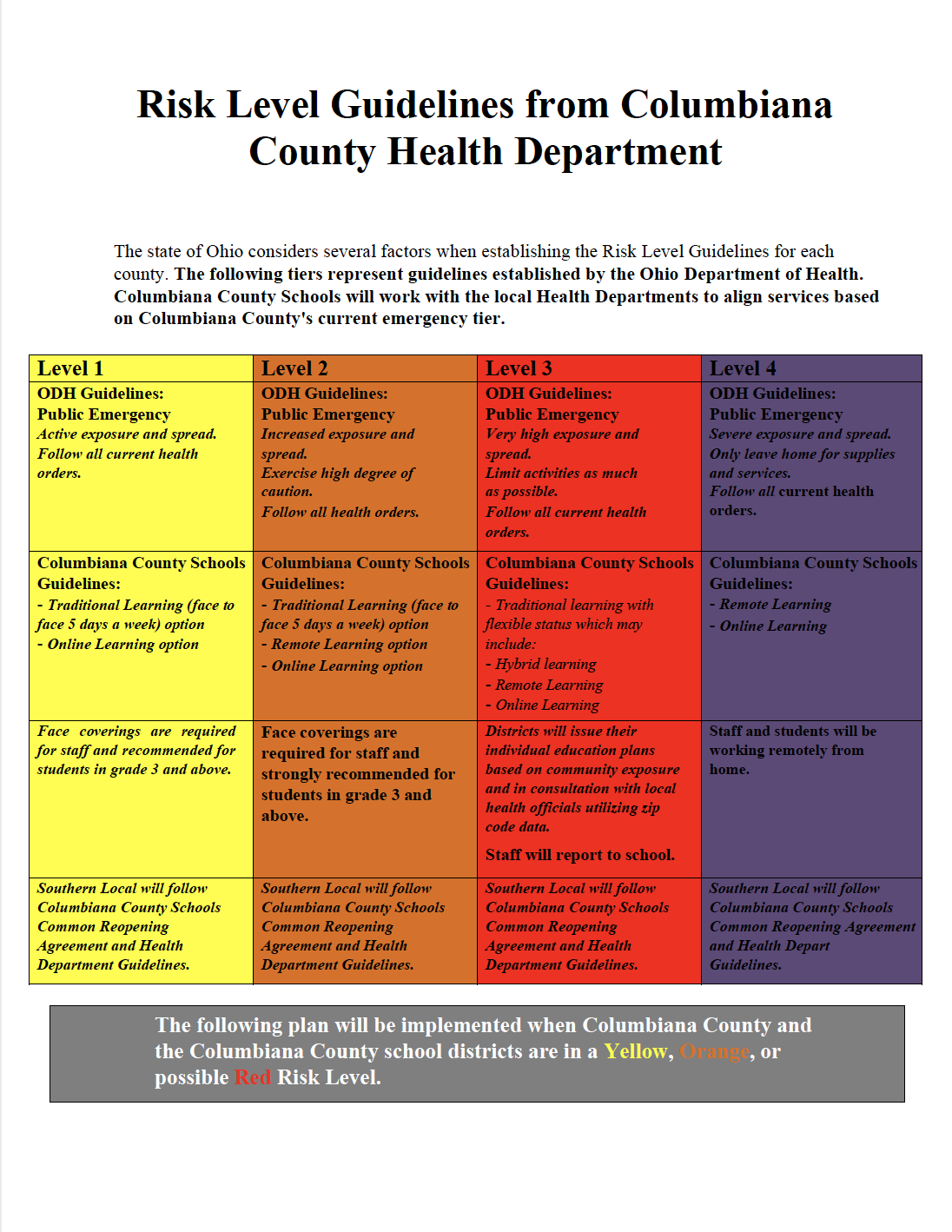 COVID-19 RISK MAP FOR OHIO
The Ohio Department of Health has developed tier guidelines which are used to determine each county's risk. They have also designed an interactive website for people to visit. The Interactive map is located on the Ohio.gov website. They also have a color coded map of the counties. For latest alert details click on the link Color coded County map.
The tiers are:
Level 1 - Public Emergency: active exposure and spread. YELLOW
Level 2 - Public Emergency: increased exposure and spread. Exercise high degree of caution ORANGE
Level 3 - Public Emergency: very high exposure and spread. Limit activities as much as possible. RED
Level 4 - Public Emergency: severe exposure and spread. Only leave home for supplies and services. PURPLE
FOR ALL PUBLIC EMERGENCY LEVELS, FOLLOW ALL CURRENT HEALTH ORDERS